Surveillance drives data explosion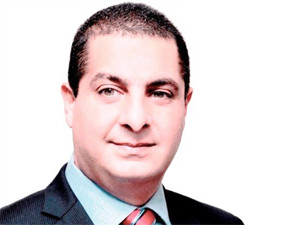 The growth and increasing sophistication of surveillance has resulted in an explosion of data that organisations can, and are expected to, manage safely and securely.
So says Christian Assaf, senior sales manager of Seagate, who notes that this explosion is before considering how data is being stored so it can be analysed and used to provide benefits for the organisation.
"The perfect illustration of the growth of big data can be found in the surveillance market, whether it be data used for security purposes or collecting and collating information in a range of areas," says Assaf.
"The number of CCTV and surveillance cameras has increased dramatically in the last decade. But not all are used purely to keep an eye on secure building access and street corners. City councils and planners looking to predict traffic flow patterns, airport and aviation authorities seeking to reduce wait times, retailers examining customer's browsing habits, and emergency services seeking to cut vital seconds from response times - all can benefit from the increasing amount of data stored in surveillance systems."
He is of the view that with this growth in surveillance data, organisations need to assess how they are storing it, whether it is properly held, and if they are missing out on any opportunities to extract insight.
According to Assaf, there are two key areas concerning surveillance data storage that organisations should consider today - the length of time data can realistically be stored for, and the quality and resolution of the data stored.
He notes that for some industries where surveillance is a standard requirement, there will be a set of archive requirements to adhere to - a minimum time required to store data - and this time frame has actually increased in recent years in several Middle East and north Africa (MENA) countries.
In terms of resolution, it's generally a case of the higher the better, he notes, adding that the better the resolution, the more value the organisation will see from the data. The catch is, the higher the resolution the higher the storage requirements and costs, says Assaf.
The amount of storage demanded by today's surveillance systems for just a two-week time period is 880 times more than the entire capacity manufactured in the year 1995, he says.
"A fundamental enabler of this rapid growth has been the increased availability of cheap storage. While storage capacities have gone up, costs have gone down dramatically. Increased capacities, improved performance and lower costs in storage technology are driving growth in global camera shipments and hence the market for bespoke surveillance storage solutions."
According to Assaf, these challenges are not set to ease in the future. The amount of data globally (including surveillance data) is set to grow significantly over the next six years, with Gartner noting that the market for business intelligence and analytics software in MENA alone increased 11% last year compared to the previous year.
He argues that with such relentless change in the quantity of data being created and stored, it is almost inevitable that organisations are struggling to use it to gain real insight. By 2020, he adds, more than 32% of all data could be considered "useful", meaning that it can be analysed with patterns and trends found from it. As a result, there is a real need for organisations to regain control of their data now or risk never being able to control and analyse it in future.