Renewable energy setbacks cost industry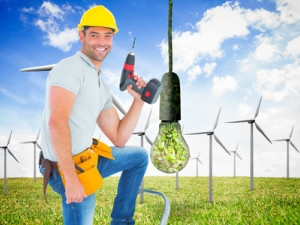 Eskom's delay in signing contracts with independent power producers (IPPs) is directly affecting the viability of projects in an advanced stage of development. This will cause the shutdown of local manufacturing plants, resulting in the loss of hundreds of jobs and potentially thousands more.
This is according to the South African Photovoltaic Industry Association (SAPVIA), which laments that the delays are also turning away foreign investors.
The credibility of the renewable energy programme, which received international acclaim, is being threatened by ongoing delays within government departments, the organisation says.
Although Eskom says it has not put the brakes on renewable energy, there have been uncertainties in the industry after the power utility wrote a letter to the Department of Energy asking for clarity or a dialogue regarding the next contracting phase of IPPs beyond bid window 4.5.
Economic growth
Amid the worries, Eskom recently called off renewable energy deals at the eleventh hour and some factories have closed down, resulting in job losses.
Last month, Germany's SMA Solar - the world's biggest manufacturer of solar power inverters - announced it was closing its multimillion-rand manufacturing facility in Cape Town, citing government's lack of commitment to renewable energy.
"This comes at a time when employment is a vital factor in lifting South Africa's economic growth rate which is projected to be marginally above 0% this year," says Moeketsi Thobela, CEO of SAPVIA.
"These costs create problems, especially for smaller projects where salaries and legal fees make up a larger portion of the total project costs. The delays make planning very difficult for our members and we are concerned that this may result in projects being abandoned," he points out.
He adds projects in preferred bidder status have spent up to R15 million on securing land, legal fees, bidding and design. He also fears abandoning a project means this money is wasted and thousands of jobs may never materialise.
According to Thobela, there are currently 49 projects in preferred bidder status, equivalent to 2 254MW. At the current average, based on operational projects, of 11.63 jobs per MW if Eskom were not to execute the power purchase agreements, over 26 000 jobs would not materialise, he says.
"Delays are also causing factories to shut down. Equipment manufacturers, who have already invested hundreds of millions of rands setting up factories, have had to incur operational costs with no revenue and no foresight as to when revenue and orders may be generated.
"Two leading international inverter manufacturers, SMA and AEG that invested in factories in South Africa, have closed their doors."
Lenders that provide up to 75% of the funds to build projects as debt are also suffering, Thobela notes, adding that delays cause costs in commitment fees and having to ring-fence money that is not deployed builds interest.
Further execution
SAPVIA says the reasons for the delays are not clear, but it appears from sources within the energy sector that the issue lies in Eskom refusing to execute further power purchase agreements even for projects in preferred bidder status.
"According to one source, Eskom is refusing to spend any money on purchasing independent power despite the National Energy Regulator's instruction that a certain proportion of the increases granted to Eskom must be ring-fenced and spent on IPPs," it states.
Meanwhile, the South African Wind Energy Association (SAWEA) says the industry is confident in its future, despite recent setbacks.
"We are confident that South Africa will build a 30 000MW wind industry in the next 30 years irrespective of short-term development," says Johan van den Berg, SAWEA CEO.
"If we want to optimise job creation, manufacturing and local content, this expansion needs to be steady and well communicated. Windaba will offer the ideal forum for industry members to discuss how to build the most effective future for the wind energy sector," he concludes.