Virgin Mobile MEA gets new CEO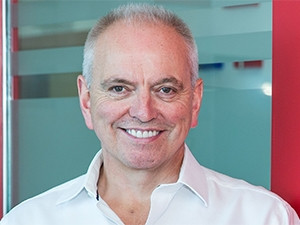 Virgin Mobile Middle East and Africa (VMMEA) has appointed Alan Gow as its new group CEO.
Gow has an extensive Virgin senior leadership profile, having been a co-founder of the original Virgin Mobile in the UK alongside Sir Richard Branson and an architect of the company's economic model as a mobile virtual network operator (MVNO).
He will be based at the group's regional headquarters in Dubai, UAE. He joins as CEO, while Mikkel Vinter remains in the post of founder and director for VMMEA.
In the past, Gow has led the Virgin Mobile brand into new markets, having been instrumental in growing Virgin Mobile in the UK from a start-up to a $1 billion (R13.5 billion) company in just under four years.
Virgin Mobile says he was also responsible for steering the company through a series of funding rounds and a successful IPO on the London Stock Exchange in 2004. This was followed in 2006 with a $1.6 billion (R21.6 billion) sale transaction to create the Virgin Media group in the UK.
He has subsequently advised on Virgin Mobile's Latin American roll-out, and led the company's expansion in Central and Eastern Europe as group CEO.
"The Middle East and Africa region is entering an exciting phase in its evolution, and I look forward to working with this highly talented team as we pursue a strategy of digital transformation, and drive the launch of innovative products and services that put our people and customer experience at the heart of everything we do," Gow says.
Branson says Gow has been a key member of the Virgin Mobile family from the very beginning of the company.
"With such an experienced and proven pair of hands at the helm, I have no doubt there will be exciting times ahead as Alan and his team lead the way in innovation and continue to shake up the telecoms industry in the region."
Gow has over 20 years of experience in mobile telecoms in both the mobile network operator and MVNO sectors, having previously worked with network operator T-Mobile in the UK.
He holds an MBA with distinction from Manchester Business School and is a member of the UK's Chartered Institute of Management Accountants.
Virgin Mobile Middle East and Africa has been in the region since 2007, and operates the two consumer brands of Virgin Mobile and FRiENDi Mobile across the region.
The group operates as an MVNO in SA, Oman, Malaysia and Saudi Arabia, and says it has "strong growth ambitions, with more operations in the pipeline".