Orange rethinks SA strategy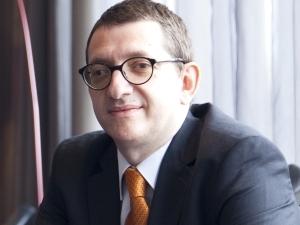 A year after launching its consumer foray in SA, French mobile operator Orange has evaluated the market and decided to veer slightly off its original planned course, with the destination in mind having been the founding of a mobile virtual network operator (MVNO) to compete with SA's mobile foursome.
Orange Horizons MD S'ebastien Crozier, who is in SA for the week to attend the Next Generations Telecoms Summit Africa in Hermanus in the Western Cape, says the company's year-long relationship with South African consumers and business has revealed other aspirations and opportunities for the company.
Orange Horizons is the subsidiary set up at the beginning of 2013 - a bid by Orange to seek out new opportunities in countries where the group is not already present as a mass-market telecoms provider.
Crozier says while Orange, which has operations in 16 other African countries already, still wants to become a fully-fledged MVNO, it has realised this is no easy task. "So we have postponed this project and are focusing on WiFi services and on eventually becoming an Internet service provider (ISP).
"We see convergence between mobile and fixed players, looking to bring a global offering to market. So, if we can't enter the South African market as an MVNO right now, we will enter through the fixed area, with WiFi, and we will wait until the time is good to become an MVNO.
He says Orange ultimately wants to be a global player, offering cross-border products internationally. The company kicked off its offerings in SA in the digital space, with an online store and local content Web site. Subsequent moves have been in the telecoms product space.
In June last year, Orange partnered with one of the largest local independent cellular solution providers, Nashua Mobile, to create a limited brick-and-mortar presence. Currently, Orange has "Orange Corners" in Nashua Mobile stores in Sandton (Johannesburg), Brooklyn (Pretoria) and Canal Walk (Cape Town).
This year, Orange launched Orange Top-Up, a service that allows users to top-up friends and family with airtime - even via competitors' services. "The product allows users to top-up across 350 different operators in over 100 countries."
New adventure
Crozier says SA is top of mind for the French operator, which took a fresh approach to the local market.
"When we decided to enter SA, we decided to do so in a new way. Usually when we enter new markets, we buy a licence or put billions on the table and say let's buy a local player."
However, in SA, in what Crozier says is a first for the French giant, Orange decided to settle the brand and sell products without managing the infrastructure. "It was a new experience for us and we specifically chose the South African market to make inroads in this way. It is a new adventure."
He says the Orange brand is fast building momentum in SA. "In just one year we have seen our customers and interest in our products grow. We have a large database of followers on Facebook too and are in the process of building our local assets. It was kind of a soft launch in SA."
Orange currently has over 6.5 million Facebook fans on its local social media page.
Crozier says there have been a few changes in Orange's perception of the South African market since it left the first footprints here a year ago. "The main change in perception in SA is probably around the WiFi market."
He says SA was a bit late when it came to WiFi offerings, with the lack of investment in the technology obvious. "There is still a lack of investment in this area, but many public players have recognised its importance."
Where investment is significant, says Crozier, is in the area of optical fibre. "This is another thing we have realised, that optical fibre is being invested in [extensively]."
He says in terms of market growth, SA is "a kind of paradise", despite the fact that growth is slowing down. "Compared to France, which is not seeing much growth, SA is still seeing the market grow. And this allows for innovation and the creation of new products."
Next on the list for Orange in SA, says Crozier, is a focus on video content. The company plans on expanding its multimedia offering through Daily Motion, a video sharing site popular in places like France and Turkey.
He says, in coming weeks, SA will have a portal via which users can upload their video content. "It will be like a YouTube for SA and we will have a much better content management system."
Next month, Orange will open a local warehouse for its e-commerce store, which has until now operated from London - a move Crozier says is a "huge step" for the company, and shows it intends being in the South African market for a long time.
"Because our online store has seen good sales and interest, we are opening a warehouse in Johannesburg (near Sunninghill). The idea is to increase the speed of delivery, but also to source products locally. It will also decrease logistics costs. It will be our South African hub."
Crozier has repeatedly positioned SA as one of the key markets for Orange.
IDC analyst Spiwe Chireka tagged Orange's consumer entry into SA at the beginning of last year as one of the main ICT highlights of 2013. She says, while Orange enjoys great success across most of its operations, it has been lacklustre in the Anglophone countries up to now.
"While [Orange is] yet to make significant waves in the local market, I do believe they are one to watch very closely. With market consolidation on the horizon, Orange makes a brilliant suitor for the smaller but competitive providers in the country."