Datatec reaches agreement to sell Westcon-Comstor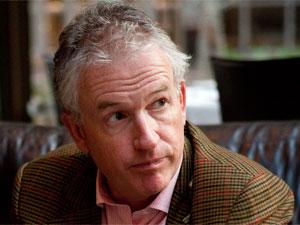 Datatec has reached an agreement to sell its value-added technology distributor, Westcon-Comstor, to US-based IT supply chain services company, Synnex, for $830 million (R10.5 billion).
In a statement issued this morning, Datatec says it has entered into a definitive agreement to dispose of its Westcon-Comstor business in North America and Latin America (Westcon Americas) to Synnex for a maximum consideration of $800 million and to sell 10% of the remaining part of Westcon (Westcon International) to Synnex for $30 million.
Datatec is an international ICT solutions and services group operating in more than 70 countries across North America, Latin America, Europe, Africa, Middle East and Asia-Pacific. The group's service offering spans the technology, integration and consulting sectors of the ICT market.
Its shares are listed on the Johannesburg Stock Exchange and it has a secondary listing on AIM in London.
ITWeb reported in April that the dual-listed Datatec was looking to sell a major stake in Westcon-Comstor.
In its audited provisional results for the year ended 28 February 2017, Datatec's revenue declined by 5.8% ($338 million) year-on-year to $6.08 billion from $6.45 billion last year.
It said the year ended with a challenging set of circumstances as Westcon-Comstor's SAP and business process outsourcing (BPO) implementation negatively impacted the results of the EMEA region.
In this morning's statement, Datatec says the Synnex transaction provides a unique opportunity for Datatec to partner with a leading distribution business in North America and benefit from its significant scale.
It adds the transaction enables Westcon International to complete its transformation process and improve operating efficiency, enhancing its value in the medium-term.
The transaction is expected to close in the third calendar quarter of 2017, subject to the satisfaction of regulatory requirements and customary closing conditions. Until the transaction is completed, the companies will continue to operate independently.
"This exciting industry-transforming opportunity to partner with a strongly-growing, well-respected Fortune 500 corporation makes sense from both a supplier and customer value perspective," says Jens Montanana, CEO of Datatec.
"Westcon-Comstor North America will benefit substantially from being part of a bigger business with a much larger addressable market - and so will our shareholders with our stake in Synnex. The transaction also realises value for our shareholders as a result of the strategic relationship with Synnex through its shareholding in Westcon International - a business which is yet to benefit from the ERP [enterprise resource planning] and BPO transformation programmes currently being implemented."
Montanana notes post-transaction, the Westcon-Comstor businesses will work together for Datatec's vendors and customers globally, enabling the company to unlock further potential for Westcon International.