Vodacom plans VOD expansion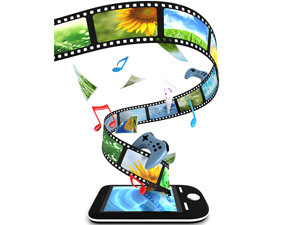 Vodacom plans to take its video-on-demand (VOD) service, Video Play, to other countries in Africa ? after attracting over 80 000 users in SA so far.
"Vodacom will expand its Video Play services into its regional countries subject to concluding the relevant commercial agreements on content licences and network readiness," Ashraff Paruk, managing executive of digital services at Vodacom, told ITWeb.
Besides SA, Vodacom also operates in Mozambique, Lesotho, Tanzania and the Democratic Republic of the Congo.
Vodacom launched Video Play in August 2015 via a mobile application. The app offers access to a selection of mobile videos from content producers like eNCA, eTV, Urban Brew and MobiTV. These include music videos from South African, African and international artists, as well as a range of shows, series and kids programmes.
"The response has been better than anticipated, given that it's a very unique offer to market," according to Paruk.
Video Play is different to other VOD services in that users pre-select their content, which is then downloaded during low-demand periods ? typically overnight. Once the content is downloaded, customers can watch the videos offline whenever they want.
The service also bills in minutes, not megabytes, and customers have to buy a prepaid bundle of minutes, with 30 minutes costing R5. There is no data charge for browsing, only for the minutes of the video users download and watch.
Aiming high
In his CEO statement, as part of Vodacom's integrated report for the year ended 31 March 2016, Shameel Joosub said providing digital content had become another key driver for data growth at the firm.
"We have ambitious plans to be a formidable player in bringing targeted content to consumers - be it music streaming, gaming, TV and video, news or sport - through various distribution channels.
"In implementing our reseller strategy, we have secured valuable partnerships with content providers, and are focusing on forging more relationships going forward," he said.
Vodacom also plans to add more video content to the current library with a focus on both local and international content.
"International content has its place in the market but generally we have seen that local content enjoys higher customer demand," says Paruk.
"The popularity of content will vary from region to region and from country to country based on a series of factors specific to each country and region. For this reason, we look towards local content sources in each country to make that content available to customers."
Data focus
Vodacom spent R8.7 billion, in the previous financial year, to upgrade its network infrastructure in SA, as data demand remained a key driver for the telco. The improvements aim to enable more value-added digital services such as VOD and music streaming. Video Play has over 80 000 users, and in November 2015, Joosub told ITWeb there were around 250 000 customers using its music streaming service Deezer.
"We see valuable opportunity in using content - such as music streaming, gaming, TV and video, news or sport - to drive an increase in data uptake and revenue," adds Paruk.
In the past financial year, the telco more than doubled its LTE/4G sites to over 6 000, enabling the operator to increase LTE/4G coverage across SA from 35% to 58% "to satisfy exceptional growth in demand for data".
In SA, data revenue grew 27.7% for the year to R17.3 billion, with overall revenue up 5.2% to R62.3 billion.
"At this stage, Vodacom wants to grow its viewership base on Video Play and we will make announcements on new VOD services in the future. At this stage, our emphasis is to make local and compelling content available to South Africans in a way that is simple and easy to access," concludes Paruk.