CT bags multimillion-rand BPO deal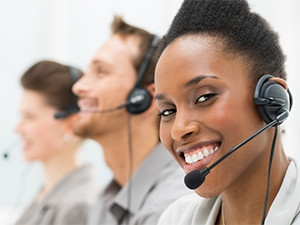 Business process outsourcing (BPO) solutions provider Merchants has unveiled a multimillion-rand Australian offshore business process services (BPS) campaign, iSelect, which will be serviced from Cape Town.
The Dimension Data-owned Merchants has partnered with iSelect, an Australian-based provider of online insurance, utilities and personal finance comparison.
The five-year deal is reportedly worth R320 million and will see Cape Town become a location for an Australian call centre.
"Partnering with Merchants has given us the latitude to look at our product offering and to map new paths for our business," says Scott Wilson, CEO and MD of iSelect.
"During our pilot project with Merchants, we found the company's culture is a great fit with ours, and that they are as diligent in providing excellent customer service as we are. The Cape Town population has also proven to be advantageous as they have a great work ethic and desire to get the job done right first time."
Wilson adds the company is expecting to bring 500 to 1 000 jobs to Cape Town in the next five years.
"For most companies, offshoring a contact centre is about bringing costs down and efficiencies up. However, for iSelect, the offshore move was to enable it to effectively grow the business, while still providing top quality service to its already established client base," says Darren Arnold, strategy director at Merchants.
"They needed a skilled and educated sales force that could deliver high-quality telephonic sales driven by a desire to always get it right. The products iSelect sells are needed, but not items people would spend hours choosing. Their customers want to get what they need as quickly as possible so they can go on with their daily lives."
According to the Department of Trade and Industry (DTI), since 2012, the local offshore BPS market has experienced compounded average growth of 25% year-on-year and now has around 30 000 offshore jobs, with the UK being the leading buyer of South African BPS services, followed by Australia and the US, which is rapidly growing.
Trade and industry minister Rob Davies yesterday congratulated Merchants on the new deal, saying he is pleased to see the continued growth of the company.
"Merchants, which has multiple locations in Cape Town, Johannesburg, Durban and Pretoria, has been one of the pioneers in developing and supporting SA's business process offshoring value proposition over the last 14 years," Davies said.
"In partnership with the DTI, Merchants have demonstrated South Africa's value proposition, which is underpinned by high-quality standards, relevant skills, and the potential to deliver complex and noncomplex processes, as well as cost savings. Together we have helped global brands grow their customer loyalty and improve their operating costs."
He added the investment and commitment of iSelect and Merchants is a further example of the working partnership with government, whereby the strategic objectives of the sector are met in terms of foreign direct investment, youth job creation, export revenue generation and the implementation of career pathing in the sector.
Davies noted the DTI remains committed to growing the sector, which was recently recognised as the Global Outsourcing Associations offshore destination of the year for 2016.
According to Davies, government's primary objective is to support economic growth, job creation and empowerment, and it has recognised the potential of this sector in realising these objectives.