Nictus selects Magic end-to-end enterprise mobility solution to develop mobile apps for thousands of users
Nictus' financial services division, Corporate Guarantee, to create integrated mobile apps for representatives and customers.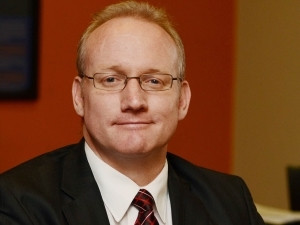 Magic Software Enterprises (NASDAQ: MGIC), a global provider of software platforms for enterprise mobility, cloud applications and business integration, announced today that Nictus has chosen Magic's end-to-end enterprise mobility solution to create integrated mobile apps for thousands of its Corporate Guarantee (South Africa) employees and customers.
Providing short-term insurance solutions, Nictus' insurance arm, Corporate Guarantee, is using Magic to create mobile apps that combine relevant data and processes from its custom CRM and Sage Accpac ERP applications. Customers will gain one-touch access to their account information where they can view and edit their profiles and product portfolios. Representatives and front-line employees will be empowered with fast, reliable access to comprehensive and up-to-date customer information and management dashboards.
"Ease-of-use and fast time-to-market has made us a long-time Magic customer. By enabling us to provide integrated mobile apps that facilitate highly personalised customer service, a key element to earning long-lasting and repeat business, Magic's enterprise mobility solution is an important part of our growth strategy," says Brian Brudvig, Group IT Consultant for Nictus Group. "Thanks to Magic's multi-platform capabilities that let us leverage a single development effort to create native business apps for the most popular smartphones and tablets, we can serve the greatest number of customers securely and cost-effectively."
"Magic's end-to-end enterprise mobility solution, including our application development, back-end system integration, management and broad professional service capabilities, provides all the critical requirements businesses need to deploy and manage successful business apps," said Daniel Hall, country manager of Magic Software SA. "We're excited to enable customers, like Nictus, to make the move to mobility quickly and confidently."