Global security expert to speak at local summit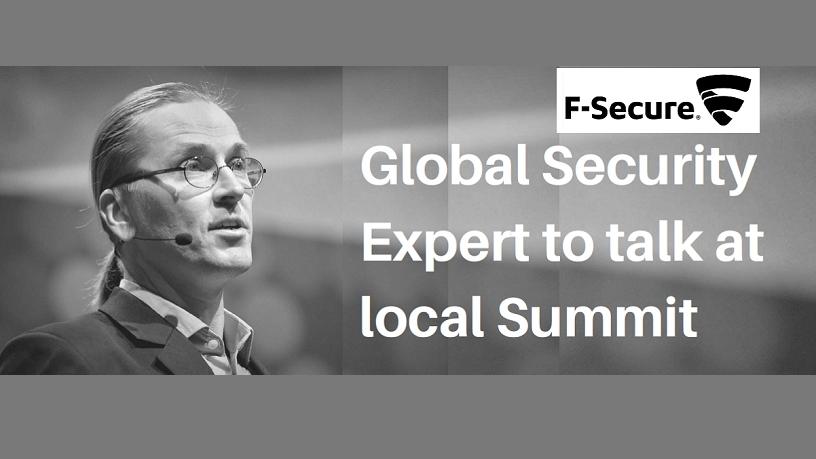 Global data security expert and world-renowned columnist Mikko Hypponen will be the keynote speaker at the upcoming ITWeb Security Summit, at Vodaworld, in Midrand, on Tuesday, 22 May.
Known for the Hypponen Law about IOT security, Hypponen has worked as a cyber security research officer at the Finnish-based data security company F-Secure since 1991, and has written on his research for the New York Times, Wired and Scientific American. He has also appeared frequently on international television shows and lectured at the universities of Stanford, Oxford and Cambridge.
Hypponen has been described in US government documents leaked by Wikileaks as an 'infosec rock star' and has been the guest speaker at numerous TED (Technology, Entertainment and Design) talks, delivering the most watched online security talk on the Internet in 2011.
Selected among the 50 most important people on the Web by the PC World magazine, Hypponen was also included in the FP Global 100 Thinkers list and made international news in 2011 when he tracked down and visited the authors of the first PC virus in history, Brain.A. In 2004, he started the first blog from any anti-virus company, 'News from the Lab' and has been documenting the rise of mobile phone malware since the first smartphone viruses were found.
Interested data security managers at local corporations can have the opportunity to meet Hypponen prior to the Security Summit at an exclusive get-together in Sandton, Johannesburg, held by local company Camsoft Cyber Security, by showing an interest to do so with the following submission.
Please click here to make a submission!