Swiss tech giant to drive robotics in SA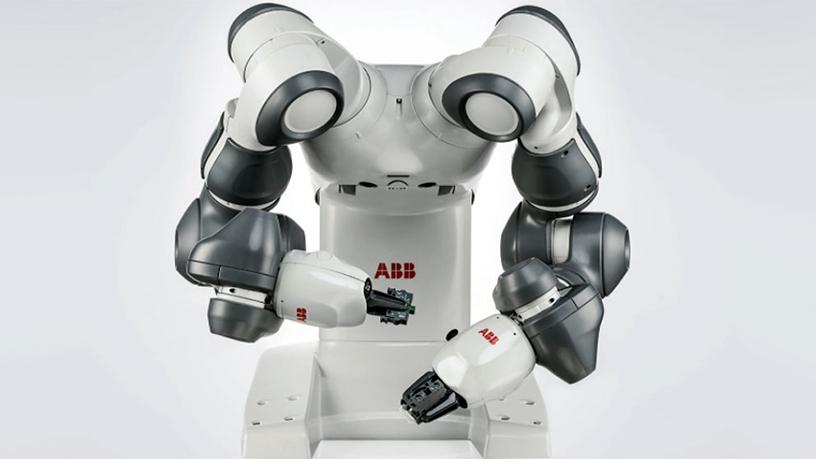 European multinational corporation ABB wants to bring collaborative robots to the South African market.
The company is currently hosting its Customer World 2018 Africa conference in Johannesburg, where it unveiled more than 210 solutions and services to the local market.
Headquartered in Z"urich, Switzerland, ABB operates mainly in robotics, power, heavy electrical equipment and automation technology.
It is one of the largest engineering companies, as well as one of the largest conglomerates in the world, competing against the likes of GE, Siemens and Schneider Electric, among others.
One of the innovations the company brought to SA is the YuMi robot, which it dubs a human-robot collaboration that is driving a manufacturing revolution.
"The YuMi robot is a collaborative robot, which means it can work next to the human being," Alok Maharaj, ABB's local business unit manager for robotics and motion, told ITWeb.
Although there are very few use cases in SA, Maharaj believes interest will grow in SA with time as companies look to automate their operations.
"Robotics comes from a generation where it was regarded as unsafe. At the moment, we are trying to change that perception and robotics is now going into collaboration with people," he noted.
The robot, which was unveiled in 2015, weighs 38kg, and ABB says it can be quickly and easily installed on the production line to work hand-in-hand with a human colleague.
According to ABB, YuMi has vision, sensitive force control feedback, built-in safety features, and training and programming methods by teaching rather than coding.
Maharaj noted the machine sells at just under R1 million and the company has so far sold one unit in SA.
He dismissed the notion that robots are here to take away people's jobs.
"People believe that robots will take human jobs but we don't see it in this manner. Did we look at the cellphone industry in the same manner, or even computers taking over people's jobs? Remember, long back, we needed a postman to deliver letters from point A to B. Now we can do that via e-mail. For me, robotics is about improving the quality and quantity that a factory can produce.
"For example, if a company is to produce 100 bars of soap per day and it requires 50 people to do that, will that company be able to keep up with the same [amount of] people if its customer demands 1 000 bars of soap per day? The idea of robotics is to increase the quantity of production without getting rid of the people.
"With robotics, you need to empower the people to be able to use the machinery. For me, it's about the creation of more high-level jobs. Instead of having an employee who has no education or no knowledge taking soap and putting it into a box, you now take the employee and empower them with training in robotics."