Minister pins hopes on new ICT companies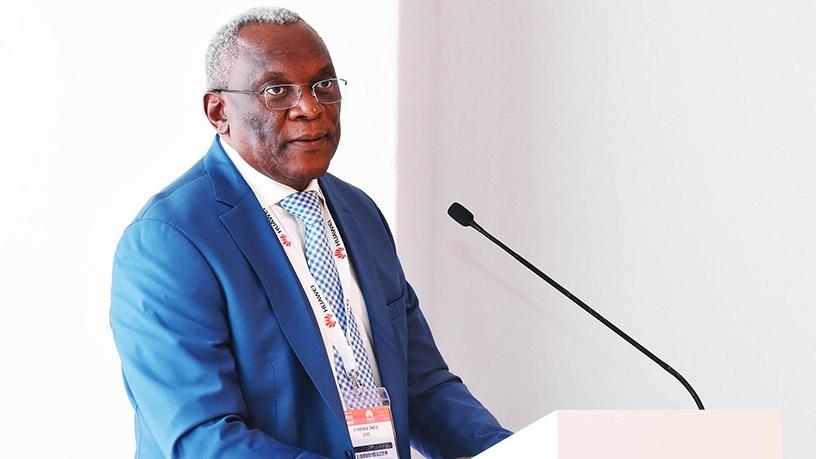 The creation of a "new" state-owned ICT infrastructure company will allow SA to become a major player in Africa as well as abroad.
This is the sentiment shared by telecoms and postal services minister Siyabonga Cwele, detailing the rationale behind establishing state-owned IT and ICT infrastructure companies by 2020.
To address duplication of infrastructure and mandates within its entities, the Department of Telecommunications and Postal Services (DTPS), which oversees ICT and postal services, set out on a restructuring exercise for its entities.
Six state-owned companies report to the DTPS: Broadband Infraco, Sentech, State IT Agency (SITA), Universal Service and Access Agency of SA (USAASA), National Electronic Media Institute of SA and the SA Post Office.
In terms of the restructuring, Sentech and Broadband Infraco will merge to form a state-owned ICT infrastructure company, while SITA's functions will be remodelled to establish a state-owned IT company.
Phased-in approach
In establishing these new ICT-focused entities, according to Cwele, the initial phase will be the merger of those companies which are more aligned, such as Broadband Infraco as well Sentech.
According to the minister, government has approved the framework for Broadband Infraco to consider merging with Sentech so that they can complement each other.
"As a result of convergence, the aim really is to have these companies working together and complementing each other so that they are all profitable."
Cwele notes the South African market is too small, but that can be addressed by establishing strong companies that will provide services to neighbouring countries in the SADC region, or even the rest of the continent.
He says the DTPS is also repurposing USAASA so the regulatory function either rests with the agency or the new regulator. The policy function, however, will be shifted to the ministry and the infrastructure function is that of the state-owned ICT infrastructure entity. "We are also engaging some of the state-owned companies that have critical infrastructure that can complement our purposes."
The minister also explained that because the merger process deals with established companies, the department is following due diligence and doing all the necessary assessments as required by the Companies Act.
Rooting out corruption
Cwele is of the view that a new remodelled and repurposed IT company is in line with rooting out corruption at SITA and making the entity more relevant to government's current means.
SITA has admitted that large-scale corruption has played a role in the compromised position of the organisation. The agency's CEO Setumo Mohapi has acknowledged corruption is not orchestrated within SITA alone but a lot of it is controlled from the outside and SITA people are enablers.
Cwele echoes Mohapi's sentiments, and notes corruption sometimes happens within SITA but more than often it happens within departments that acquire services through SITA and then go behind SITA's back and negotiate with the service providers.
This is why rooting out corruption is an important area in the remodelling of SITA, the minister says. "We are trying to make sure SITA is not just a reseller but derives more value. If they do bulk buying and do not allow departments to do things individually, then there will be combined buying power that will bring prices down for government."
He concludes that government wants SITA to increase its internal capacity by becoming a producer of products.
"We shouldn't be importing every computer, smartphone or tablet as a state because we can produce those devices locally. For example, we have the capacity to manufacture things for the education sector at a reasonable cost. We are engaging with SITA in terms of localisation of technology so that we are in line with the fourth industrial revolution."