Dell back on track
The company will buy the tracking stock of VMware in a cash and stock deal, ending a months-long review of its business.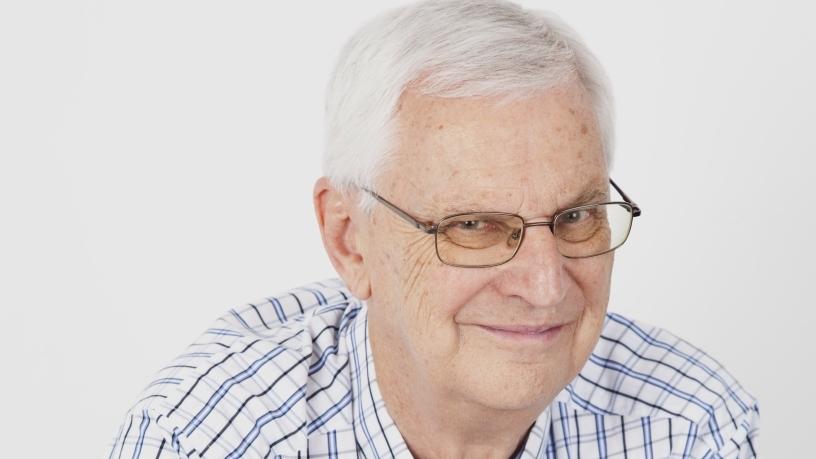 Dell's announcement that it will buy the tracking stock of VMware dominated the international ICT market last week.
At home, it was a quiet week.
Key local news
* A mixed trading update from PBT Group.
* Ansys has changed its name to Etion, effective 11 July.
* GloCell has agreed to cede its Cell C contract customer base to the mobile operator. The former was appointed as service agent for Cell C customers that were migrated from Altech Autopage in 2016.
* Networks Unlimited has announced a 53% broad-based black economic empowerment deal with The Love Trust, a Johannesburg-based non-profit organisation that will result in the firm now being majority black-owned.
* Global distributed information networks provider Thingstream has entered the South African market to take on players like SqwidNet, Vula Telematix and Vox in the local Internet of things market, via a local partner network.
* Fintech holding company Crossfin Technology Holdings has announced a partnership with global fund manager Apis Partners, to create an enlarged payments operating company that wants to transform the payments acceptance market in Sub-Saharan Africa.
* A renewed JSE cautionary by Alaris Holdings.
* The appointments of Mohamed Cassoojee as IFS's country manager and MD for SA; and Sudhish Mohan as TransUnion's COO in SA.
* The resignation of John Richard Edmeston, deputy CEO and CFO of Cartrack Holdings.
Key African news
* Good quarterly figures from Airtel Africa, with revenue up 10.7% and profit up by nearly three times.
Key international news
* Asure Software acquired USA Payroll, one of the former's software partners.
* Acoustic component maker Concraft Holding bought a 57.76% shareholding in acoustic MEMS module maker OBO Pro.2.
* CK Hutchison purchased Veon's 50% in Italian operator Wind Tre, in an effort to significantly reduce the latter's debt level. The deal was worth EUR2.45 billion.
* Eli Global acquired a majority stake in Damovo, a provider of ICT managed services to large enterprises.
* Sweden's EQT Partners bought UK-based Micro Focus's open source enterprise software SUSE business for $2.535 billion.
* UK-based Global Distribution purchased the assets of Symply, a leading designer and manufacturer of high-performance storage solutions for collaborative workflows.
* Veon acquired Global Telecom Holding's businesses in Pakistan and Bangladesh for $400 million. The move will allow Veon, which owns 57.7% of GTH, to consolidate its debts.
* The Interpublic Group of Companies bought Acxiom's marketing solutions business for $2.3 billion.
* L3 Technologies purchased Applied Defense Solutions, a leading aerospace engineering, software development and space situational awareness company, for $50 million.
* Lyft acquired Motivate, the firm behind NYC's CitiBike and Chicago's Divvy, for $250 million.
* Zebra Technologies bought Xplore Technologies, an innovative developer of semi-, fully- and ultra-rugged tablets, 2-in-1 laptops, and a range of performance matched accessories, for $90 million.
* Alibaba and Tencent Holdings led a $1.49 billion investment in Chinese state-backed media group CMC.
* Hyundai Motor Company invested in Autotalks, an Israeli provider of vehicle to everything communication technology for improving road safety.
The US IPO market that was left for dead just two years ago has come roaring back in 2018.
* A Chinese court has temporarily barred Micron Technology from selling 26 chip products in the mainland, in a ruling over a patent infringement case with Taiwan's United Microelectronics.
* Dell Technologies will buy the tracking stock of VMware in a cash and stock deal, taking it a step closer to a return to the public market and ending a months-long review of its business. The world's largest private technology company will exchange each share of VMware tracking stock for 1.3665 shares of its Class C common stock, or $109 per share in cash for a total cash consideration of not more than $9 billion, and will list its Class C shares on the New York Stock Exchange following the completion of the deal.
* Nissan has dropped its $1 billion sale of its battery unit to a Chinese buyer.
* The US's SEC has opened an investigation into the Facebook data breach.
* The US IPO market that was left for dead just two years ago has come roaring back in 2018, with companies raising public capital at a pace rarely seen in the past two decades. So far this year, 120 companies have used initial public offerings to raise $35.2 billion on US exchanges. That is the highest volume since 2012 and the fourth-busiest year-to-date on record, according to Dealogic, whose data goes back to 1995.
* Inmarsat has rejected an improved £3.2 billion bid from EchoStar.
* A quarterly loss from Synchronoss Technologies.
* The appointments of Carl Muhlner as group CEO of Eli Global; Raghu Rau as interim president and CEO of TiVo; and Xu Ziyang as CEO of ZTE.
* The resignations of Tzu-Yin Chiu, vice-chairman of SMIC; and Enrique Rodriguez, CEO of TiVo.
* The departures of Matthew Riley, executive chairman of Damovo; and Glen Williams, CEO of Damovo.
* The death of Wang Jian, co-founder and chairman of HNA, a conglomerate that acquired Ingram Micro for $6 billion in 2016 via its controlled subsidiary, Tianjin Tianhai Investment Company.
* A planned IPO in the US from IOT start-up Ayla Networks in 2019.
* IPO filings for Nasdaq from Norwegian online browser Opera, which was bought by a Chinese consortium for $600 million in 2016; and Sonus, a wireless speaker company.
* An IPO filing on the NYSE from Arlo Technologies, a wholly owned subsidiary of Netgear.
Research results and predictions
Worldwide:
* Global shipments of CMOS as well as CCD image sensors will exceed $15 billion in value in 2020, according to Digitimes Research. The shipment value increased by over 15% on year to $12.2 billion in 2017.
Stock market changes
* JSE All share index: Down 0.5%
* FTSE100: Down 0.3%
* DAX: Up 1.5%
* NYSE (Dow): Up 0.8%
* S&P 500: Up 1.5%
* Nasdaq: Up 2.4%
* Nikkei225: Down 2.3%
* Hang Seng: Down 2.2%
* Shanghai: Down 3.5%
Look out for
International:
* Further developments regarding Dell.
South Africa:
* Further news regarding the government's ICT plans.
Final word
Fast Company has published its list: 'The most creative people in business 2018'.
The 100 visionary leaders hail from a wide range of fields. Each person has accomplished something truly novel over the past year that is having an impact on an entire industry.
Included in the top 50 are:
9: Vishal Shah, director of product, business platform, Instagram
10: Anthony Tan, co-founder and CEO, Grab
12 and 13: Dilip Kumar, VP of technology, Amazon, and Gianna Puerini, VP, Amazon
14: Chris Jaffe, VP of product innovation, Netflix
17: Rick Osterloh, senior VP hardware, Google
31: Kay Madati, global VP and head of content partnerships, Twitter