Can cyber skills help alleviate poverty?
The more people we equip with technology knowledge and capability, the more opportunity for employment and business growth.
With COVID-19 drastically inhibiting economic activity, and overall unemployment potentially increasing to more than 50% (according to National Treasury), the need has never been greater to find adequate solutions to South Africa's skills shortage.
Is it possible that capacity-building within the tech sector can combat poverty and, if so, what are the opportunities?
As workplace barriers dissolve and more and more digital tools are required to drive interaction (which of course, has become a necessity with lockdown) it stands to reason that job of the future will need to fit within these new emerging models.
Global cyber security skills shortages have now surpassed 3.5 million, according to the (ISC)², an international association for information security leaders. What's more, the requirement for sector experts is expected to grow daily.
As such, careers in app development, cloud computing, information systems and cyber security will be in high demand, meaning that a pool of potential talent has to be created. Of course, the speed at which technology is changing will not be halted. Machine learning, artificial intelligence (AI) and the Internet of things are already impacting everyday life, which creates the need for experts who are able to navigate change, embrace disruption and adapt to automation.
Furthermore, businesses will need to hire employees who are able to use data and technological advances to increase the bottom-line – enter data scientists, fintech professionals and AI experts. The more people we can equip with this type of knowledge and capability, the more opportunity for employment and business growth.
Another way we can open up opportunities for the youth is to encourage them to pursue interests in science, technology, engineering, arts and mathematics subjects. This field of study is in high demand and creates the greatest opportunities and options.
Fighting cyber crime
The World Economic Forum's 2020 Global Risks Report once again lists cyber attacks as one of the top 10 mostly likely risks to occur, and one that will have a far-reaching impact.
COVID-19 has prompted a step-change in our reliance on digital channels, and with that comes increased risk – be it phishing scams, ransomware, fake apps or denial of service. Every single organisation is vulnerable.
The private sector can play a significant role in capacitating future cyber experts – large corporates cannot underestimate their potential to help bridge the skills gap.
The solution? A robust cyber resilience culture as well as cyber security specialists who are able to assist in managing infrastructure and mitigating risk. They will also need to be able to tackle sophisticated criminals and evolving tactics.
While the chief information security officer's role continues to be more and more critical in these times, part of his or her role is to mature the entire technology function to the extent that all role-players have a more proactive role in cyber security resilience (secure design). Furthermore, there is a need for an effective cyber security education and awareness programme that educates all stakeholders (from the man-on-the-street to the C-suite) in the basics of safe cyber practices.
Training the next generation of cyber security leaders will not only positively impact employment, but will also ensure organisations are guarded against massive financial losses, leading to the support of more livelihoods.
In addition, some experts argue that a global digital shutdown (a different kind of virus) will be more detrimental to economies than COVID-19. The NetBlocks Cost of Shutdown Tool estimates that one day without the Internet would cost the globe more than $50 billion, resulting in widespread job losses and increased poverty.
There is no doubt that highly skilled cyber security experts will be critical to preventing a crisis of this nature or, at the very minimum, help manage the risk better.
Facilitating training
In South Africa, we have a working population (15-65 years) of 38.7 million people, with a youth unemployment rate of 55%. Consequently, there is a substantial opportunity to reach the youth and equip them with skills that will endure long after the fourth industrial revolution.
The private sector can play a significant role in capacitating future cyber experts – large corporates cannot underestimate their potential to help bridge the skills gap.
For example, Absa, in partnership with the Maharishi Institute, has created a cyber security academy, which provides cyber security training for marginalised youth. Prior to the partnership with the Maharishi Institute, Absa's cyber security academy was internally focused. We reskilled retail operations staff (with little to no technical background) as cyber security analysts. We hired all of the first cohort and four from the second.
In partnership with the Maharishi Institute, we have enrolled 24 students who are currently completing their first year, some of whom have received offers from our partner organisations.
We, however, encourage our students to complete at least two years of the three-year programme as this gives them access to greater job opportunities (including salaries) with the reduced risk of becoming redundant.
The aim of this initiative is to train up to 300 aspiring cyber professionals annually, helping to break the ongoing cycle of poverty that is prevalent in these communities. This model has proven successful so far and can easily be replicated in other markets. The end goal would be to encourage security organisations to set up operations in South Africa, ultimately capitalising on an emerging, skilled workforce.
This would have a significantly positive impact on the economy, including increased income from tax revenues and more importantly improving the livelihoods of countless families as they raise themselves out of poverty.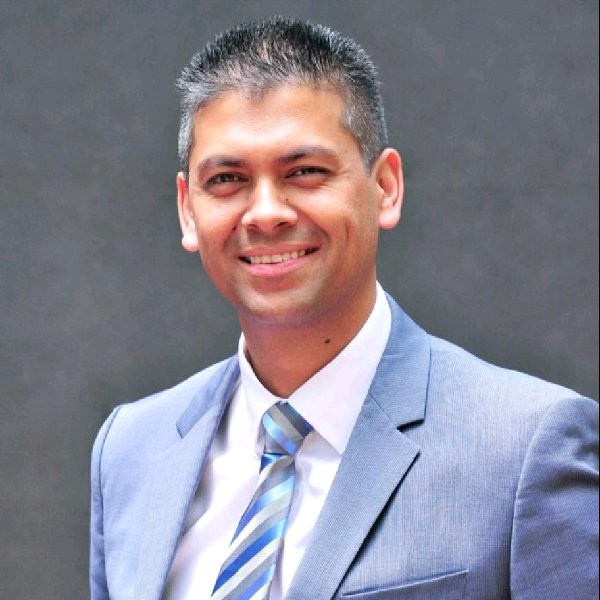 Absa group chief security officer

Sandro Bucchianeri is an award-winning, globally experienced security executive with over two decades of cyber security experience, with the last 12 years at the executive level (CISO and CSO).In these positions, he has worked with large multi-national organisations. He has managed globally dispersed teams and successfully delivered strategic, transformational programmes virtually. Apart from his Risk & Securities and Legal & Compliance nous, he is an innovator and strategically-minded leader at heart. Sandro is innately curious and a lifelong learner. As such, he boasts a track record of continuous learning, including a list of cyber security and risk management qualifications, including an MSc in Information Security. Sandro is uniquely able to inspire the confidence of both technologists and business stakeholders equally, all the while bridging the divide between CIOs and CISOs through his pragmatic approach to risk management. As a recognised thought and transformational leader in cyber security, Sandro is called on as a speaker and collaborator across the world, and plays an integral role in the World Economic Forum's Centre for Cybersecurity and the Payment Card Industry's (PCI) Board of Advisors.