SA social activist outshines thousands as Obama fellow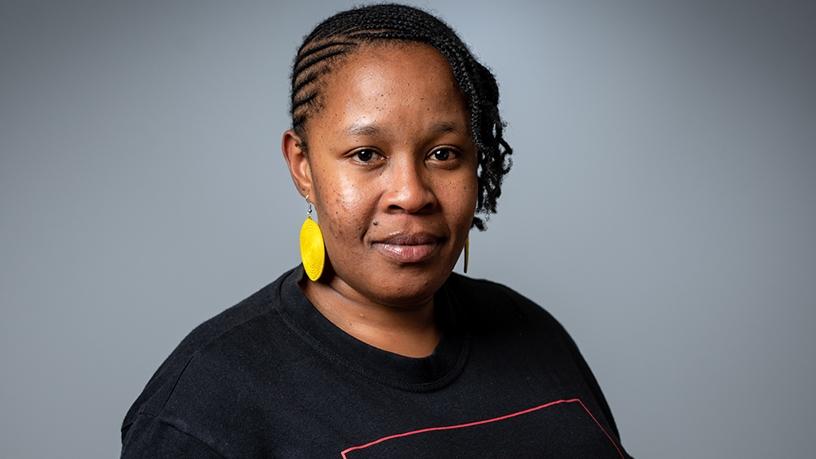 Koketso Moeti, social activist and founder of amandla.mobi, has embarked on a new journey after being the only South African selected to be one of 20 inaugural Obama Foundation Fellows.
Moeti was selected from more than 20 000 applicants from 191 countries, to be the only South African, and one of only two Africans to participate in the inaugural 2018 Obama Foundation Fellows programme.
She recently returned from the first meeting, which took place in Chicago, where she had the opportunity to meet the Obamas and top business coaches, as part of the introductory phase of the programme.
Established in 2015, amandla.mobi runs social activism campaigns using technologies such as mobile phones, a USSD code, an online platform, SMS, Mxit and WhatsApp, to mobilise its 225 000 members from across the country to take targeted, co-ordinated and strategic action to make a real change in their communities.
The Obama Foundation Fellows is a two-year, non-residential programme, which brings together a diverse set of 20 civic innovators representing 11 countries, who are creating transformational change on many of the world's most pressing problems.
The fellowship offers hands-on training, leadership development, and a powerful network for fellows to amplify the impact of their work and drive positive change in their communities.
The 2018 group of Obama Foundation Fellows came from a variety of disciplines, including healthcare, community organising, technology and the arts. These young leaders apply their talents to a range of missions, such as empowering parents and teachers to improve schools, ensuring deaf children have equal access to literacy tools, and working across the healthcare system to treat addiction.
"Amandla.mobi is working to turn every cellphone into a democracy-building tool. We do this so that those most affected by injustice, particularly low-income black women, can take action on issues affecting their lives, no matter what language they speak or where they live," Moeti explains.
"The fellowship programme enables a new set of possibilities for the organisation. Particularly in relation to widening our own community, leveraging the foundation's resources to take our work to the next level and also the self-development aspect that will not only enable me to lead the organisation to where it needs to be, but also be a resource to the community on whose shoulders I stand."
The programme, she adds, will provide her with the necessary tools required to elevate Amandl.mobi, to constantly refine how it connects the right issues, appropriate technologies and communication channels to citizen empowerment tools and decision-makers at any given moment.
The organisation has partnered with Grassroot, an online content aggregation tool that connects and analyses the issues tackled on the various platforms.
"We also have a distributed campaign platform called awethu.mobi, where members of the public and organisations can launch their own campaigns. We package all of these elements together as social impact campaigns, while growing the depth and breadth of actions taken by our community."
The non-profit has been at the forefront of nationwide campaigns, which include #DataMustFall, #WeBelieveThem (a campaign that encourages victims of sexual harassment to speak out and report on their experiences), and mobilising communities against government's value-added tax increase of 1%.
Moeti says she realised the power of technology when her own community, Rooigrond in the North West, faced an eviction and she was able to use her cellphone to rapidly access information, connect with others and coordinate actions.
"Technology is creating new spaces for marginalised voices. We do this so that those most affected by injustice, such as low-income black women, can take action on issues affecting their lives, no matter what language they speak or where they live. The Obama Foundation in many ways centres its work around building community, which is an essential part of my own work."
Moeti is also deputy chairperson of the SOS Coalition, which is committed to campaigning for public broadcasting of issues which are in the public interest.
As she awaits the schedule for the rest of the year, she anticipates returning to the US soon, for the next phase of the two-year Obama Foundation fellowship programme.