What tech brings to healthcare in Africa and beyond
Tech-savvy healthcare providers will reap the benefits of cost reductions, better management of risk and more satisfied customers.
A perfect storm is brewing in the healthcare sector. What trends are driving the adoption of technology in healthcare? Why has technology adoption in this sector been slower than other sectors? How are these trends and technologies applicable to our continent?
Opposing forces
Escalating costs across the spectrum of care are driving the need for healthcare providers to be more efficient, absorb increased healthcare funding risk and implement more effective and sustainable models of care.
Information management and communication technologies have the potential to drive efficiencies, mitigate risks and enable new profitable models of care. However, there are a number of opposing forces at work and adoption of enterprise technology in healthcare has been poor globally and in South Africa.
Local practitioners do not work directly for enterprises (such as hospitals and managed care organisations). Moreover, there is a discrepancy in the pace at which healthcare practitioners are willing to adopt technology-driven solutions and the pace at which healthcare enterprises can provide them with solutions to meet their professional requirements.
In response to this, we have seen a trend toward practitioners taking matters into their own hands using mainstream technologies such as mobile apps and software as service tools to assist them in getting the job done.
For all the benefits, the shift toward the distributed use of mainstream technologies can be problematic when it comes to coordination of care, ethics and legal compliance. It also has the potential to exacerbate the coordination of care in an already fragmented eco-system.
The best example we have seen of this is the use of mainstream communication media such as WhatsApp, to coordinate the care of patients. The ubiquity and simplicity of WhatsApp has led to it being widely adopted for coordination of clinical discussions between practitioners about patients.
Healthcare delivery is complex, fragmented and broken. Fixing that is hard but not impossible.
However, WhatsApp has distinct limitations when applied to healthcare. These include integration, record-keeping and most importantly data privacy.
What lessons can enterprises and technology vendors learn from these tools and how users experience them? How can we take these lessons and apply them to providing simplified, more integrated care coordination experiences in keeping with compliance regulation?
Shift toward value-based care
The global as well as local trend towards value-based healthcare is forcing providers of care, both individuals and enterprises, to be more accountable for successful outcomes while at the same time containing costs.
Technology will play a defining role in enabling this trend. Communication of information is pivotal to the coordination, delivery and measurement of value-based care.
Role-players within the healthcare sector that embrace it, will reap the benefits of cost reductions, better management of risk, improved efficiencies and more satisfied customers.
Those that don't… well the graveyard is full of people (and organisations) that thought they were irreplaceable.
Consumers at forefront of driving shifts
Surrounded as they are by a plethora of tech-based solutions in many aspects of their daily lives, consumers are now demanding more convenience from their healthcare services and are taking more control – this is generally referred to as the consumerisation of healthcare.
New engagement models are emerging, including online appointment bookings and tele-consultations. Consumers of care are tapping online communities and knowledge resources ranging from basic Web-based information repositories to more sophisticated engagements with machines using interfaces such as chatbots.
The result: consumers are becoming better informed, demanding transparency in how costings are structured, the treatment options available as well as actionable data and advice.
A shift in thinking is required from treating consumers like… well patients… to engaging with them as customers.
The ubiquitous nature of mobile phones, particularly in emerging markets, has spurred us as technology solution providers to make mobile the operating platform of choice for our development initiatives.
A complex network of communication channels sit behind providers of care (the patient's primary point of contact) to enable the delivery of healthcare services. This network involves administrators and a range of service providers such as pathologists, specialist equipment and consumable suppliers, radiologists, etc. Connecting these parties together is essential to the successful delivery of healthcare for the patient.
Closed loop, process-driven enterprise systems, often requiring desktop input, are not the silver bullet. Dealing with complex scenarios requires agility and strong communication between the different role-players in the healthcare ecosystem. That is why conversation is such an important part of the care coordination process.
We have entered an era in which people are mobile first and any effort to connect people has to be mobile, simple to use, easily adopted and deliver an integrated experience that adds real value to the users of technology.
The future of Africa is mobile
We live on a continent where access to healthcare facilities is challenging at best and at worst deficient.
What's more, there is a significant shortage of skilled healthcare workers and limited funds available to deliver care. There is huge scope for working with technology to innovate around access.
While the status quo may appear daunting, I am confident that given technology advances and with the application of new skill sets and "out the box" thinking, many of the challenges around access to healthcare in Africa can be overcome and new models of healthcare services will be delivered via the mobile phone.
Again, the role of effective communication is vital – providers need to put themselves where people are and offer engagement on tools consumers understand and already use.
Healthcare delivery is complex, fragmented and broken. Fixing that is hard but not impossible.
There are a number of seismic shifts happening in healthcare right now: more informed consumers who want to be engaged differently, a shortage of healthcare workers in the system, providers under pressure to deliver good outcomes, funders under pressure to manage escalating costs, all while mainstream digital technology is levelling social and institutional hierarchies.
Innovation in product design, created in collaboration with consumers, healthcare providers and the networks that sit behind them, will enable technology solution providers to offer products that will, over time, reduce costs, improve communications between all the role-players and, ultimately, improve patient care.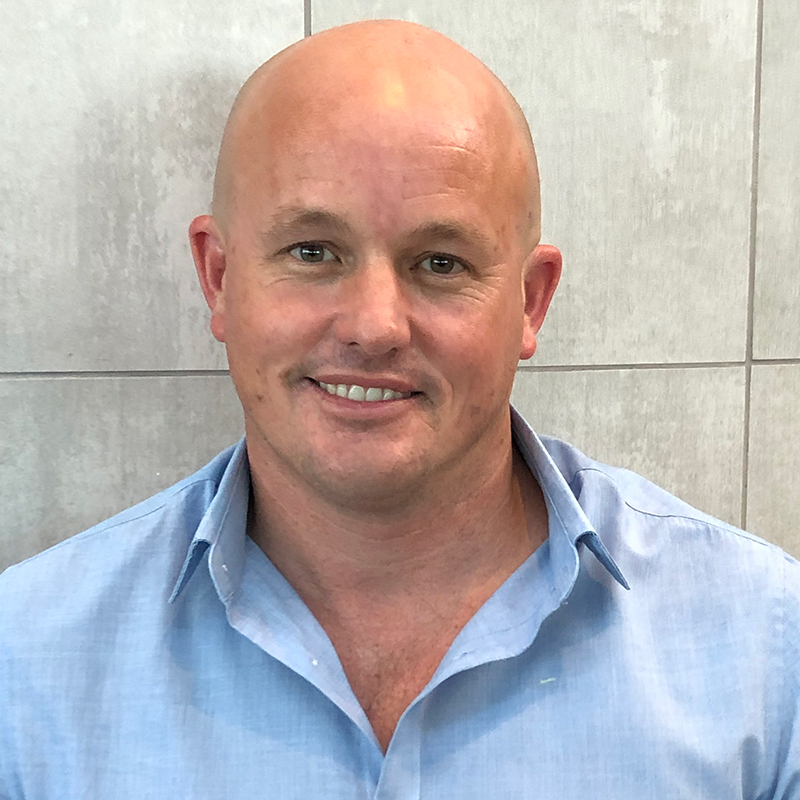 CEO of Signapps.


Andrew Davies is CEO of Signapps, a newcomer to the healthcare technology field. The Signapps mobile messenger and Web applications provide secure, compliant and user-friendly channels for healthcare professionals to collaborate and share confidential patient data.

Signapps is already used by 30 customers, comprising hospitals (public and private) and hospital groups, practices, associations and funders of care. There are over 2 000 users registered on the platform.

Davies is also a director of SweepSouth and formerly chief operating officer of Mxit.