SA on path to digital radio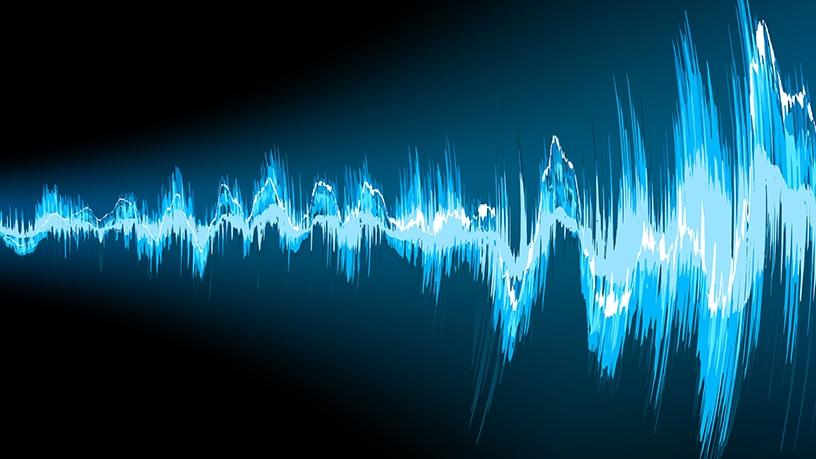 South Africa is making new moves to implement Digital Sound Broadcasting (DSB) services, or digital radio. This after telecoms regulator, the Independent Communications Authority of South Africa (ICASA), published a discussion document on the subject, giving the public until early June to comment.
"Digital Broadcasting Service is an audio broadcasting technology aimed at providing superior quality sound broadcasting service using digital communication technology," ICASA said in a media statement.
The regulator said it differs from traditional analogue broadcasting service in that digital signals can be transmitted successfully at lower transmitter power. Digital radio should not be confused with Internet radio, which is often streamed online. The discussion document, however, said the digital signal delivery system is capable of delivering sound and data in all its forms.
"Digital radio is also easy to use or tune in than analogue radio in the form of Amplified Modulation (AM) and Frequency Modulation (FM). Data capabilities of digital radio can be used directly or modified for other related broadcasting activities such as Internet radio," ICASA said.
The document also said digital signals are more robust than analogue and can be transmitted successfully at lower transmitter powers; digital systems, using coded multi-carrier modulation, offer much improved reception on mobile car radios and portable receivers; advanced digital compression techniques enable low bit-rates to be used successfully, while still producing the sound of near CD quality. This also makes digital systems more spectrum-efficient.
"The licensing of different forms of broadcasting services requires a lot of spectrum, which is a scarce resource, and ICASA continues to receive enquiries from the public about licensing processes, therefore encouraging and assisting council to make decisions to offer more services to provide for competition in the broadcasting sector," explains ICASA councillor Dimakatso Qocha.
ICASA added that "if and when implemented, digital broadcasting services can improve spectrum efficiency and spectrum management; and offer choice for consumers or South African audiences".
The discussion document was officially gazetted on 29 March and interested parties are invited to make written representations on the document within 45 working days from the publication of the notice in the Government Gazette.
DTT dependent
The future of digital radio is, however, tied to SA's delayed digital migration process, which is mostly focused on television services.
When the country switches from analogue to digital terrestrial television (DTT) it will also be able to make radio frequency spectrum available, which is currently occupied by analogue services for other broadband and broadcasting services.
SA missed the June 2015 deadline set by the International Telecommunication Union for countries to complete the full switch from analogue to DTT. In addition, the country's digital migration project has, in the past, been plagued by controversies that have further bogged down the process. The migration date has been moved numerous times, with the latest promise being that the switch will be completed by June 2019.
In the discussion document, ICASA said there is a scarcity of FM frequencies, which has led to the authority publishing a moratorium on the licensing of class community sound broadcasting services on the 87.5MHz to 108MHz broadcasting band.
"This development, among others, highlights the need for an alternative sound broadcasting system," it says.
"New, more spectrum-efficient digital technologies should be considered to accommodate more broadcasters in frequency bands such as the 240MHz frequency band that has been allocated to digital sound broadcasting."
Previous trials
ICASA has in the past already run trials for different DSB technologies, including Digital AudioBroadcasting Plus (DAB+) and various forms of Digital Radio Mondiale (DRM) but so far no commercial digital audio broadcasting service has been launched.
In line with the tests, ICASA granted several trial licences for different DSB technologies. The first was granted to the SABC in November 2013 to trial the DAB+ technology. The trial was divided into three phases: network verification tests, audio quality tests and simulated commercial tests. The public broadcaster is using two transmitters, one in Johannesburg and another in Pretoria.
"The overall summary of findings indicated the DAB+ trial achieved a large portion of the total scope of the trial. The DAB+ technology proved to be easy to implement, and that it is power and spectrum efficient," ICASA says of the first phase.
Phase two and three are still in the testing scenario and scenario implementation, and ICASA last year extended this licence for an extra six months from 13 November 2017 to 10 May 2018.
The authority also issued other trial licences to Radio Pulpit in April 2014 to trial Digital Radio Mondiale Thirty (DRM30) technology; and to WECODEC in February 2017 to trial DRM+ technology.