.africa team completes awareness campaign around Africa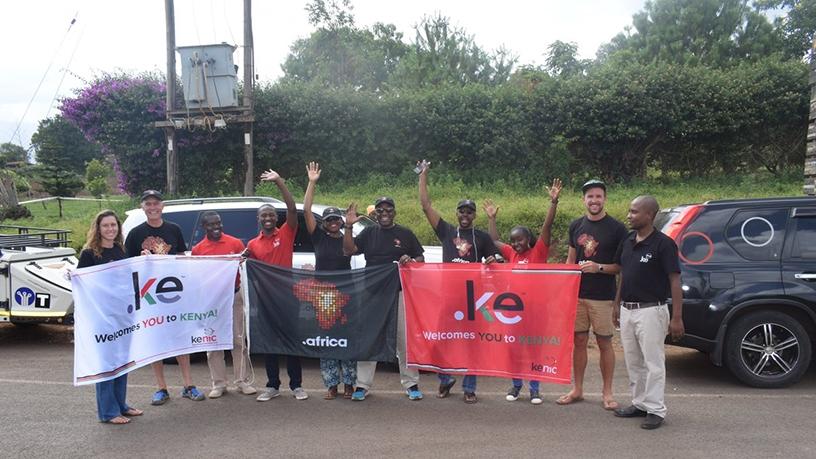 The expedition team that embarked on a month-long journey through the African Union (AU) states ending with the summit of Mount Kilimanjaro, has returned to SA.
The team, which went on the roadshow to create awareness around .africa geographic Top Level Domain (gTLD) domain's existence, included Idols judge Unathi, Registry Africa CEO Lucky Masilela, experienced mountaineer Deshun Deysel, as well as 12 other colleagues.
Masilela says the trip was indicative of the .africa journey. "It signified an end to unwarranted delay in the delegation of the domain and the denial of African people the right to their own digital identifier," explained Masilela, "Communicating .africa's potential to uplift Africa economically has been a major objective of our pan-African journey, and I believe we achieved this goal," he added.
In 2012, the ZA Central Registry obtained the official endorsement of the African Union Commission, along with the majority of the individual member states of the AU, to lodge an application for the right to administer and manage the .africa TLD.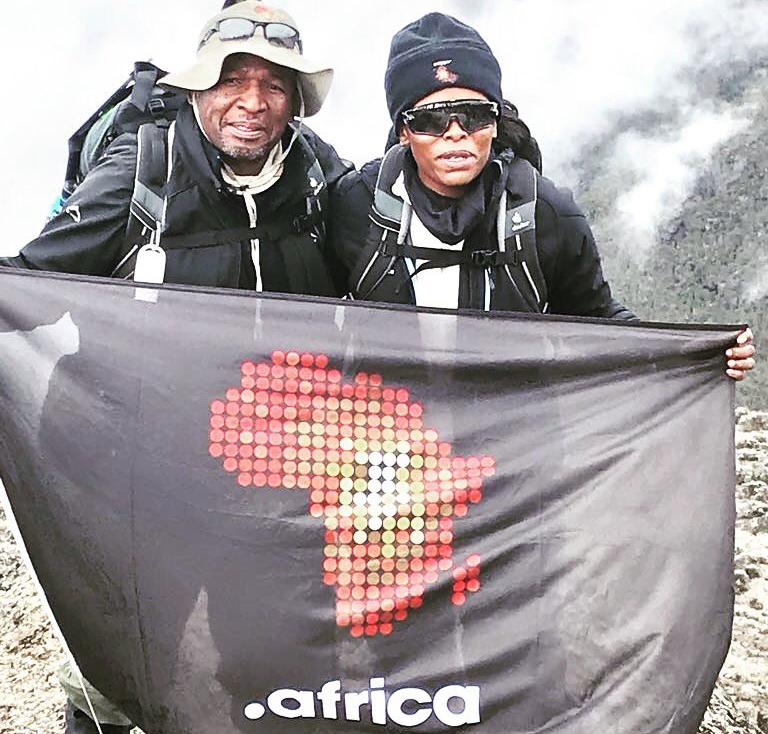 Two years later, in 2014, the Internet Corporation for Names and Numbers granted the contract, appointing ZACR, trading as Registry Africa, as the official operator for .africa TLD for a 10-year period. The .africa gTLD became available to the general public to apply for domain names in July 2017 and to date, more than 12 000 local and international brands have registered .africa domain names.
Masilela explains that throughout the journey, the team met with industry players as well as accredited registrars in various countries. "One of the main concerns that came out of our meetings was that the code top-level domain (ccTLD) anticipated that .africa is a competitor to them. We had to provide clarity that we are in fact a complimentary service that is looking to replace the .com domain in Africa. For instance, in Kenya the .ke domain will remain the primary and as desired the .africa domain will be secondary, as we want to contribute to the growth of ccTLD's in their respective regions. This was our key message going through the SADC countries. Furthermore, we were spreading the message that the ability to register new Internet domains ending in .africa holds huge potential across the continent."
According to Masilela, Registry Africa will now be seeking to formalise deals with the registrars as well as reseller partners through another campaign that is expected to last between 12 to 18 months. "We will be taking advantage of ICT industry events locally to reel in buyers as well as hosting our own events in Tunisia, the Democratic Republic of Congo, Benin and Burundi. The last event will be in Botswana. We will also be expanding into the American market - which is an advanced stage as compared to Africa - as well as the Chinese market."