Digital wallets enable inclusive African financial future
The transformative digital system allows money to flow far more efficiently and safely between all the actors of the economy.
Revenue in the African digital payments market is projected by McKinsey to grow by 20% per year and reach $40 billion by 2025.
This compares favourably to global payments revenue, which is expected to grow at only 7% during the same period. For the continent, digital payments form a stepping stone to providing financial inclusion and revolutionising transactions.
There has long been a need, especially in the burgeoning township economy in South Africa − which constitutes 17% of the country's total employment − to overcome the friction typically associated with using cash.
Addressing safety concerns of travelling with money and eliminating the inconvenience associated with finding somewhere to withdraw or obtain cash saves time and provides consumers with peace of mind.
Digital wallets also level the economic playing field by removing the need for a physical bank to access financial services and by placing the power of commerce directly into people's hands, increasing the ability to bank the unbanked.
Addressing complexities
When done right, digital wallets are intuitive and universally understandable, not necessarily requiring high degrees of financial literacy.
With simple actions, users can manage their funds, track their spending behaviour, and even potentially secure a loan against their digital spending and savings records. This effectively supplants the need to have a traditional bank account, or to even talk to a branch teller to access financial services.
Of course, there are challenges to overcome, especially in the informal sector, where cash transactions remain particularly entrenched.
South Africa lags behind many other African countries in adopting digital wallets because of the relevant presence of a well-established financial sector, as well as the challenges around the regulatory environment, which creates barriers for non-bank participants.
When done right, digital wallets are intuitive and universally understandable.
Bridging this gap requires robust infrastructure and an easy-to-use digital wallet that can compete with the convenience of cash, along with a supporting regulatory framework.
Going cashless
One of the things encouraging the adoption of digital wallets is building an ecosystem that supports cashless transactions. The virtual cycle centres on sending, storing and spending money digitally to eliminate the need for having cash altogether.
Yet, it is not about replacing one form of payment with another. Instead, it comes down to creating a transformative system that allows money to flow far more efficiently and safely between all the actors of the economy than using physical means.
The spotlight must shift to how providers can build usage and become more relevant for a user base that has a propensity to withdraw the majority of their deposits into cash, as highlighted by FinMark Trust.
It starts by encouraging people to send money digitally between themselves; for example, family members who live in different towns, or workers who want to send money home.
As trust in the technology grows, users start purchasing digital goods, such as airtime and electricity. Eventually, the use case for merchants, especially those in the informal sector, becomes more compelling, as they can accept a new payment method for their services.
For this to work, the digital wallet registration processes must be simplified. In South Africa's case, the requirement for digital wallet registration is more complex than in other African countries.
Streamlining this process while ensuring compliance with regulatory requirements is paramount to improving adoption rates.
Engendering trust
Trust, in turn, is significantly dependent on the security of the technology. Ensuring the safety of customers' funds requires service providers to dedicate time and resources to ensure reconciliations happen effectively and smoothly.
Take Kenya as an example. In that country, merchants and customers have embraced living in a digital ecosystem. This has seen the Kenyan market unlocking significant benefits and efficiencies for all involved.
Research shows that 56% of Kenyan businesses prefer digital wallets, compared to Nigeria (14%) and South Africa (7%). The same study highlighted digital payments in Kenya centred on food, entertainment, agriculture, transport and professional services.
In Africa, digital wallets are no longer a nice-to-have. These payment solutions represent a catalyst for financial inclusion and offer deep benefits to customers. Through digitisation, customers can benefit from their money in multiple ways, enabling them to become not only recipients but also senders of remittances, and leveraging their transaction history for credit products.
By removing friction from the financial process, productivity is increased, with the ripple effects felt throughout a country's economy. But to truly see this digital revolution take hold, all stakeholders in the financial ecosystem need to actively participate and promote the use of digital wallets.
As has been evidenced, statistics show digital payments are growing in acceptance. But for a wallet to become trusted and gain traction, it must create value.
From a service provider perspective, it is about being committed to making digital wallets more than just a transaction tool. Rather, it needs to be a vehicle for change, driving economic inclusion and transforming Africa's financial landscape.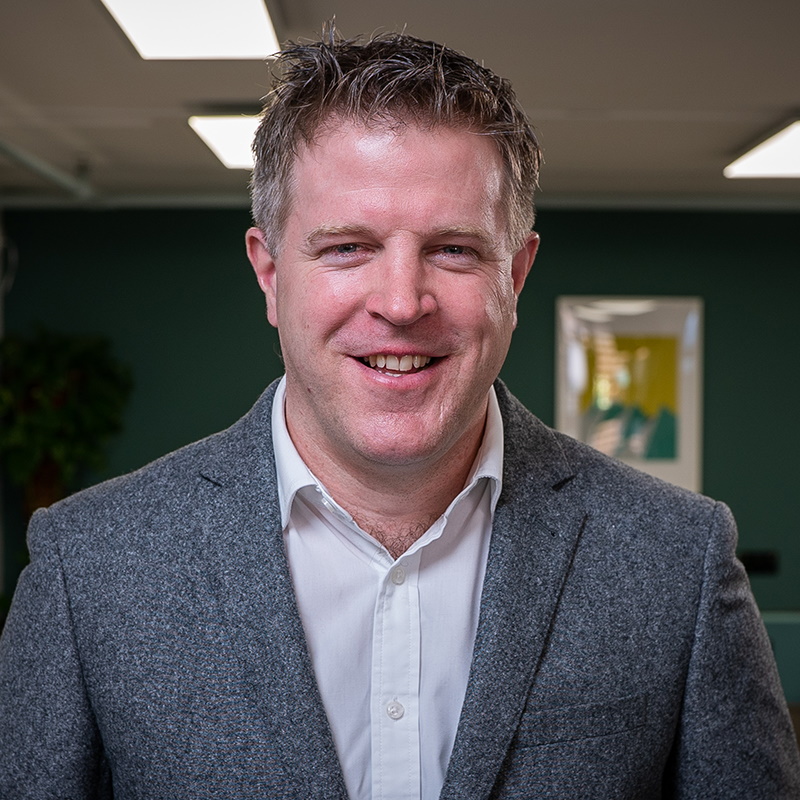 Group CEO, Mukuru.


Mukuru is one of the largest money transfer providers in Africa and a next-generation fintech platform that offers affordable and reliable financial services to the emerging consumer.

Under Jury's guidance, Mukuru has grown its customer base to over 13 million across Africa, Asia and Europe, and has accelerated the rollout of its business to over 50 countries and 300+ remittance corridors. This includes the launch of Mukuru Pay and an enterprise payment platform enabling businesses to pay their staff and aid organisations to make bulk payments to beneficiaries.

Prior to joining Mukuru in 2017, Jury worked at Edcon as chief executive of its specialty stores division. His formative working years were spent in consulting. He holds an MBA from the University of Oxford, and a Bachelor of Business Science degree from the University of Cape Town.