Ocular Technologies transforms, stays on the cutting edge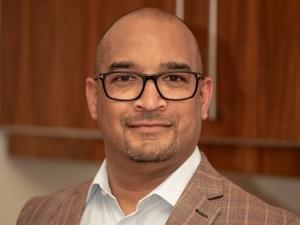 Specialist customer engagement and digital experience solutions provider Ocular Technologies is currently undergoing a transformation, announcing the departure of chief operation officer (COO), Ebrahim Dinat, as well as a broadening of its existing solution offering.
CEO and founder of the company Pommie Lutchman remains majority shareholder of the company, and will continue to steer the organisation forward. Dinat, who joined the business as sales and marketing director in 2004, will be pursuing other opportunities.
"We wish Ebrahim every success moving forward, and thank him for the role he has played in building Ocular into the business it is today," says Lutchman.
Established in 2003, Ocular Technologies has matured from a small, contact centre-focused business to a 28-person strong, dynamic organisation, boasting a broad range of skills and expertise encompassing emerging technologies that enhance customer experience and deliver consistent ROI.
"Over the past 15 years, Ocular has built a solid reputation as the preferred partner for large-scale corporates, SMEs and government affiliates alike. Our offering over this time has expanded to include contact centre interaction management and optimisation platforms, collaboration software deployments, social media monitoring and tracking, and cloud-based services and solutions," Lutchman explains.
"However, the contact centre as we've known it has undergone massive change in recent years, and this is set to continue. Consider Google's recent announcement on its development of an artificial intelligence (AI) customer service agent, called Contact Centre AI, which can act as the first human-sounding voice a caller interacts with over the phone. The sector is now moving swiftly towards greater automation and self-service, with speech recognition technologies, conversational user interfaces, natural language processing, bots and virtual assistants all coming to the fore.
"We are pleased to announce that Ocular once again remains at the forefront of the industry, with the expansion of our services to include solutions that reach beyond traditional contact centre offerings," he states. "We've placed a strong focus on delivering customer experience (CX), critical in helping businesses today to attain higher marketing ROI and longer customer retention, and will be announcing new additions to our offering in due course."
For more information on Ocular Technologies, please visit www.ocu.cx.