EU hits Google with record anti-trust fine
The $5.06 billion fine imposed by the European Union could loosen Google's grip on mobile phones, its biggest growth engine.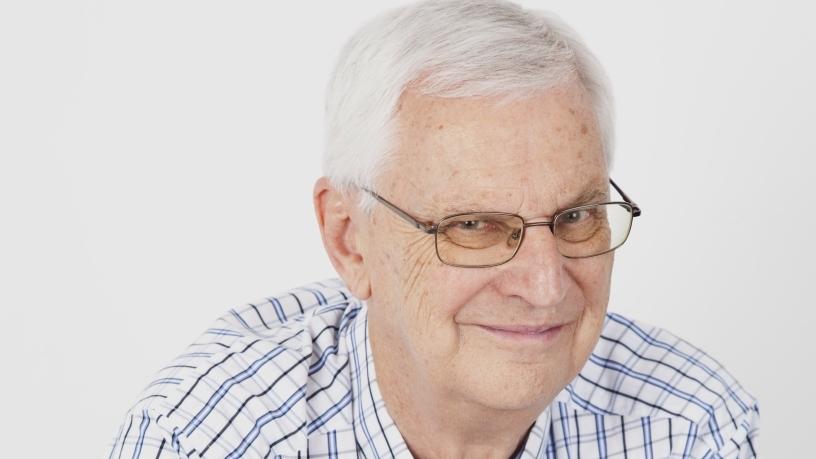 The EU fine on Google dominated the international ICT market last week. At home, it was another quiet week.
Key local news
* A full-year loss from PBT Group; revenue also down.
* Datatec's global specialist consulting and research firm Analysys Mason acquired US-based AMI-Partners, an SME ICT-focused global research and consulting firm that specialises in go-to-market opportunity assessment, tracking buying behaviour, customer segmentation, channel partner ecosystem dynamics and sales enablement enhanced with predictive analytics.
* Monaco Telecom bought MTN Cyprus for EUR260 million.
* The paper, packaging and graphic solutions provider Antalis SA has announced the company will become SA's leading black-empowered company in its industry, on completion of a 100% local buyout of shares currently owned by Antalis International.
* The appointment of Stephen van Coller as CEO of EOH Holdings.
* The death of Jere Brown, a former CEO of Dimension Data.
Key African news
* The Pan-African telecommunications company Liquid Telecom is in an ambitious venture to build a fibre network from Cape to Cairo. In this regard, Liquid Telecom and Telecom Egypt, Egypt's integrated telecoms operator, have signed a memorandum of understanding that will enable Liquid to complete Africa's terrestrial fibre network, stretching all the way from Cape Town to Cairo.
* Alphabet's Loon will deploy its system of balloons to beam high-speed Internet access, with Telkom Kenya, from next year, to cover rural and suburban populations, marking its first commercial deal in Africa.
* The UAE Exchange, a leading global money transfer, foreign exchange and payment solutions brand, has rebranded its Africa operations as 'Unimoni'.
* Tunisie Telecom has entered a new partnership with Vodafone through which it will gain strategic and operational support in the areas of technology, purchasing and services to businesses and individuals.
* The appointments of Clayton Naidoo as Cisco's GM for Sub-Saharan Africa; Richard Peasey as Marval Africa's managing executive; and Ibrahim Youssry as Microsoft's regional GM of the software company's newly created MEA Multi Country Cluster.
Key international news
* Singtel's subsidiary Amobee acquired certain assets of US-based software firm Videology for $101 million.
* CDK Global bought ELEAD1ONE, a provider of automotive customer relationship management software and call centre solutions that enables seamless interaction between sales, service and marketing operations to provide dealers with a best-in-class customer acquisition and retention platform.
* Ebix purchased India-based Indus Software Technologies, a global provider of enterprise lending software solutions to financial institutions, captive auto finance and telecoms companies.
* Equifax acquired DataX, a leading specialty finance credit reporting agency and alternative data provider to lenders nationwide.
* Faro bought Italy-based Open Technologies, a firm that offers a rich portfolio of compact, 3D structured light scanning solutions.
* iQiyi purchased Chengdu Skymoons Digital Entertainment, mobile games developer and publisher.
* KKR, an investment firm, acquired RBmedia, a major producer of digital audiobooks and spoken content.
Comcast has dropped its bid for 21st Century Fox's assets.
* Netskope bought Sift Security, a pioneer in next-generation cloud infrastructure security.
* Okta purchased ScaleFT, the Zero Trust security company, which provides access solutions for the modern workforce.
* Perficient acquired Stone Temple Consulting Corporation, a digital marketing agency.
* Salesforce bought Datorama, an Israeli cloud-based artificial intelligence marketing platform.
* Telia purchased TDC's Norway business for $2.6 billion.
* Ultimate Software acquired PeopleDoc, the provider of an end-to-end HR service delivery platform, for $300 million.
* Wipro bought US-based Alight Solutions' India operations for $117 million.
* Xilinx purchased DeePhi Technology, a Beijing-based AI chip start-up specialising in deep compression, pruning and system-level optimisation for neural networks.
* Alibaba Group invested in China's Focus Media Information Technology, in order to tap into the digital marketing sector.
* KKR made a $400 million investment in AppLovin, after the US mobile marketing firm was forced by Washington to scrap a deal to be acquired by a Chinese buyout firm.
* SoftBank's Vision Fund made a $1 billion investment in SenseTime Group, a Chinese facial recognition technology developer.
* IBM has asked a US jury to award it $167 million in a lawsuit accusing Groupon of using patented technology without authorisation.
* EU anti-trust regulators have charged Qualcomm with a new violation in a case where the US chipmaker has been accused of selling chipsets below cost to drive out Nvidia unit and British phone software maker Icera.
* The European Union has hit Google with a record anti-trust fine of $5.06 billion regarding its Android mobile operating system, a decision that could loosen the company's grip on its biggest growth engine: mobile phones.
* Russian mobile phone operator MegaFon is to delist from the London Stock Exchange and cease to be a public company.
* Comcast has dropped its bid for 21st Century Fox's assets.
* Facebook has suspended data start-up Crimson Hexagon over concerns about how the company used public Facebook data.
* Excellent quarterly results from Ubisoft (revenue only).
* Very good quarterly figures from ASML, Crown Castle International, Mellanox Technologies (back in the black) and Netflix.
* Good quarterly numbers from Computer Task Group, Limelight Networks (back in the black), Microsoft and WNS Holdings.
* Satisfactory quarterly results from Aehr Test Systems (back in the black), Alliance Data Systems, eBay, IBM, Omnicom Group, Plexus, PTC (back in the black), Rogers Communications, SAP, Snap-On, Tessco, TIM Participacoes SA, TSMC and Wipro.
* Mixed quarterly figures from America Movil, with revenue up but net income down; and from Software AG and Skyworks Solutions, with revenue down but net income up.
* Quarterly losses from Adtran, Black Box, Datawatch, Ericsson and Reliance Communications.
* The appointments of Rich Templeton as president and CEO of Texas Instruments (continues as chairman as well); and Yiming Zhu as CEO of Innotron Memory.
* The resignations of Brian Crutcher, CEO of Texas Instruments; and Yiming Zhu, CEO of GigaDevice Semiconductor.
* The departure of Marwan Fawaz, CEO of Nest Labs (part of Alphabet).
* A planned IPO in Hong Kong from China Tower, the world's biggest operator of mobile phone network masts.
* An IPO filing for Nasdaq from Pinduoduo, a Chinese online group discounter backed by Tencent Holdings.
Research results and predictions
Worldwide:
* The market for NFC-ready POS terminals continued to show strong momentum in 2017, with annual shipments reaching an estimated 24.7 million units worldwide, according to Berg Insight.
* In 2018, global server shipments will grow 8.5% to reach 13.73 million units, according to Digitimes Research. It estimates server shipments worldwide will grow at a CAGR of 6.5% during the period 2017-2022, with growth mainly driven by large-scale data centres and the China market.
* Adoption of supply chain management software accelerated significantly in 2017, with total worldwide market revenue growing 13.9% to reach a total of $12.2 billion in 2017, according to Gartner.
* Despite 95% of CIOs expecting cyber threats to increase over the next three years, only 65% of their organisations currently have a cyber security expert, according to Gartner.
* Worldwide spending on robotics and drones solutions will reach $201.3 billion in 2022 and achieve a CAGR of 19.6% over the 2017-2022 forecast period, according to IDC. Robotics and drone spending is expected to be $95.9 billion in 2018.
* Worldwide spending on blockchain solutions is forecast to reach $11.7 billion in 2022, according to IDC. Worldwide blockchain spending is expected to be $1.5 billion in 2018, double the amount spent in 2017.
Stock market changes
* JSE All share index: Up 1.1%
* FTSE100: Up 0.2%
* DAX: Up 0.2%
* NYSE (Dow): Up 0.2%
* S&P 500: Flat (marginally up)
* Nasdaq: Down 0.1%
* Nikkei225: Up 0.4%
* Hang Seng: Down 1.1%
* Shanghai: Down 0.1%
Look out for
International:
* Further developments regarding Google and the EU.
Africa:
* MTN selling its Liberian interests and maybe some other smaller African operations.
South Africa:
* Developments regarding government and the local broadband situation.
Final word
Venture capital funding for Internet of things (IOT) start-ups reached $1.46 billion last year, according to Crunchbase, marking an all-time high and a 42% increase from 2016. Some of these IOT start-ups have shown a particular interest in using channel partners as part of their go-to-market efforts.
With international IOT spending set to reach $772.5 billion this year, according to IDC, these start-ups present new opportunities for systems integrators, MSPs and other solution providers that want to carve out their own space in IOT.
Here are CRN's picks for the top 10 channel-friendly IOT start-ups in 2018.
* Armis provides an agentless IOT security platform that helps enterprises gain visibility and take control of the increasing number of unmanaged devices coming into business environments.
* Ayla Networks provides an enterprise software platform that helps accelerate the commercialisation of connected products.
* Axonize (Germany) is a start-up founded by back-end server experts and which bills itself as "the only IOT platform built for system integrators".
* Claroty, an IOT security start-up that provides threat detection and monitoring software for industrial control networks.
* FogHorn, an industrial IOT start-up that counts several big industrial and tech names as investors, including Intel, Bosch, Dell and General Electric.
* Helium, backed by Google Ventures and Salesforce CEO Marc Benioff, which is planning to use its own crypto-currency to incentivise the buildout of low-power, global IOT networks.
* MachineMetrics is an industrial IOT start-up that provides real-time analytics software for small to midsize manufacturers.
* Particle, which provides an IOT hardware, software and connectivity platform that it says is the most widely used in the industry, with developers across 8 500 companies using it to build products.
* Rigado, a provider of commercial IOT edge as a service solutions for asset tracking, smart lighting, and sensing and monitoring.
* SecuriThings, an Israeli start-up that provides security software for networks that consist of large numbers of connected devices.