ISACA SA elects new board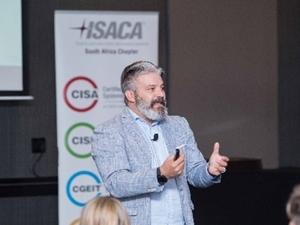 ISACA South Africa held its Annual General Meeting on 20 April 2018 at Maslow Hotel in Sandton, Johannesburg. The atmosphere was filled with the excitement of a newly elected board. The organisation's leadership expressed their gratitude to the outgoing Board of Directors and acknowledged their contributions to ISACA South Africa.
The highlights included the keynote address by Ryan Hogarth, the treasury report by Francois le Roux, outgoing ISACA South Africa President Tichaona Zororo's presentation, and the inauguration of the new Board of Directors for the 2018-2020 term.
Renowned social business strategist, Hogarth's presentation: "We are not robots" was engaging and powerful. It sparked food for thought on digital disruption and the role it plays in both our professional and personal realms.
The chapter's treasurer shared the annual financial statement with the members and provided an explanation on the key financial movements and the assumptions used in the preparation of the 2018 budget. Based on the majority vote, the 2018 budget was approved.
During the president's report, Zororo shared the strategic targets for the chapter and the various initiatives in place to help the chapter achieve these targets. A special mention was given to the effort involved in formalising the chapter governance as it grows into a larger organisation. Through its various initiatives, the chapter has improved its visibility in the IT industry, moving away from the misnomer that ISACA is an audit-focused organisation. The chapter will continue to grow and collaborate with key role-players in industry.
Zororo, in his final presentation as the outgoing president, shared his inspirational journey with ISACA and the role the organisation has played in helping him achieve his goals. The general response from the crowd created a sense of motivation. His key role to grow the ISACA South Africa Chapter was acknowledged and he will continue to advise the new Board of Directors in his role as past president, as the chapter grows, innovates and transforms.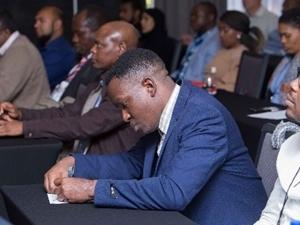 The chapter's secretary, Tshitego Moses Segaetsho, acknowledged the outgoing Board of Directors and thanked them for their contribution. The newly elected Board of Directors for the 2018-2020 term was announced, with the incoming President Arlene-Lynn Volmink rendering a moving speech that reiterated ISACA's commitment to its members. The newly elected president closed the meeting by thanking the members for their continued support.
Come visit ISACA South Africa at the 2018 ITWeb Security Summit. We look forward to meeting you there.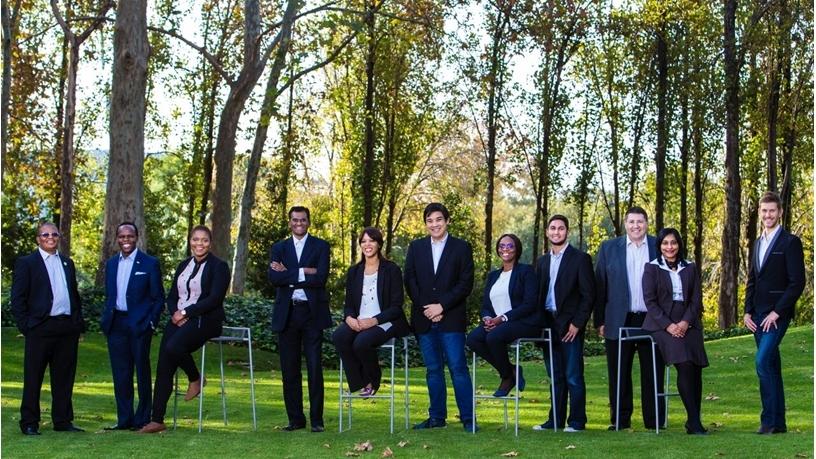 Contact ISACA South Africa:
E-mail: admin@isaca.org.za
Web site: www.isaca.org/south-africa
Phone: (+27) 10 140 6577
Participate in the ISACA Knowledge Centre: www.isaca.org/knowledge-center
Follow ISACA South Africa on Twitter: https://twitter.com/ISACAZA
Join ISACA South Africa on LinkedIn: www.linkedin.com/company/isaca-south-africa
Like ISACA South Africa on Facebook: www.facebook.com/ISACAZA
Follow ISACA South Africa on Instagram: ISACA SA Chapter
Subscribe to the ISACA South Africa YouTube Channel:
https://www.youtube.com/channel/UChmcznsOR-YecfPrPXZ5csQ