Liberty readies for insurance chatbot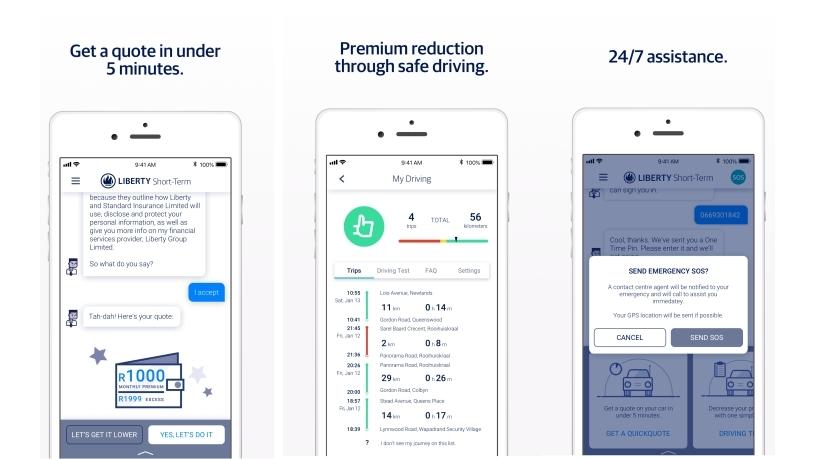 Liberty is developing a chatbot-driven short-term insurance service that will go to market later in the year.
The company revealed this news at a media roundtable event in Johannesburg this morning, as part of a showcase of the tech-driven products that its short-term insurance business is currently working on.
Although there is no exact date when the chatbot will go live, a beta version that offers vehicle insurance is currently available.
Liberty says it expects to rollout a fully comprehensive insurance proposition that sells home, content, as well cellphone insurance in the third or fourth quarter of this year.
Marty Epstein, CEO of Liberty Short-term Insurance, expressed that introducing a chatbot is part of a transformational process of the insurance business.
According to him, following a two-year research process his company decided to bring to market a product that takes away the hassle of doing insurance quotes and claims.
Based on their research customers want good value for money, easy insurance service processes, more transparency around the claims process, as well clear and simple policy documents that state exactly what they are is buying, he continued.
To get a quote from an insurance company via the call centre can take anything from 30 to 45 minutes. I feel we've hit the nail on the head with this product, said Epstein.

"With our product we are introducing the chatbot. We've developed the chatbot to allow us to communicate with customers on the channels they prefer. Rather than forcing customers to download an app in order to engage with us, we asked how to get to the customer where they want to be.
"Customers want to be on WhatsApp, so our chatbot is going to be on WhatsApp when that becomes available later this year. Our chatbot is available on Facebook Messenger and we've also developed it on a Web site."
Head of the centre of excellence at Liberty Short-term Insurance, Deepesh Thomas, said the chatbot is built in the cloud to allow them to make changes as they want to.

Thomas noted that the reason the company decided to build a chatbot is that it can be built once and replicated across multiple channels like Facebook Messsenger, LinkedIn and WhatsApp as soon as that is allowed.
A chatbot allows for much more flexibility in terms of how customers engage with Liberty, he said. "We don't want to tell our customers to call an 086 number at this time of the day. They must access us whenever they want. A chatbot is available 24 hours a day and customers can resume their insurance claim process at any point."
We've also built a user-friendly call centre that is plugged into our chatbot, added Thomas. "If someone goes to the bot and gets stuck they can easily click on a button that advises them to chat to a person. This is live chat to a call centre agent."

Epstein also pointed out that the quote experience is the most frustrating time for customers. However, using the chatbot Liberty promises to drastically reduce the time it takes to receive an insurance quote.
"Our quote experience is to get you a quote in five minutes and to buy a policy in eight minutes. Imagine how much time you will save with only five minutes? It's also not only five minutes non-stop, but with the chatbot technology you can start and stop engagement as you like.
"We are also building in reminders on claims, so we'll be giving customers daily updates on claim status.
"The chatbot language is fun and interesting to keep you engaged in order to make it a nice experience. It also explains the questions that are being asked in a way that is in human-speak," he concluded.