'AI is coming, and it'll favour the prepared'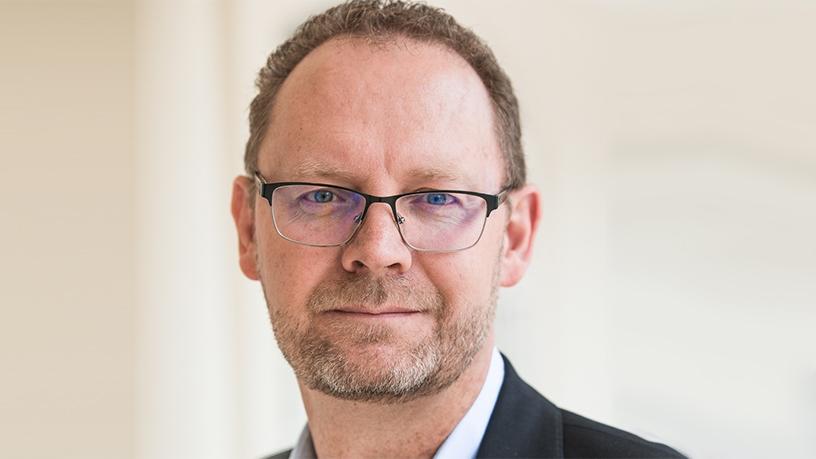 Customer experience is going to change a great deal in the next three to five years. There's a shift into a new era in CX and new key trends must be considered by organisations for the success of their future CX strategy.
So says Deon Scheepers, senior manager Strategic Business and Solutions Consulting: Africa, Genesys. "The first of these trends is AI, which is on every organisation's CX agenda. It has evolved to the point where it can make operations more efficient by automating repetitive tasks, delivering differentiated customer experiences through human-like dialogue and uncovering new revenue streams by analysing patterns in large data sets to reveal new products or services."
Whether you are ready or not, AI is coming, and it's going to favour the prepared."
Analytics
In addition, he says predictive and prescriptive analytics are both forecast to reach mainstream in the future. Prescriptive analytics is characterised by the ability to provide the optimal way of handling a future situation. Predictive analytics is the practice of extracting information from existing data sets in order to determine patterns and predict future outcomes and trends.
He says customer journey analytics will become the competitive differentiator for the future of customer experience, requiring organisations to leverage new types of analysis and data analytics.
These will provide customer-centric, contextualised and prescriptive experiences, where the customer can be nudged along the optimal journey. Attended and unattended bots can support business processes in proactive or reactive modes.
In reactive mode, an autonomous or unattended bot or army of bots can wait for an interaction trigger, when they can take over the completion of a human task based on predefined patterns. In other cases, a proactive, attended bot can listen to the human interaction and give the agent recommended actions, driven by a knowledge base of best practices.
"Intelligent assistants or chatbots are perhaps the most relevant implementation of AI in the self-service world, which combine natural language understanding with structured dialogues to mimic live agents or business processes," he explains.
Asynchronous messaging and over-the-top app adoption has also skyrocketed, says Scheepers. "This represents a new way to for customers and brands to communicate. Companies want to enable asynchronous conversations through their own apps, Facebook Messenger, WeChat, WhatsApp, LINE, and suchlike."
By 2019, Gartner predicts that requests for customer support through consumer mobile messaging apps will exceed requests through traditional social media, he says.
IOT, cloud
Another prediction by Gartner, says Scheepers, is that by 2018, 5% of customer service cases will be initiated by Internet-connected devices. The installed base of Internet of things devices, excluding PCs, tablets and smartphones, will grow to 26 billion units in 2020.
In terms of cloud, he says organisations that move to the cloud are more agile, able to rapidly adjust customer journeys, and have access to more extensive analytical capabilities.
"They are driven by the desire for faster time to value and opex instead of capex. In fact, 56% of all CRM deployments are cloud. Hybrid cloud will remain the primary adoption model until 2020 for large organisations, until ultimately those base applications need to be upgraded and companies will look to go fully cloud."
Augmented experiences
Augmented reality (AR) and virtual reality (VR) will also deliver incredible augmented customer experiences and bring data to life in front of our customers, with beautiful data visualisations. The AR/VR products and services market is expected to grow from $11.4 billion in 2017 to nearly $215 billion in 2021.
Scheepers says this is significant because it means in 2018 onwards user adoption and awareness will increase rapidly. In addition, investment in building better AR and VR technologies such as smart glasses, AR mapping and navigation will drive quicker and bigger adoption AND support better, more immersive customer experiences and more companies will start to use AR (especially) and VR for sales, marketing and service: a new contact channel.