What's next in Mteto Nyati's Altron recovery drive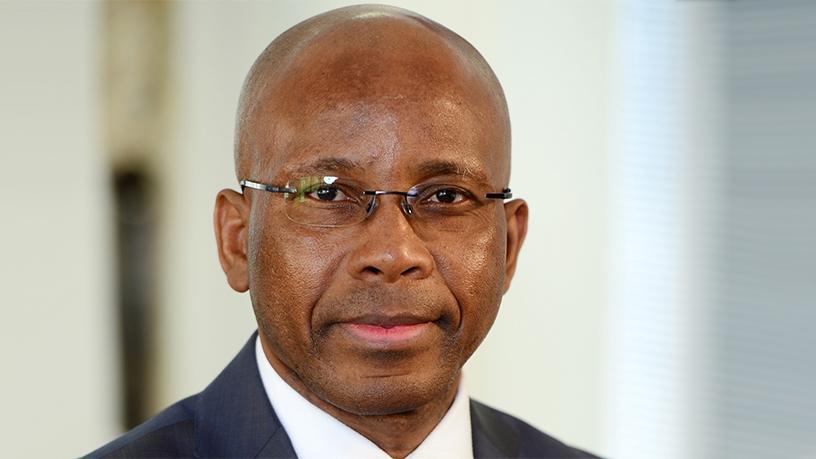 When Mteto Nyati stepped down as MTN South Africa CEO to join the then loss-making Altron as CEO, to many, it seemed like a no-brainer.
Nyati took the leadership role at Altron in April 2017. He is pushing forward with plans to revitalise the company after a number of challenging financial years, including a loss of over R1 billion in total revenue for the year ended 29 February 2016.
Previous to Nyati's tenure, Altron was a family-controlled business before 83-year-old Bill Venter stepped down as chairman of the company he founded more than 50 years ago and his son Robbie departed as CEO. The move marked a new chapter in the firm's history.
Altron's subsidiaries include Bytes Technology Group, Altech Netstar and CBI Telecom.
Yesterday, the JSE-listed Altron released its unaudited consolidated interim results for the six months ended 31 August. It saw earnings before interest, tax, depreciation and amortisation increase by 16% and revenue by 44%.
Also of note in these financial results is the fact that under Nyati's charge, Altron reduced its debt levels and completed the divestment of non-core assets. Additionally, Altron started paying a dividend to shareholders, something they had last enjoyed in 2016.
Biggest contributions
In an interview with ITWeb at the JSE yesterday, Nyati said: "When I was appointed, Altron was making losses and the biggest driver of these losses were the operations that were non-core. One of my biggest contributions is we have finally been able to sell those businesses to limit the losses.
"The other very important part is we are seeing this business growing into the future in an economy that is challenged. This is largely because of the strategy that we have come up with which we call the 'One Altron' strategy which is anchored on organic growth, partnerships and selected acquisitions."
Moving forward, Nyati said Altron is looking to further expand its footprint globally, the next destination being Malaysia.
He noted Netstar is one of the strategic business units. "The thing that I have noticed, having been here for 18 months, is the quality and technical capabilities of Netstar's products and services. What we have not been great at is communicating this to our customers and to find partners that are willing to use these products and services in other geographies."
Over the last six months, he said, the focus has been largely to develop a channel ready for the Netstar business to help Altron move into other territories.
"Recently, we have been to the UK to look at how we can partner in that country. We were also in Germany exploring partnerships there, and we have recently signed a partnership deal in India."
This week, Netstar signed a joint venture deal with international company C Ahead Technologies to offer insurance and fleet telematics in India.
There is also a strong possibility of another partnership that will be signed in Malaysia, said Nyati.
"What attracts people the most is how advanced our technology is, and we can truly attribute this to both to our people locally, that are developing these products, and also the acquisitions that we made in Australia which helped us to move into fleet management and telematics."
As part of its strategy to strengthen its position in international markets, in July last year, Altron announced its wholly-owned subsidiary, Altech Netstar, had acquired 100% of the shareholding of Fleet Logistics, an Australian fleet management business based in New South Wales, Australia.
"That intellectual property has positioned Netstar very well as a company."
Altron is also looking to strengthen its "Rest of Africa" business, Nyati said. "We are currently operating in a number of territories but we need to strengthen our offerings in each of these countries.
"If you look back six months ago, you will find we were selling one or two products in those countries but now you will find that we are trying to represent the full breadth of Altron's products in those geographies.
"If you unpack our numbers, the Rest of Africa business contributed significantly to our growth, growing both the bottom line and the top line around 40% year-on-year. I know for sure that this is starting from a relatively low base but that, to us, it's very comforting."
New brand
In August, Altron introduced a new brand looking to bring all units under a single identity, "making it easy for customers to do business with the company".
This is one of the initiatives Nyati has implemented in order to turn around its fortunes.
"For us, what was most important was 'how will our own employees respond to this [new brand]?' Ultimately, our employees are our ambassadors. We have seen that they have quickly embraced our new identity.
"We have also managed to reduce the confusion to our customers. Our customers now associate our various business units to Altron instead of the complexity we used to have."
According to Nyati, Altron spent about R22 million on the rebranding exercise.
When Nyati joined Altron, one of his strategies was to dispose of non-core assets and focus on core operations that are turning a profit.
"There were two key remaining assets that we had. These were Powertech Transformers, which we concluded, and Altech UEC, which we sold to Chinese-based Skyworth. This deal is now going through the Competition Commission and we believe that by the end of November, this transaction will be concluded.
"We are very excited about closing those two deals and also getting a home for our employees because now they are part of bigger global companies."
However, one asset Altron is finding difficult to dispose of is CBI Telecom, Nyati said. "We continue to have some challenges around CBI largely because of its heavy dependence on Telkom as one of its key customers which has negatively impacted the outlook of that business and made the potential buyers feel not so sure.
"With CBI, we are going to go to a controlled option and try to get a buyer through that process."