SAP Next-Gen, SBC AfriTech seek water innovations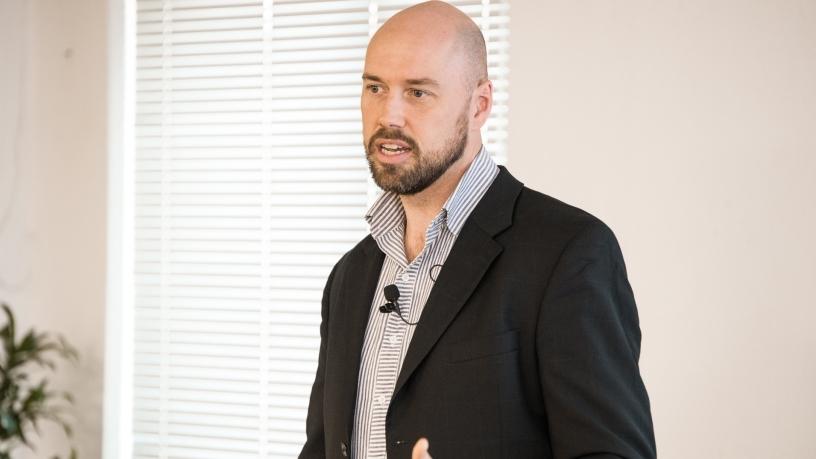 Startupbootcamp (SBC) AfriTech and SAP Next-Gen are collaborating on the Global Water Challenge in a bid to find innovative solutions aligned with the Global Water Initiative.
The Global Water Initiative is a global organisation that works to improve water management policies, research, investment and knowledge resources for sustainable agricultural production and improved food security.
The Epic Groundwater Challenge will see tech start-ups work with innovative corporates to rapidly scale solutions to water resource management challenges between October 2018 and January 2019.
According to the United Nations, 21 of the world's 37 largest aquifers are in decline, with 13 of these aquifers in critical stress. Furthermore, there is a projected 40% gap between demand and supply of freshwater resources by 2030.
In SA alone, it is estimated that at least 70% of the 250 million people depend on groundwater as their primary source of water.
Says Philip Kiracofe, CEO and co-founder of Startupbootcamp AfriTech: "Water resource management is a critical challenge of our time, and we believe start-ups can play a key role in developing disruptive solutions.
"Focusing on water management, waste water treatment, water conservation, water quality, water supply, smart water use and sustainable development, we are looking at developing bold new solutions aligned with UN Sustainable Development Goal 6."
Ann Rosenberg, senior vice-president and global head of SAP Next-Gen, adds the start-up challenge is seeking solutions that define innovation with purpose.
"Innovation 3.0 is the new frontier for accelerating solutions to the UN Global Goals. Our partnership with SBC AfriTech in support of the Global Water Initiative is an example of how crowdsourcing the embedded knowledge of a global community of start-ups, accelerators, corporates, purpose-driven institutions, academia and citizens can result in rapidly uncovering new solutions to address the UN Global Goals."
Rosenburg says in this challenge, start-ups are asked to develop inventions that include devices, techniques and/or services to detect and monitor new and existing groundwater sources and measure consumption, fresh approaches to improve efficiencies for formal and informal irrigation, predictive modelling for future groundwater usage, devices to monitor groundwater levels to estimate the recharge rate, as well as determine direction and gradient of flow, and understand and manage aquifer systems.
Applications close on 9 September. Start-ups that are selected will participate in a tailored programme with supporting corporates on launching scalable and sustainable solutions. This will include master classes, mentoring and opportunities to run lean pilot engagements with sponsoring corporations.