Adlink, FFG partner on new robot operating system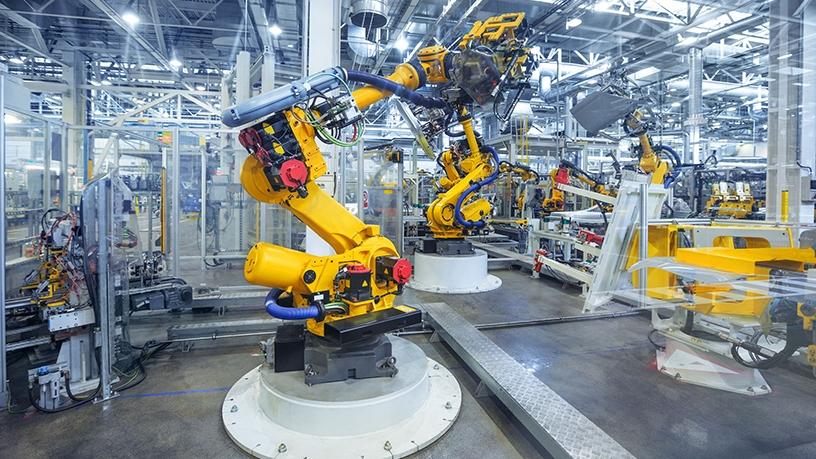 Edge computing company Adlink Technology has partnered with machinery and equipment manufacturer Fair Friend Group (FFG) to develop the new Robot Operating System 2 (ROS2) toward converged 5G for the Factories of the Future project. The Robot Operating System is a set of software libraries and tools that help build robot applications.
Factories of the Future is a EUR1.15 billion public-private partnership funded by the European Union for advanced manufacturing research and innovation.
The partnership integrates wireless 5G network technologies with ROS2 platforms to provide system architecture enabling real-time control and reliable communication.
Industry 4.0
According to Adlink, with Industry 4.0 implementation growing, smart manufacturing has advanced to a high level of automation. Manufacturing using autonomous mobile robots and collaborative robots is becoming standard, and resulting in increased demands on network systems and interface standards for communication between machines.
5G-enabled industrial wireless communication has the ability to support a wide variety of needs arising from communication between humans, machines, and sensors, with high reliability, low latency, long transmission distance, various application scenarios, and portability for mobile equipment.
ROS2 provides efficient middleware for data exchange and is rapidly becoming the API standard for smart robotics development. Adlink has further developed a uniform data exchange environment for factories using data distribution service (DDS) as a backbone.
Smart robotic
Jim Liu, Adlink's CEO, says by combining 5G network technologies with open source ROS2/DDS platforms, his organisation has crafted a highly competitive manufacturing environment converging IT, OT and CT, to create a smart robotics industry ecosystem.
FFG will build the world's first demo production line for Factories of the Future, implementing fast and reliable ROS2-based data exchange, adds Liu.
Dr Ren Luo, FFG's CTO, says: "Factories of the Future incorporate numerous portable, flexible, interconnected, and dynamically adjustable elements to accommodate customised production with optimal efficiency.
"The integration of 5G communication technologies and ROS2/DDS platforms at this time will realise high-performance implementation."
The demand for highly customised products is growing, and factories require top-speed real-time data transmission across operations lines. Production line architecture has to support flexibility, interconnectivity and adjustability, with a variety of connected elements, machine-based and otherwise. Accordingly, dedicated wireless networking is critical.