Tencent Holdings goes under the knife
In its first restructuring in six years, the company will consolidate three content business units and create a new group for cloud and smart industries.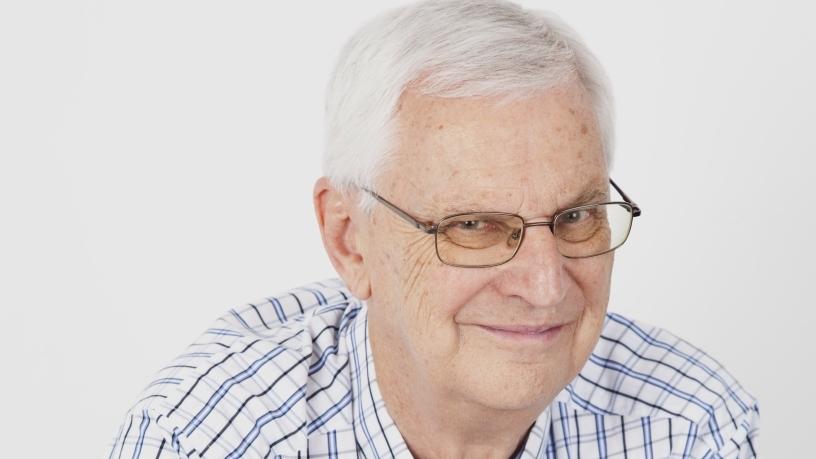 The Cloudera/Hortonworks merger was the major story of the international ICT market last week.
At home, it was another quiet week.
Key local news of the past week
* Mixed year-end figures from Telemasters, with revenue down 5.8% but profit up 24%.
* A full-year loss from EOH, although revenue up 8%.
* A positive trading update from Datatec.
* Alaris acquired mWAVE Industries, a company engaged in the business of designing, developing, manufacturing and distributing various passive RF and microwave antenna solutions and related products around the world.
* Blue Garnet Ventures (BGV), the angel funding arm of Crossfin Technology, invested in Atura, a locally developed virtual assistant for asset managers, insurers and lenders. Atura was developed by Cape Town-based NML, a fintech focused software development company.
* Jasco has voluntarily suspended its securities listed on the JSE.
* A renewed JSE cautionary by Stella Capital Partners.
* A withdrawn JSE cautionary by Alaris Holdings.
Key African news
* Net1 UEPS Technologies and QR-code payments specialist Zapper will launch a new company, called ZappGroup Africa, to white-label and expand Zapper's technology across Africa.
* A new subsea cable linking the remote African islands of Sao Tome and Principe with Equatorial Guinea has been launched.
* The appointment of Andrew Sordam as Oracle's VP for sub-Saharan Africa.
* The departure of Cherian Varghese, Oracle's VP for sub-Saharan Africa.
Key international news
* Bomgar, a global leader in privileged access management (PAM) solutions, today announced it had signed a definitive agreement to acquire BeyondTrust, a global leader in privilege-centric security, from an affiliate of Veritas Capital.
* Capgemini acquired June 21, a consulting firm specialising in digital marketing.
* Computacenter bought FusionStorm, a $600 million powerhouse with a significant hyper-converged, software-defined and cloud consulting business.
* Contegix, a cloud application services provider, purchased Equip, a US-based professional services firm.
* ConvergeOne acquired Advantel Networks, which delivers critical collaboration solutions and services, including security, data centres, storage and virtualisation, unified communications, contact centres, and cloud and managed services to businesses worldwide.
* DXC Technology bought a small design studio and consultancy called argodesign to add to its services portfolio and accelerate digital transformations.
* Emerson Electric purchased General Electric's intelligent platforms business.
* GTT Communications acquired Access Point, a provider of communication services.
* Honeywell bought Transnorm, a warehouse and transportation specialist, for $493 million, thus giving the former's Internet of things automation business a shot in the arm.
* Kaseya, a developer of an IT management platform for managed service providers, purchased Spanning Cloud Apps, a specialist in SaaS-based backup and recovery of Office 365, Google G Suite, and Salesforce data.
* Indonesia's US-listed digital payment and e-commerce platform KinerjaPay, through its subsidiary Kinerja Indonesia, acquired Indonesian-based digital payment company PT Mitra Distribusi Utama.
* Palo Alto Networks bought Redlock, a cloud security start-up, for $173 million.
* Tyler Technologies purchased TradeMaster, commonly known in the industry as MobileEyes, a company that develops software to improve public safety by supporting fire prevention and suppression, emergency response and structural safety. This is the company's fourth acquisition this year.
* Upland Software acquired Rant & Rave, a leading provider of cloud-based customer engagement solutions.
* West bought Ambassador, a marketing start-up.
* Wellington Management, with investments from Baillie Gifford & Co and Adage Capital Management, invested $200 million in Tanium, a cyber security company.
* KKR & Co and Tencent Holdings invested $175 million for a minority stake in the financial technology arm of Philippines' PLDT, a major telco in that country.
* Softbank made a $500 million investment in Grab, the ride-hailing firm.
IBM and Groupon have settled all patent lawsuits between the companies.
The following patent and lawsuit activity:
* IBM and Groupon have settled all patent lawsuits between the companies for approximately $57 million paid to IBM, and agreed on a long-term patent cross-licence agreement between the companies.
* Toshiba and Macronix International have reached an agreement to settle the patent disputes brought by the two companies in Japan and Taiwan.
* Cloudera and Hortonworks have entered into a definitive agreement under which the companies will combine in an all-stock merger of equals. The merger will create the world's leading next-generation data platform and deliver the industry's first enterprise data cloud.
* Tencent Holdings will undergo its first restructuring in six years. It will consolidate three content business units and create a new group for cloud and smart industries.
* Tesla and its CEO Elon Musk have agreed to pay a total of $40 million and make a series of concessions to settle a government lawsuit alleging Musk duped investors with misleading statements about a proposed buyout of the company.
* Satisfactory quarterly results from CSI, LG Electronics and Paychex.
* Mixed quarterly figures from Synnex, with revenue up but net income down.
* The appointments of H Lawrence Culp Jr as CEO of GE; Adam Mosseri as head of Instagram; and Bill Muir as CEO of EFI.
* The resignation of Elon Musk, chairman of Tesla (stays on as CEO).
* The retirement of G Walter ("Wally") Loewenbaum, chairman of 3D Systems.
* The departure of John Flannery, CEO of GE.
* The death of Ron Huddleston, a pioneering former Salesforce and Microsoft channel executive.
* A planned IPO in Taiwan in 2019 from MobiX, which runs the B2B2C online shopping platform pcone.com.tw.
* An IPO filing for Nasdaq from Tencent Music Entertainment Group.
* A satisfactory IPO on the NYSE by Shanghai-based AI-enabled mobile Internet firm CooTek, the developer of mobile devices input software TouchPal.
Research results and predictions
EMEA/Africa:
* In Q218, the EMEA server market reported an on-year increase in vendor revenue of 29% to $4.1 billion, with an on-year decline of 3.7% in units shipped to 515 000, according to IDC.
Worldwide:
* Global shipments of small- to medium-size TFT LCD panels are expected to decline at a CAGR of 3.5% from 2018 to reach 2.02 billion units in 2023, according to Digitimes Research. This is due to the increasing popularity of AMOLED panels and the retirement of older-generation LCD lines by Japan- and Korea-based flat panel makers.
* Worldwide server shipments will grow at a CAGR of 14% in the forecast period 2018 to 2023, according to Digitimes Research. This, as demand from social media, e-commerce and digital enterprise applications continues growing, plus the emerging technologies including artificial intelligence (AI), Internet of things (IOT) and 5G networks.
* Global shipments of large-size LCD panels (nine-inch and above sizes) are expected to grow by a CAGR of 0.2% in terms of unit shipments and 5% in terms of area shipments during the period between 2018 and 2023, according to Digitimes Research.
* Global smartphone shipments are likely to be capped below 1 billion units in 2019 as the emerging 5G-enabled phones have yet to spur replacement demand and the building of a 4G smart feature phone ecosystem has yet to be completed, according to Digitimes Research.
* Global LCD TV shipments are expected to edge up a mere 1.7% on-year to 218 million units in 2019, and continue to grow mildly to 236 million units in 2023, representing a CAGR of 1.6% over the next five years, according to Digitimes Research.
* The worldwide smart home devices market is expected to grow 31% year over year in 2018 to 643.9 million shipments, according to IDC. The entire smart home market, comprising smart speakers, video entertainment products, connected lighting, smart thermostats, and home monitoring/security products, is forecast to be nearly 1.3 billion devices by 2022, with a five-year CAGR of 20.8%.
* Worldwide spending on security-related hardware, software and services is forecast to reach $133.7 billion in 2022, according to IDC. Although spending growth is expected to gradually slow over the 2017-2022 forecast period, the market will still deliver a CAGR of 9.9%. As a result, security spending in 2022 will be 45% greater than the $92.1 billion forecast for 2018.
* The worldwide digital signage market saw shipments of more than 870 000 units in 2Q18, up 15.9% year over year and an increase of 10% compared to the first quarter of 2018, according to IDC.
Stock market changes
* JSE All share index: Down 2.3%
* FTSE100: Down 2.6%
* DAX: Down 1.1%
* NYSE (Dow): Down 0.1% (all-time high reached during the week)
* S&P 500: Down 1%
* Nasdaq: Down 3.2%
* Nikkei225: Down 1.4%
* Hang Seng: Down 4.4%
* Shanghai: No change
Look out for
International:
* A European Union privacy watchdog fining Facebook as much as $1.63 billion for a data breach in which hackers compromised the accounts of over 50 million users.
South Africa:
* Further developments regarding MTN in Nigeria.
Final word
CCS Insight, a research company, has just released its six predictions for the tech industry in 2019 and beyond as part of its annual "Future Lives" publication. The yearly predictions are keenly watched by the telecoms and technology industries as a barometer for how new innovations, from smart clothing to foldable smartphones, could change people's lives. Here are its most eye-catching forecasts:
* At least three countries will ban or restrict forms of semi-autonomous driving by next year, because of concerns about the immaturity of the technology and the potential safety risks.
* At least five major cities will collect waste using autonomous robotic trucks in the coming years. It believes the "utilitarian task" of collecting rubbish is ideally suited to areas where general traffic is restricted, such as central business districts and corporate campuses.
* Folding-screen mobile phones will remain a niche category for a decade, although innovation behind the screen will continue at a furious pace, with cyber security becoming a bigger focus.
* Behavioural biometrics will add extra security to smartphones with the unlocking of a phone using a fingerprint or an iris scan becoming more commonplace. A new layer of security in behavioural biometrics will emerge where the phone can recognise users by the way they type, scroll or talk on the phone.
* Amazon will make another major acquisition by the end of next year, probably a big European retailer.
* Pet trackers will be big business, with the expected launch of a small tracking device that can be attached to a dog or cat collar next year that will be sold at little more than cost.