What's your e-waste game plan?
The rapid digitalisation prompted by COVID-19 sparks renewed concern about the responsible disposal of e-waste and the implementation of a circular economy in IT.
In 2019, a record 53.6 million metric tons of electronic waste (e-waste) was generated, a 21% increase over five years, with Africa accounting for 2.9 metric tons. Of this, only 17.4% was collected and recycled. The United Nations estimates that this unrecycled e-waste is worth at least $62.5 billion.
E-waste also contributes to climate change because the chemicals released when it is burned accumulate in the air, according to the Climate Institute.
These figures are expected to soar as organisations across the public and private sectors accelerate their digitalisation efforts in the wake of the COVID-19 pandemic.
Moving more business processes and interactions online makes sound business sense given fears of contagion, but it will inevitably mean more computing equipment and, ultimately, more e-waste.
The growing volumes of e-waste and its impact on the environment have already prompted global concern. The United Nations 2030 Agenda for Sustainable Development sets a target to "substantially reduce waste generation through prevention, reduction, recycling and reuse".
With 2030 only a short nine years off, and mindful of their reputation in a world increasingly conscious of corporate behaviour, companies are treating the management of their e-waste as a serious issue.
For individual companies, the benefits of a well-communicated e-waste strategy include increased stakeholder and staff engagement, an enhanced reputation, and compliance with existing and future regulations.
Leasing, tracking and monitoring, refurbishing and disposal cover the full IT asset lifecycle.
They are working closely with a new generation of specialist companies to ensure their data is wiped off obsolete equipment in compliance with the Protection of Personal Information Act and to prevent corporate intellectual capital from falling into the wrong hands. At the same time, valuable and reusable components such as gold, silver and rare earths can be harvested for reuse.
Taking the lifecycle approach
So far, so good − but responsible organisations are rapidly waking up to the benefits of a more integrated approach to their growing IT estates. This approach is based on the concept of the circular economy, a new business model that is steadily gaining traction.
The World Economic Forum defines the circular economy as one which promotes the elimination of waste and the continual safe use of natural resources. It estimates that this approach can generate up to $4.5 trillion in economic benefits in the period ending in 2030.
Applying the business logic of the circular economy, organisations are looking at their IT estates from a lifecycle point of view, moving from outright purchase of IT equipment to leasing. Leasing means that expenditure becomes much more predictable and moves from the capital to the operational budget.
The leasing of IT equipment should be complemented by a powerful and robust asset-tracking system that will automate the management of these devices. This makes it easy for CIOs to track not only where assets are but also match user profiles with equipment. Managing the endpoint universe becomes more effective, and costs are reduced.
The third piece of the puzzle is provided by partnering with a refurbisher of IT equipment. This means that when users need an upgrade, their machines are professionally refurbished and can either be used by other users within the same organisation with no need for high-end computers, or supplied to other organisations.
Overall, the life of the equipment is prolonged, thus reducing waste and pressure on the environment, and decreasing costs for users.
Leasing, tracking and monitoring, refurbishing and disposal cover the full IT asset lifecycle. By partnering with an integrated vendor, organisations can align themselves with the principles of the circular economy and experience a wide range of benefits:
Eliminate the capital expenses of buying and refreshing IT equipment by moving to a leasing model that supports predictable operational expenses.
Manage the growing IT estate more effectively using asset-tracking software, allowing CIOs to match IT equipment with user profiles to optimise expenditure.
Prolong the life of IT equipment (and reduce costs) by making use of refurbished machines within the organisation where possible. Unwanted equipment is refurbished and returned to use in other organisations by the refurbishment vendor, thus reducing the amount of e-waste overall.
Dispose of obsolete IT equipment responsibly. This includes ensuring data is wiped in accordance with applicable legislation and corporate requirement, as well as ensuring the economic benefits of reusing rare earths and other components are realised.
Responsible, professional disposal of e-waste is a priority as the 2030 deadline approaches, but those companies that take a more proactive, lifecycle-oriented approach based on the circular economy stand to realise even more benefits, both economic and reputational.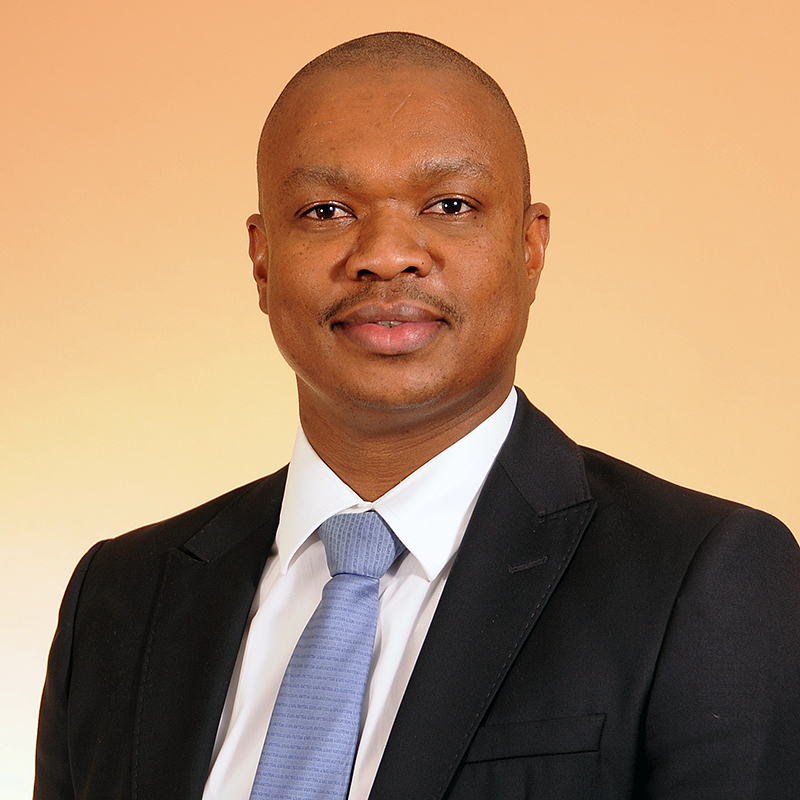 Founding director and shareholder of InnoVent Investment Holdings.
Zakhe Khuzwayo is founding director and shareholder of InnoVent Investment Holdings, the parent company of both InnoVent Rental and Asset Management Solutions, and InnoVent Leasing Limited. He is a Chartered Accountant (SA) with a Bachelor of Commerce Honours degree from the University of Natal. Zakhe completed his professional accounting and auditing articles with PricewaterhouseCoopers, finishing his employment with the company as an audit manager. Zakhe has vast experience in the asset-backed-finance industry and occupies the following board positions: chairman of InnoVent Investment Holdings and InnoVent SPV1, InnoVent Leasing, Innovent Rental and Asset Management Solutions, Tectonic Mining Fund and HPIFS.