Telecoms ministry commits to women empowerment in tech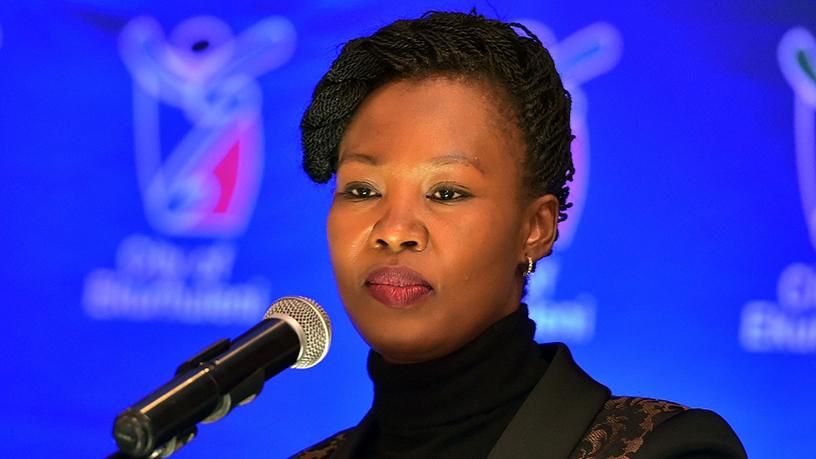 The Department of Telecommunications and Postal Services (DTPS) has entered into a five-year partnership with TechnoGirl Trust to facilitate the entry of young women in the science, technology, engineering and mathematics (STEM) career fields.
Inclusivity and low participation of women in the tech space has long been a challenge locally and abroad. As a result, there has been a push to ensure women are given the necessary tools to exploit the digital economy.
The DTPS and TechnoGirl will coordinate efforts in the area of ICT to promote and enhance the developmental and skills of girl learners from rural and previously disadvantaged communities, and ensure their success as active participants in the economy.
The DTPS will also offer financial assistance to 10 TechnoGirl beneficiaries on an annual basis over the next five years.
According to Stella Ndabeni-Abrahams, DTPS deputy minister, SA's statistics show women only make up 20% of the ICT sector's workforce as opposed to a 56% representation globally.
This is why parties must work together to increase girls' uptake of STEM subjects and further harness their development through mentorship programmes and networking opportunities, highlights Ndabeni-Abrahams.
"The fourth industrial revolution (4IR) is upon us. In this respect, it is imperative that we build an army that will be able to respond to the skills and capabilities required in this digital era.
"During my budget speech earlier this year, I committed that in building this 4IR army, we will train one million young people in various data science skills by the year 2030.
"I have therefore begun an extensive process of engaging various role players to build partnerships and coordinate efforts to ensure we do not only achieve this goal, but exceed it."
As a result of the partnership, the deputy minister will become a TechnoGirl brand ambassador. She will mobilise financial and material support for the implementation of the various components of the programme, such as job shadowing, digital learning and skills development.
Closing the gap
The TechnoGirl Trust has become a key entity in facilitating the entry of women into STEM career fields and breaking down gender stereotypes. It is a flagship programme of the Department of Women, in partnership with UNICEF, the Department of Basic Education and the State IT Agency.
Department of Women deputy director-general Annette Griessel says TechnoGirl is critical to ensure women benefit from Industry 4.0 rather than be further marginalised from the mainstream economy.
"Ultimately, we want full economic inclusion for women. We want women's equitable participation in ownership, management and the control of the economy," she notes.
Ndabeni-Abrahams says the partnership with TechnoGirl Trust is aligned to the department's plans to facilitate and empower women to participate fully in the information society.
"In October 2018, we will assemble a roundtable discussion with all role-players in coding, artificial intelligence, robotics, IOT [Internet of things] and other fields to devise a sector-wide and coordinated programme of training, recruiting and creating innovative ICT businesses."
Although efforts to expose young people to emerging technologies and careers in STEM fields are important, some initiatives don't turn out as planned.
This week, the Gauteng Department of E-government said it is investigating three private companies it partnered with for an artificial intelligence and robotics training programme for 50 young people that took place in Germany.
According to the department, it decided to investigate after the interns expressed dissatisfaction with the entire initiative, and indicated they had not received a quality internship programme from the partner companies.
However, one of the companies being investigated has refuted any claims of wrong-doing on its part.