Wake-up time for SMEs
IT management as a service helps smaller companies to cope in a world of disruption.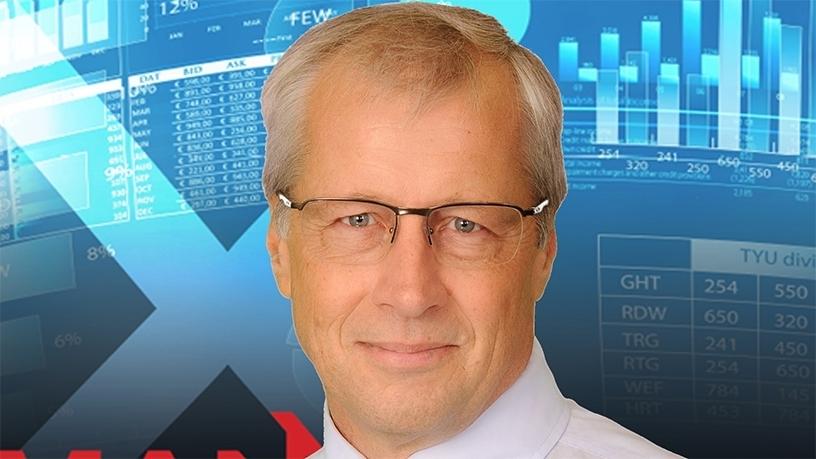 The small and medium enterprise (SME) sector is identified as a productive driver of inclusive economic growth and development around the world. Research estimates that in South Africa alone, SMEs make up 91% of formalised businesses and provide employment to about 60% of the labour force, with total economic output accounting for roughly 34% of GDP.
While contributing significantly to the economy, SMEs foster diversification through their development of new and unsaturated sectors of the economy. In addition, innovative and technology-based SMEs can provide a platform for local, regional and international growth, especially in Brazil, Russia, India, China and South Africa (BRICS) economies.
The definition of SME can vary from country to country and, within SA, from sector to sector, sometimes being defined as a company with a turnover of not more than R65 million, and sometimes with less.
But, for the average SME, the impact of change in a world where traditional business channels are being usurped by electronic and mobile, as well as the pace of business and continuous change, is creating unparalleled challenges for this sector where resources, both IT and financial, are constrained. The application economy has changed lives and the business landscape forever; applications are now the face of business in all sectors. This can be even more challenging for SMEs.
Technology budgeting is one of the biggest challenges facing SMEs. By outsourcing the management of IT, SMEs can forget about having to manage day-to-day IT tasks and instead focus on core business issues, namely running and growing their companies. SMEs can look to technology specialists to overcome challenges by providing the latest trends in mobile, app development, cloud computing and more.
Any business not keeping up with changing technology does so at its peril!
The rise of IT management as a service (ITMaaS) has helped smaller companies to cope in a world of disruption. Outsourcing technology needs has reduced dependency on physical, on-premises IT resources.
Re-imagining IT strategy
The emergence of software as a service (SaaS) applications has also proven to be an important development for this sector. This model is financially more viable for budget constrained companies and can be used to power everyday business functions, including: accounting, invoicing, customer relationship management, data storage, etc.
SMEs are not in a position, from a financial or internal resource perspective, to upgrade technology frequently, despite the fact that it is vital to do so to remain competitive, enhance productivity and customer service, and reduce operation costs.
Do companies have the resources and the necessary technology skills in-house?
Many companies simply don't possess the skills required to manage all the elements of infrastructure and systems right across an organisation. This makes it very tough for IT execs to ensure a perfect customer experience that the business, and the app economy, demands, if it is to attract new customers while retaining existing ones. This is especially true when one considers that quality of service is reliant on all the legacy systems that could be managed by vendors with the appropriate skills to ensure the required high service levels.
Just outsource it
All of this is no mean feat, but is achievable through ITMaaS.
Any business not keeping up with changing technology does so at its peril! Every SME's dream is to achieve swift business growth, but the downside is that it may end up in a position where its physical needs outgrow its present facilities. As the company grows, there will be a high time demand for infrastructure needs, strategy and business development, supply chain management, etc. Identify what needs to be outsourced and when. Outsource wherever applicable to provide better functionality and cost-efficiency. This is the value proposition of ITMaaS to the SME sector. It forms part of the broader SaaS world, which is an increasingly attractive model for SMEs in the midst of difficult economic conditions.
ITMaaS vendors provide the essential management tools that enable companies to access and view an IT environment, monitor and evaluate performance, and ultimately improve the functionality of IT environments through a cloud delivery model. The ability to gain visibility into an internal IT structure and deliver the performance data is a critical component within the management process. Through ITMaaS offerings, enterprises are able to easily capture, analyse and monitor the risks, costs, capacity constraints and other performance metrics that help ensure the optimisation of IT resources. Moreover, ITMaaS can deliver the ability to monitor new technologies in a seamless and timely manner, as they are added to the stack.
Leveraging IT to deliver consistent, quality customer service is pivotal to competitive advantage in the application economy where consistent, quality customer experience is not only a smart move, but is really the name of the game, with one of the key goals being the acquisition of a single view of customer transactions.
Inappropriate backup systems can be replaced through ITMaaS. SMEs don't have the big-business budgets to spend on data storage, backup and protection and often lack a reliable backup and disaster recovery plan. Subscription to a cloud/ITMaaS service can negate the worrying possibility of loss of data. Loss of data due to inappropriate backup systems has always been a common technology challenge for SMEs and can have a disastrous business impact, as a lot of vital data is at stake.
Businesses failing to deliver the quality and consistency of experience expected by customers today are doomed to failure. Customers today do not give second chances. Customers' service perceptions are a direct reflection on the quality of a company's IT. ITMaaS is a new way of allowing SMEs to focus on value-added services and have peace of mind that their IT services will meet market demands.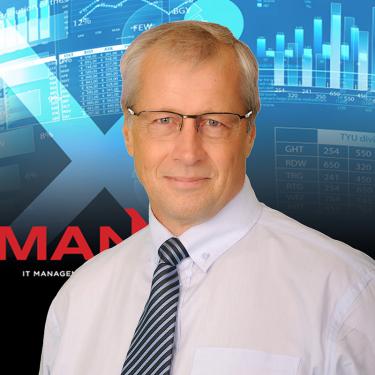 CTO of MANIXiT.

Botes has been contributing to innovation in the IT industry for in excess of 35 years. He has held various strategic roles in his career involving the analysis of customer requirements in an array of industry sectors, including mining, motoring, IT and banking, in SA as well as in the United Arab Emirates and Nigeria. Botes brings value to his role as CTO of MANXiT due to his decades of experience in building managed service systems, which has established him as one of the foremost experts in this field.