Dealing with sophisticated, organised cyber threats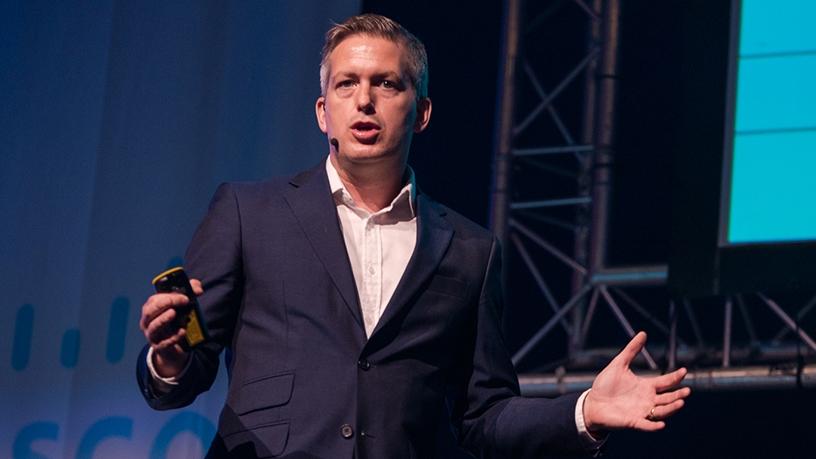 Cyber crime has become the biggest illegal activity globally, and it will cost the world $6 trillion.
This is according to John Maynard, vice president and EMEAR lead: cyber security for Cisco, speaking at the ITWeb Security Summit 2018 in Johannesburg today. He was citing research from Cybersecurity Ventures.
With a large portion of the world's population connected, opportunities for cyber crime have ballooned exponentially, said Maynard.
"The biggest driver that has completely changed the security landscape has been ubiquitous Internet access. In 2000, about 7% of the global population had access to the Internet. We now stand at just under four billion, which is roughly 50% of the world population."
Furthermore, the impact of anonymous online payments through cryptocurrencies and the widely available tools to unleash ransomware, at speed and scale never seen before, have made the era of digitalisation difficult to navigate for security professionals, noted Manyard.
"We are dealing with a different dynamic in the era of digitalisation: we're seeing poorer perimeter security; the data centre is no longer a nice little box with build-in controls; you have workloads moving to the cloud, you have IoT devices connected to the network that you do not know about, you have workers and employees working on-network, off-network, on corporate-owned or personal devices.
"Then you have a threat landscape that is persistent, sophisticated and organised, it's orchestrated and it's growing. And, worst of all, all these things are coming together to create a growing cyber crime situation."
The fact that many organisations have different security vendors in their environment creates vulnerabilities in itself, said Maynard. There is a severe lack of visibility in our environment, he added.
Therefore, for companies to defeat multi-vector and multi-staged attacks, they need an integrated architectural approach.
The future of securing our customers throughout the world is building and bringing to market natively integrated security architecture, said Maynard. In an integrated architectural approach, a single 'source of truth' will provide consistent policies, he added.
"In the case of an integrated approach, each component has its own built-in policy definition."
An architectural approach uses a shared source of intelligence, meaning that if any of the components of the architecture sees a threat, the information is available to all the other components, said Maynard.