Mint Group helps land the first Dynamics 365 Saturday in SA
Partnership encourages collaboration to advance the powerful capabilities of Dynamics 365.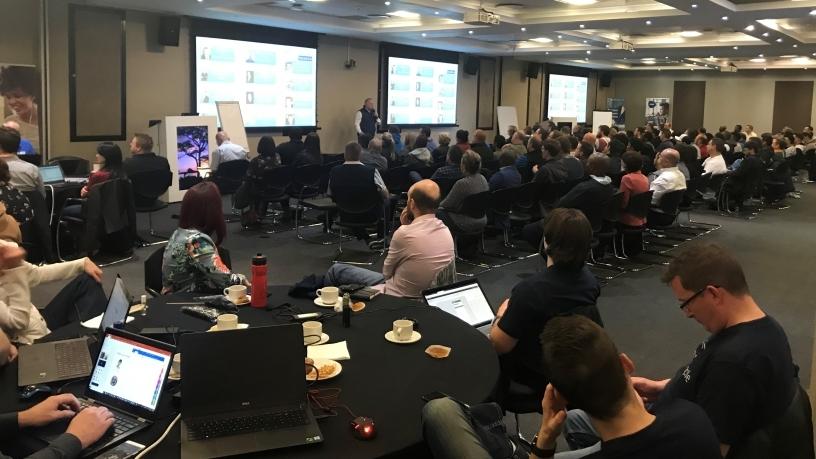 As the Microsoft Dynamics 365 Customer Engagement Partner of the Year, Mint Group, in partnership with Microsoft and Immix, was proud to sponsor and help land the first Dynamics Saturday in South Africa, with many more African cities to come.
Dynamics 365 Saturday is a free global event that shares the Microsoft Power Platform knowledge and experience throughout the world, showcasing the powerful capabilities of the Dynamics 365 suite, and highlighting the innovation it has brought forth, and the future trends and possibilities that will see this solution continuously disrupt customer experiences by placing people at the centre of technology innovation.
South Africa's first Dynamics Saturday took place on 18 August, preceded by a PowerApps workshop that took place on 17 August. The event comprised technical and strategy sessions, workshops and hackathons, and community expert sessions, thereby facilitating all Dynamics 365 experts no matter their focus or expertise.
Mint Group Head of Delivery, Rynhardt Grobler, commented that the event enjoyed a full house of participants from the D365 community and was initially over-subscribed, forcing Microsoft and the sponsors to increase capacity.
"This reflected the need for collaboration and the passion from Microsoft partners. Everyone wants to see customer-centricity reach new levels through the disruptive capabilities of technology.
Dynamics 365 is disrupting traditional practices and taking customer experiences to the next level through the innovative ways that organisations are implementing, integrating and enhancing the solution," Grobler states.
"It is all about enabling next-generation experiences that blend together people, processes and technology. Organisations need to take full advantage of cloud technologies and available innovations to avail these experiences and ensure that they cement their future competitiveness through an established cloud roadmap."
Reflecting on Mint Group's Dynamics 365 solution offering, Grobler highlighted the organisation's focus on integration with artificial intelligence and cognitive computing to provide clients with a competitive advantage when it comes to customer experience.
"It is all about placing people at the centre of processes and technology. Mint Group is passionate about people and will continue to drive initiatives that help organisations take people's experiences further."