New storage tech needed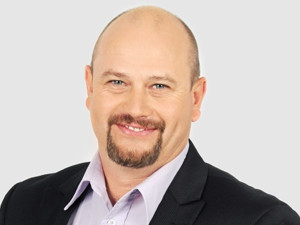 South African organisations have successfully deployed some form of virtualisation for their tier 2 and tier 3 applications, which is a critical component of efficient and agile infrastructures; however, they remain hesitant to endorse virtualisation for their tier 1, or core, applications.
So says Riaan de Leeuw, mid-tier business manager at EMC Southern Africa.
According to De Leeuw, it is essential to bridge this gap, as the three key pillars to efficient IT infrastructures are still virtualisation, which facilitates consolidation and cost reduction; standardisation, which boosts efficiency, agility and management; and IT as a service, such as cloud computing and software-defined data centres.
He adds: "Organisations will need to invest in new storage technologies to support these three pillars. It will also be necessary to define their transformation from traditional architectures, which are rigid, costly to maintain, and no longer service their critical business applications efficiently.
"With the increased complexity of IT infrastructures, it is important to understand your local customers' level of understanding and development regarding the transformation of their data centres. Organisations are creating exponential amounts of data, which needs to be transformed into information that plays a critical role in their businesses," says De Leeuw.
"The way we generate data today has changed, and together with mobile IT (smartphones, tablets, online service offerings), has impacted the way our customers manage their information stores. We have the ability to deliver massive value by addressing key areas of concern of our customers, such as security, IT as a service and information accessibility - anytime, anywhere protection of their information," De Leeuw says.
When asked if he thinks South African organisations are effectively measuring their storage spend, De Leeuw says: "Organisations servicing multiple lines of business, those offering online trading services, service providers and outsourcers, are really getting deep into understanding and measuring IT spend at a granular level - purely to build accurate charge-out models and manage the massive explosion of information versus continued pressure on budgets."
De Leeuw also points out that it depends on the maturity of an organisation's IT vision as to whether it prefers to have in-house storage solutions or to outsource.
"We see organisations with a high level of maturity that are still in-sourcing their critical applications. What we do see in this space, however, is that many customers outsource professional services, as finding skill levels in the local market is becoming challenging. This said, many of our enterprise customers have excellent skilled resources and maintain an in-sourced environment."
De Leeuw adds: "Supporting a strategic Internet/infrastructure service provider model from an EMC perspective, we see more SME and mid-market level customers showing an interest in total outsourced models. This reduces their overheads of skilled resource requirements and enables them to keep up with technology that drives business profitability while managing SLAs with the service provider in line with the business needs."
According to De Leeuw, the majority of organisations are still spending the bulk of their IT budgets on maintaining old or redundant IT infrastructures, which cannot cater for the demands of the information generation.
He continues: "The success of storage solution projects hinges on a clear vision of how we drive our operational businesses, irrespective of the market segment in which our customers trade. This needs to be mapped to the way we manage and analyse this information to give us fast access to accurate information. Having done that, organisations should invest in technology that complements and supports their operational business needs, growth and flexibility."
EMC, in partnership with ITWeb, conducted an online storage survey. One of the main objectives of the survey was to provide a greater understanding of how 'developed' organisations are at the SME, mid-market and enterprise levels in the management of their IT service level agreements, and how they benefit, or could benefit, from using technology to provide them with efficient, trustworthy and agile IT infrastructures to reduce their IT costs, increase their profitability, and ease the increasing overheads of managing these more complex environments.
The results will be published next week.