BEE partner fights Cell C-Blue Label deal
Cell C's planned recapitalisation and lucrative equity deal with Blue Label Telecoms has hit another snag as the mobile operator's black empowerment partner, CellSAf, has vowed to head to court if the deal goes through tomorrow.
CellSAf currently owns 25% of Cell C and says it "remains resolutely opposed to the so-called recapitalisation of Cell C" through which Blue Label will acquire 45% of the company for R5.5 billion.
The BEE shareholder says should the deal go ahead on 28 February, CellSAf "will seek relief from the courts, along with regulatory bodies including ICASA, the Competition Commission, the Department of Telecommunications, the CIPC and the JSE, among others".
"The board of Cell C has not consulted with CellSAf nor has it provided an opportunity for this shareholder to raise concerns related to this transaction with the company's management and board," CellSAf says in a media statement.
At the moment, Cell C is 100% owned by 3C Telecommunications, which in turn is 60% owned by Oger Telecom South Africa, a division of Saudi Oger; 25%-owned by CellSAf; and 15% by Lanun Securities SA, which is a subsidiary of Saudi Oger.
CellSAf says under the new financing structure, 3C is expected to subscribe for 30% of Cell C's shares for an amount of up to R12 billion.
"CellSAf's indirect shareholding will be reduced to 7.5%, for which it will be expected to assume additional liabilities of almost R3 [billion]," the group says.
"Cell C was granted its licence 16 years ago because of our broad-based BEE shareholding and we are not going to stand by idly as a handful of rich business people rob millions of South Africans of their investment," says CellSAf spokesperson Nomonde Mabuya.
Recapitalisation clash
The Cell C-Blue Label deal has been in the pipeline since December 2015 and the proposed recapitalisation should reduce Cell C's net debt to approximately R8 billion. Under the restructuring, Blue Label will own 45% of the company; Cell C's management and staff will subscribe for 25% of the issued capital; and 3C Telecommunications will hold the remaining 30%.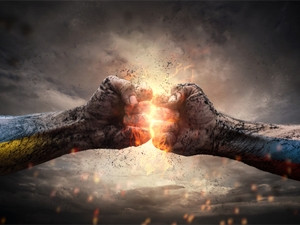 However, Mabuya asks why CellSAf should be sacrificed for the interests of Blue Label and its new shareholder, Net1 UEPS, "a company whose motives we are duty bound to question". In October 2016, Net1 announced it had entered into a share subscription agreement with Blue Label Telecoms, effectively buying a 15% stake in Blue Label for R2 billion.
Blue Label told ITWeb it would not comment on any speculative outcomes but is on track to revert to the market "by the end of February" as promised in previous SENS announcements. Some clarity is expected tomorrow when the group releases its interim results for the six months to 30 November 2016.
Last week, the Cell C board rejected an "unsolicited, non-binding and conditional proposal" from Telkom to buy the mobile operator. At the time, Cell C chairman Mohammed Hariri said the rejection was because Cell C was already committed to the planned recapitalisation transaction with Blue Label.
Bloomberg reports Telkom is now considering acquiring Cell C's debt, which includes around R8.7 billion in bonds maturing in July 2018.
Allegations fly
CellSAf believes Cell C is denying the group its "rightful" 25% director representation and "is not working in the best interest of the company and its various other stakeholders, including all its lenders".
"All the current directors on the Cell C board are appointed by one shareholder, Oger Telecom, the very shareholder whose parent, Saudi Oger, is expecting to be released from its onerous debt guarantor obligations, as soon as the transaction is concluded," the statement reads.
"We believe there have been and remain other options to manage Cell C's capital structure requirements but those alternatives will not see the light of day while the Cell C board is doing the bidding of just one shareholder, namely Oger Telecom," says CellSAf director Zwelakhe Mankazana.
CellSAf also claims it "has not received a cent in dividends to date and has steadily been deprived of any participation in the management and control of the company".
Mankazana alleges that should the employee scheme be unable to raise R2 billion within 12 months, the 15% stake reverts to Cell C for just R100.
"At the same time, should the deal with [Blue Label] be concluded, six members of senior management, including the CEO, the CFO and the chief legal officer will be granted a 10% stake in the business at a nominal cost of R2 000," he claims.
"The BEE investors that founded Cell C invested $100 million in the company at the time, raised by all its shareholders, who comprise over 30 SMMEs from every province of the country and organisations like CONTRALESA, National Movement of Rural Women, SATACO, MKMVA and a host of women-owned businesses and investment vehicles. We believed in this company right from the start and now we are meant to quietly hand it all over, in a deal that does nothing more than further enrich the super-wealthy," adds Mabuya.
ITWeb requested comment from both Cell C and Oger Telecom but had not received responses by the time of publication.
CellSAf has vowed to take all legal and regulatory steps necessary to ensure Cell C complies with all laws and regulations governing the ICT sector "and those established to promote and defend black economic empowerment in South Africa".
CellSAf has already unsuccessfully tried to take Cell C to court to stop the deal. CellSAf filed an urgent court application in December 2015 to try prevent the board of directors from approving the Cell C recapitalisation, but the application was rejected. In early 2016, CellSAf filed a High Court application seeking the winding-up of 3C but the application was subsequently withdrawn by CellSAf in August 2016.