Fourth time lucky?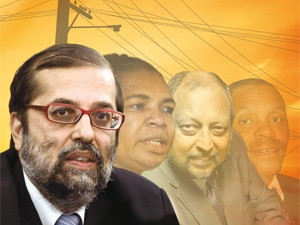 Industry hopes Yunus Carrim will be able to make lemonade out of the basket of lemons former communications minister Dina Pule left in her wake.
The second week in July saw Pule being given her marching orders by the president, Jacob Zuma, following months of controversy and criticism of her management - or as many say, mismanagement - of SA's critical ICT sector.
Now, newly appointed minister Carrim - the fourth to take the helm at the Department of Communications (DOC) under Zuma's regime - has a formidable task ahead of him, and only a short time to prove himself as next year's elections loom.
Industry observers say Carrim may not have big shoes to fill in the reputational sense, but he has a mammoth task on his plate in terms of clearing the towering inbox he finds on his desk. He will have to move fast and be delivery focused, they say, if he is to turn around the embattled DOC.
Among the unfinished projects and issues Carrim has to contend with are the rolling out of digital terrestrial television (DTT), the implementation of local loop unbundling (LLU), re-drafting of the national ICT policy, a "watered down" National Broadband Policy framework, and stabilisation of the South African Broadcasting Corporation's (SABC's) board and management structure.
Many of these issues are remnants of Pule's 21-month tenure, while some have been dragging on for many years - without having seen much progress.
Pule's two budget speeches during her captainship of the DOC focused on the key areas of ICT policy, broadband policy and the implementation of DTT.
Who is Carrim?
Carrim has been the deputy minister of co-operative governance and traditional affairs for the past four years, and is an academic and former journalist, with a past steeped in anti-apartheid politicking.
He has been a Member of Parliament in the National Assembly since 1994, and chaired various Parliamentary portfolio committees prior to his ministerial role, including provincial and local government (1998 to 2004), public enterprises (2004 to 2007), and justice and constitutional development (2007 to 2009).
As chair of the National Youth Action, in Pietermaritzburg, between 1972 and 1973, he was active in anti-apartheid activism throughout the 1970s.
In 1971, Carrim organised anti-apartheid demonstrations at the UK's Darlington College of Technology, and in 1976, was detained without trial for about five months for organising demonstrations against the Soweto Massacre at the University of Durban-Westville.
As far as his academic credentials go, Carrim has an international diploma in journalism from the UK's Darlington College of Technology, and a master's degree in sociology from the UK's University of Warwick. He was also previously a senior lecturer at the University of KwaZulu-Natal.
Concerns and confidence
While concerns around Carrim's non-technical credentials and communist ties have been raised, a vote of confidence is also evident, in as far as the human resources the department possesses, and Carrim's potential to harness these, goes.
On Carrim's appointment, Democratic Alliance (DA) shadow minister of communications Marian Shinn expressed concerns around what she pegged as communist and nationalist inclinations. "While I don't know that much about Carrim, I understand he is an ardent communist and a fan of nationalisation. I hope his term in office will not lead to increased government control of the sector and interference with the market dynamics that are so essential to the flourishing of the ICT sector, and the taking to market of competitive, affordable products and services."
That being said, Shinn - who notes her views are based on research and the opinion of those who have worked with Carrim - recently told iWeek: "If [Carrim] brings his analytical mind and reputation for hard work to the portfolio, this alone will be a great improvement.
"His first few days have been spent getting to know the departments and entities and what he's dealing with. My hope is that, by now, he appreciates that the communications portfolio is not about media control and government public relations issues, but about creating a legislative and technological environment that delivers hyper-fast Internet access to all South Africans."
Shinn says the ICT policy review committee, which she believes has "some excellent people" on board, should guide Carrim's decisions on what to prioritise.
MD of World Wide Worx, Arthur Goldstuck, says while the only conclusion that can be drawn from the appointment of a minister without an ICT background is that it was political, Carrim has a stock of well-versed individuals to work with within the DOC.
"Carrim has an able team waiting for him, but he must both empower it and allow himself to be led."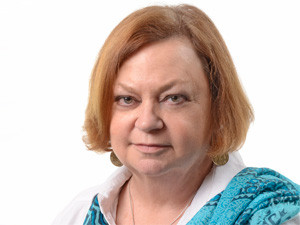 Goldstuck says if Carrim can break through the morass and deadlocks the DOC has to contend with, he will win the industry's confidence.
Africa Analysis analyst Dobek Pater says while he does not know Carrim - apart from the fact that he studied journalism - he "still thinks [SA] needs a minister that knows this industry and the players (beyond the official level), rather than merely a political appointee".
Pater says he thinks Carrim will make a lot of noise and want to be seen as "pushing things forward with greater urgency" - especially in the run-up to the elections.
Meanwhile, the SA Communications Forum (SACF) has welcomed the appointment of Carrim with open arms, saying: "Since his appointment, minister Carrim [has proven to be] an extremely hard worker who can quickly grasp and take charge of his new portfolio."
Vital role
The SACF - which represents key stakeholders in the telecoms market, including Vodacom, MTN, Telkom and Neotel - says ICT development in the country is more vital now than ever before - making Carrim's role all the more important in terms of economic growth and well-being.
"SA is facing a crucial moment for the industry, as the country has been slipping down several ICT indices, compared to the momentum in ICT penetration and industry development being created in other African countries and BRICS partners.
"SA is losing more than a competitive advantage, but seems also to be losing its position as the favoured ICT foreign direct investment destination and ICT gateway for the continent.
"The majority of South Africans have only limited engagement with the array of tools and resources available through the Internet. Even those who have limited access (via smartphones to Facebook and Twitter) do not become fully fledged digital citizens able to utilise the maximum benefits of ICT for human development."
The body says it hopes Carrim will strengthen the expertise and professional skills within the DOC team, so it can ably navigate the many challenges ahead.
"Also, the experience of the industry has been of great disunity within the ranks of the DOC and requires great leadership skills to heal the rifts within the department."
Industry expectations
In terms of the new communications minister's ability to manage and meet industry's expectations, Goldstuck says the one positive he has, is "the blindingly obvious" portfolio of undertakings that are expected from him.
"[Carrim] doesn't have to scratch his head to find out what is expected or wanted from him."
While I don't know that much about Carrim, I understand he is an ardent communist and a fan of nationalisation.
Among the obvious issues, says Goldstuck, is the old chestnut of digital migration that has to be put back on the fire.
"Then there is the dysfunctional SABC, which is so dire that any move will be dramatic, and the licensing of spectrum, much of which sits in the hands of entities that are not using it."
Broadband, he says, is also one of the ICT cornerstones that needs to be given significant attention. "We need an initiative that takes broadband in SA seriously. Many other initiatives have procedures in place and just need some kick, but when it comes to broadband, it is still almost an open-plan environment where you have to figure what goes where and who does what."
Part of the challenge Carrim faces, says Goldstuck, is to understand and convince his colleagues in Cabinet just how important broadband is for the economy, and what it can do for individuals.
"Telecoms is treated as a gravy train and Internet a luxury in the case of many ministers, and that mindset is something Carrim will have to change. Once he has done that, he will have to lead initiatives and implement them."
Goldstuck says, at the end of the day, it "shouldn't be too difficult for [Carrim] to improve on his predecessor's legacy. He needs to be honest, transparent and action-oriented. [The industry wants] him to make a radical difference."
While Goldstuck says he has no reason to lack confidence in the new communications minister, at the same time, he has no reason - as yet - to feel otherwise.
"I had confidence in Pule, when she took the post [as communications minister], as I realised her track record in ICT was not necessarily a criterion."
As it stands, he says, Carrim must be allowed to prove himself - or not - in the same way.
Pater says there are a number of interests in the industry, and therefore different groups of stakeholders would want to put emphasis on different issues facing Carrim.
Post next year's elections, he says, SA will see a new government constituted - and Carrim may or may not be the minister of communications.
"If he remains in this position, he will be able to continue (and pick up pace) towards finalisation of outstanding items. If not, it may take the new person a bit longer to establish himself/herself before continuing."
Pater says, ideally, under Carrim's leadership, the industry would like to see headway in the finalisation of the broadband and ICT policy; clarification of the role Telkom will play in the future deployment of broadband networks and services in SA; an implementation path for LLU; finalisation of regulations and the one-stop shop concept for awarding of Rights of Way, especially in municipalities, for faster fibre network deployments; and closer co-ordination of work between the DOC, Department of Education, Department of Science, and Department of Public Works and Enterprises.
Furthermore, he says, Carrim would do well to ensure the DOC is staffed at senior levels with people who know the ICT industry and are prepared to work, and ensure that no corrupt elements will be tolerated within the department. "This starts from the top, as we have seen."
The SACF says, for its members, Carrim's priority focus should be on unlocking spectrum in the short and medium term.
"Digital migration has been stalled for far too long and calls for decisive action need to be taken quickly."
The forum says SA is already under threat of missing the crucial DTT deadline of June 2015, set by the International Telecommunications Union. "Further delay will have damaging impact - not only on the South African electronics manufacturing sector - but it will result in SA lagging even further behind in bridging the digital divide."
The policy reform that is under way should continue apace, says the SACF, so that SA can "again take the lead" in creating a platform for the expansion and development of new ICT-based industries.
IDC analyst Spiwe Chireka says she hopes Carrim's plan of action will be delivery focused. "He's got quite a bit waiting for him... there are a lot of work-in-progress things that need to be wrapped up."
She notes that Pule did not tick things off the to-do list. She says the former communications minister left many priorities that were works in progress behind, with digital television being at the top of the list of critical issues.
SA's largest mobile operator, Vodacom, says it "looks forward to working with [Carrim] on the crucial task of providing connectivity to the nation".
Progress on the National Broadband Policy, says the company, is an important part of this, "especially in relation to spectrum allocation and the digital migration project".
SA's third operator, Cell C, says it expects Carrim to "retain and implement policies that promote sustainable competition in the telecoms industry, in order to reduce the cost to communicate".
Ultimately, says Cell C CEO Alan Knott Craig, the company would like to see Carrim prioritising broadband roll-out to rural and underserved areas through the establishment of a national broadband network, and reassuring investors that the DOC will develop consistent policies - "and that the Independent Communications Authority of SA will perform likewise, through consistent regulatory interventions".
Early progress?
While Carrim has yet to publicly announce his top priorities, analysts from the get go marked his agenda as being headed by the sorting out of the SABC, spectrum allocation and the much-awaited rollout of digital TV.
A week after his appointment, Carrim set out to take one of these issues - the SABC, and ultimately, the rollout of DTT - in hand, when he met with the board of the SABC, together with his deputy, Stella Ndabeni-Abrahams, senior management and trade unions, on 17 July.
The aim of the meeting, Carrim stated, was to discuss the SABC's challenges and progress - and how the DOC could offer more assistance in creating a more stable, effective board for the broadcaster.
Consequently, the DOC and SABC established a joint task team to "begin work immediately to finalise the issues agreed to at the meeting, and report back to the next meeting between the minister, deputy minister and SABC to be held in two weeks [31 July]".
Carrim has also vowed to work towards "bringing entities together [to the end of] dealing with tasks that have been on the agenda for months now" - including stabilising the SABC board, the rollout of broadband, and addressing the cost of communications.
Shinn says Carrim's recent statements that the DOC needs to work with stakeholders and be more sensitive to users' needs are a breath of fresh air.
"I hope he gives life to this by convincing his Cabinet colleagues and his department that the DOC's job is not to be the ICT department of government. The nation desperately needs efficient and affordable ICT on which to grow an innovative, internationally competitive nation that creates jobs and delivers innovative products and services to aid social development."
Shinn says Carrim's early move - the SABC visit - was exhaustive, but she hopes he will not allow the SABC to suck too much oxygen out of his agenda.
"There are more critical issues to tackle if ICT is to underpin SA's economic recovery and growth in international markets, resulting in job creation and funding social development and government service delivery."
The immediate challenge for Carrim, she says, "will be to determine whose advice he can trust to get the department to escape the hamster's wheel of getting nowhere in a hurry".