SDDC and DCIM and how they fit
Ken Buchinger, data centre, infrastructure production services and group IT manager from Standard Bank, will be presenting at the upcoming ITWeb Data Centre Confex 2017, at the Focus Rooms, Sunninghill, on 25 July. He will explore the meaning of these two concepts and whether they really do improve the efficiency of a data centre.
ITWeb Events: What is a software-defined data centre (SDDC)? How does it differ from a conventional/legacy data centre?
Ken Buchinger: A software-defined data centre remains hosted on physical infrastructure, taking into consideration the imperatives of space, power, cooling and network. The software-defined portion relates to the configuration of hardware as required for the management and assignment of IT workloads within the data centre.
ITWeb Events: What are the pros and cons associated with investing in SDDC?
Ken Buchinger: SDDC offers the advantage of accelerated time-to-market as well as enhanced efficiencies. These benefits will however only arise once the physical environment has been appropriately enabled. A caveat to the implementation of SDDC could be the short-term impact on technical resources.
ITWeb Events: What is the role of data centre infrastructure management (DCIM)?
Ken Buchinger: DCIM ensures that space, power, cooling and network requirements are delivered optimally.
ITWeb Events: What are the benefits of having a DCIM process in place?
Ken Buchinger: DCIM brings multiple benefits, including reduction in costs, risk, and deployment time, amongst others. When appropriately configured, a DCIM capability assists to address questions such as: how to ensure DC uptime and reliability; manage hotspots; better manage energy utilisation and improve data centre management. DCIM also bridges the gap between Data Centre and Facilities Management.
ITWeb Events: Why is Standard Bank presenting at the Data Centre Confex and what is the key takeaway you hope delegates will obtain from your presentation?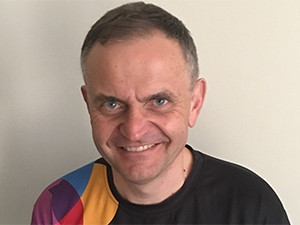 Ken Buchinger: Standard Bank has a history of innovation and in 2010 commissioned the first Tier IV certified Data Centre in the Southern Hemisphere. We would like to share our experiences with the IT community at large in order to contribute to the competitiveness of the SA Banking sector as a whole.
I will be talking to the much-hyped subject of SDDC (Software Defined Data Centre) at the core of private cloud computing. And how, despite the hype, the SDDC still runs on hardware that is subject to physical boundaries as well as constraints defined by space, power consumption and cooling requirements. I will focus on the challenges that this scenario poses, that all the above elements must be well in hand if the future promise of SDDCs are to be realised; the of DCIM and considerations for migration to SDDC.