ICASA promises results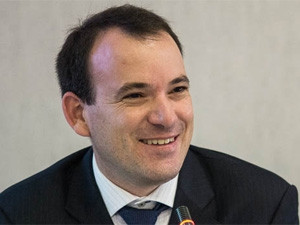 This time next year, SA will have clear, well-oiled and democratically constructed regulations in place for its telecommunications industry.
This is according to the Independent Communications Authority of SA (ICASA) and the deadlines it has cemented for final policies around a broadband value chain, mobile termination rates (MTRs), local loop unbundling (LLU), and digital terrestrial television (DTT) in its Cost to Communicate programme, launched today.
ICASA's GM of markets and competition, Pieter Grootes, says the timely and effective execution of ICASA's programme - which ultimately seeks to address long-standing concerns around SA's high communications costs - hinges largely on licensees' compliance and integrity with regards to the information they are required to provide the authority with.
Grootes says, while he does not expect deviance in light of the mutually beneficial nature of the programme, ICASA does have "a variety of tools" to impose penalties on licensees that do not comply.
"Licensees are obliged to provide certain information under their licences' terms and conditions. The bluntest tool we have [in the event of non-compliance] is to lodge a case with the Complaints and Compliance Committee."
Failing that, says Grootes, there is always the option of "public persuasion".
Tabled deadlines
Gazetted on Tuesday, ICASA's Cost to Communicate programme lays out deadlines for final regulations on broadband administration, MTRs, LLU and DTT - ranging from 25 October this year for a reassessment of termination rates, to 8 May next year for the publication of final DTT regulations.
The respective processes involve garnering the relevant information from licensees, engagements (both one-on-one and written) and public hearings.
Grootes says the authority is confident it will be able to meet the deadlines it has tabled, considering the industry issues are all critical to the country's economy and in the interest of business, the end-user and government alike.
"Come April 2014 we will have defined all the markets along the value chain and the relevant remedies to ensure that the chain works. Come 2014 [SA] can expect a lot for those deploying infrastructure and for infrastructure players."
Economic aspirations
Citing recent World Economic Forum (WEF) findings, Grootes points out that SA is "not in the best position price-wise".
In terms of mobile tariffs the WEF ICT report ranks SA 117th out of 140 countries on a global scale. Egypt is ranked cheapest, with Malawi featuring at the opposite end of the scale as most expensive. On the continent, SA is ranked 30th out of 34 African countries.
Equally bleak, says Grootes, SA - which is a big component of the SADC region - is ranked nine out of 12 countries, including Zimbabwe, Mauritius, Namibia, Tanzania, Botswana, Zambia, Swaziland, Mozambique, Lesotho, Seychelles and Malawi (in order of least to most expensive).
Essentially, says Grootes, South Africans should be paying R329 per month for a 40Mbps fixed-line broadband connection. He uses a Johannesburg startup as a case in point. The fledgling business, in the Maboneng Precinct (east of Johannesburg), offers this to its users."
"It sounds unbelievable but it exists. If a startup can do it, why can't we all?
Grootes says, in line with ICASA's Cost to Communicate programme, the authority will determine what industry players are doing in each area, identify cost elements and effectively regulate prices where necessary.
"We will look at potential facilities and wholesale services, since market failure may prevent a service from being offered and require a remedy."
Pressing plans
He adds termination rates will be reviewed now that the glide path has come to an end. February this year saw MTRs (the fees operators pay each other to terminate calls on their networks) drop to an all-time low of 40c.
"Call termination costs could potentially raise a price floor for the retail price of a new entrant and we want to ensure price competition and facilitation within SA's economy."
The solution, he says, is to establish a cost base and - if necessary - introduce another glide path.
That being said, Grootes says the work done to gradually decrease MTRs has had a considerable impact on the industry. "It has changed the structure of businesses and is a massive achievement for ICASA."
Grootes says LLU is another crucial issue to consider in addressing SA's high cost of communications. "Unbundling will allow access for other players - resulting in innovative services, efficient utilisation of infrastructure and benefits to both access seekers and access providers."
He says the 4 March 2014 deadline for publication of final LLU regulations is more than achievable. "We will beat that deadline - that I promise."
As far as digital migration goes, Grootes says the 8 May 2014 publication of final DTT regulations will depend on affordability. "We need to ensure it is feasible from a financial perspective."
He says the issue of transparency - both in terms of local and roaming pricing - will also be addressed over the next six months.
Wrapping up, Grootes says licensees can expect "lots of requests for information" from ICASA this year - as well as increased one-on-one engagement between the authority and the industry.