Gauteng is growing hub for data centres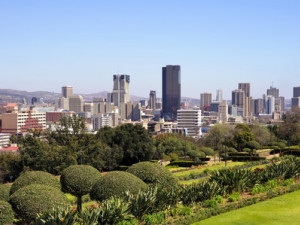 As the African data centre market gathers pace, Gauteng is in demand as the ideal location for data centres.
A study conducted by ICT research, analysis and consulting firm Africa Analysis shows the vast majority of data centre facilities are in the greater Gauteng area, according to MD Dobek Pater.
There are a lot of data centres in Midrand, Kempton Park and Randburg. There are a few in Cape Town and Durban, with no demand for them or a lot standing half empty, he says.
"The main demand for data centre space is in Gauteng and that is where they have been built and planned to be built."
According to Pater, a lot of businesses want their data centres to be located in a place they can drive to and be able to work on the servers.
"They [businesses] don't necessarily want to have a data centre located in the middle of nowhere, where there will be no demand for it."
Pater explained that corporations and businesses that use data centres want to place data centres where there is sufficient infrastructure. "You need to have good power supply from the grid, preferably two independent grids to feed the data centre. So, if a business places its data centre where there might be a problem that becomes very risky."
Netshield CEO Inus Dreckmeyr agrees, and says proximity to a high volume of clients, various power stations and high-density fibre networks make Gauteng the ideal location to set up a data centre.
Gauteng is close to most of the power stations based in Mpumalanga, he says. "At the same time, it's worth noting that the Western Cape also has many potential clients, and that cooling systems are more efficient in coastal regions ? cooling is one of the larger cost factors in a data centre."
Guy Whitcroft, CEO of Westcon-Comstor Southern Africa, says Gauteng is definitely a growing hub for data centres and proximity is the compelling point for businesses.
"Data centre companies who base themselves in Gauteng can take advantage of the proximity to the data centre IT vendors, who have offices here.
"The benefit for those building these data centres as well as their customers is that closer ties between the businesses and data centre mean improved service, speed and ultimately delivery. [This] is what companies are looking for from a data centre, especially if they are looking to secure cloud real estate in one of these."
According to Paul Ruinaard, regional sales manager for Sub-Saharan Africa at Nutanix, Gauteng has the people and economy to support data centres and build the biggest data centres.
"It's simply too expensive to put a data centre up if there won't be enough use made of it - it becomes prohibitively expensive to maintain all the certifications required to maintain the tiered status of the data centre.
"From a pure land point of view, the real estate required to build data centres is significantly cheaper in Gauteng than in Cape Town."
He states: "Regulations like Basel II require banks to maintain their data centre and its backup 50km from one another, mostly to overcome latency issues. As a result, it makes more sense to have a main data centre in Johannesburg and the backup in Pretoria or Midrand, than to maintain one in Cape Town or KwaZulu-Natal."
Gauteng has all the necessary resources to build and maintain a data centre, adds Juan Joubert, customer services manager at Trend Micro.
Sold on Gauteng
Teraco is one company taking advantage of the business benefits that come with setting up a data centre in the country's economic hub.
Last year, Teraco started building a new data centre in River Fields Bredell, 20km north of the current Isando campus.
The company said the construction is part of plans to extend the existing Johannesburg-based data centre facility.
Teraco has significant expansion plans, says CEO Lex van Wyk.
One of the reasons Teraco has grown so significantly in Johannesburg is the demand within the province, he states.
"Gauteng is the economic base of the country. Johannesburg alone contributes 17% of South Africa's total GDP and 5% of the African continent. It is also Africa's financial services capital, with more than 70 foreign banks' head offices and a significant amount of South African banks, stockbrokers and insurance giants. One of the great attractions for Gauteng is the Johannesburg Stock Exchange."
Van Wyk adds Gauteng is an attractive destination for foreign investment and lures some of ICT's global players to commit to a local business infrastructure.