Downturn in Africa's mobile phone market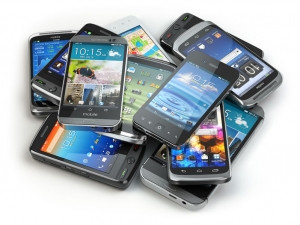 Overall mobile phone shipments for the first quarter of the year in Africa totalled 54.5 million units, down -8.2% from Q4 2016.
This is according to the International Data Corporation's (IDC's) Quarterly Mobile Phone Tracker, which shows Africa's mobile phone market started the year off with a drastic quarter-on-quarter decline.
The prime driver of this downturn was a stark -17.6% decline in the smartphone segment, with shipments falling from 25.8 million units in Q4 2016 to 21.2 million units in Q1 2017, reveals the report.
IDC further found when viewed year-on-year, the overall mobile market in Africa was up 8.4%, primarily due to feature phone shipments growing from 26.6 million units in Q1 2016 to 33.3 million units in Q1 2017.
Feature phones have now been rising as a proportion of the total market for more than a year, which highlights the continuing importance of basic mobile communications in many parts of the continent, particularly in rural areas.
"Feature phones today still account for one in five of all mobile phones bought worldwide and the category is surprisingly larger than many think," says Strategy Analytics director Ken Hyers.
The drop in smartphone shipments in Q1 2017, according to IDC, was caused by substantial quarter-on-quarter declines in the continent's three largest smartphone markets: SA (-13.6%), Nigeria (-8.1%), and Egypt (-11.5%).
"In SA, the drop was mainly due to high levels of stock in the channel from previous quarters," says Nabila Popal, a senior research manager at IDC. "Nigeria's decline was caused by the ongoing recession in the overall economy, as well as difficulties in accessing foreign currencies for imports, while continuing exchange-rate difficulties were also behind the major decline seen in Egypt."
The East African markets performed stronger than any other region in Africa in terms of smartphone shipments for Q1 2017, with Tanzania and Uganda seeing substantial quarter-on-quarter increases of 8.1% and 11.6%, respectively. The Kenyan market, which has seen big gains in smartphone shipments over the last two years, was more subdued in Q1 2017, with shipments declining slightly by -1.3 % quarter-on-quarter, notes IDC.
"IDC expects Africa's overall smartphone market to slowly rebound from its current lull to a state of growth," says Soufiane Bouhaji, research analyst at IDC. "Despite the tough macro-economic conditions currently inhibiting much of the region, smartphone prices continue to fall and this will drive their adoption across Africa."
Meanwhile, the latest research from Strategy Analytics found global smartphone shipments grew 6% annually to reach 353 million units in Q1 2017. Samsung recaptured first position with 23% global smartphone market share, while Apple dipped to 14% share. Chinese mobile manufacturer OPPO surged 78% annually and was the star performer, adds the report.
IDC says in terms of vendor rankings, Samsung remains Africa's leading smartphone vendor, with 29.8% share in Q1 2017, up on the previous two quarters but slightly down on Q1 2016. Its big rival in Africa, the China-based Transsion group, took second place with 23.9% share of the smartphone market.