Renewable energy can tackle Eskom woes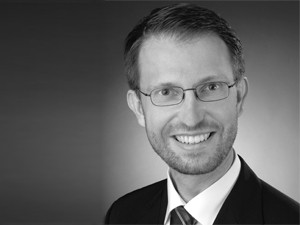 With power utility Eskom struggling to keep the lights on in SA, renewable energy can provide some answers to the parastatal's woes.
So says Dr Tobias Bischof-Niemz, chief engineer at the Integrated Energy Research Centre at the Council for Scientific and Industrial Research (CSIR), following a recent CSIR study which discovered renewable energy projects using sun and wind in SA created R800 million in net savings last year.
Bischof-Niemz says the relevant standards and norms for grid connection of embedded generators as well as metering standards need to be finalised as a matter of urgency.
"The South African power system is still coal-driven - 87.4% of net domestic electricity production comes from coal. The contribution of new renewables - wind and solar PV - last year was close to 1% (2.2 terawatt-hours (TWh) out of 234TWh in total).
"Together with domestic hydro (1.1TWh in 2014), that makes a total renewables share in domestic electricity production of approximately 1.4%. The rest in 2014 was supplied by nuclear (6.3%) and open cycle gas turbines (1.5%), and others (3.4%)," says Bischof-Niemz.
According to the Department of Energy (DOE), SA has a high level of renewable energy potential and presently has in place a target of 10 000GWh of renewable energy. The department has a goal of bringing 3 725MW to be generated from renewable energy.
Early this month, the DOE gave the go-ahead for SolarReserve and Saudi Arabia's ACWA Power to build a 100MW solar power plant in the country. The companies' offer was accepted under the nation's Renewable Energy Independent Power Producer Procurement Programme (REIPPP) that requires applicants to bid on the level of tariff, as well as value to the local and national economy.
"South Africa has made a very bold move forward with respect to clean power sources, in terms of the integrated resource plan (IRP) and its implementation in the form of REIPPP, and will achieve a renewables share of more than 5% within the next two years by introducing the already contracted new renewables capacities.
"That is a steep ramp-up rate. By 2030, as the IRP 2010 plans, the renewables share will grow to 14%."
However, Bischof-Niemz says in addition to the very successful and worldwide recognised REIPPP for utility-scale renewables projects, small-scale embedded and distributed renewables should now be incentivised.
Conventional power stations are centralised and often require electricity to be transmitted over long distances, he explains. By contrast, embedded generator systems are decentralised, modular and more flexible technologies, that are located close to the load they serve, he adds.
"An approach seems advisable in which small and medium renewables projects get a fixed tariff in form of a standard offer (a feed-in tariff), for which the tariff level is linked to the outcomes of the competitive tender for the large, utility-scale projects," he says.
He points out there are barriers to opening up the market to widespread distributed generation; these include the lack of a workable regulatory framework and the absence of a clear plan for net-metering.
The National Energy Regulator of SA has already taken steps towards a regulatory framework for embedded generators but the process needs to be faster, Bischof-Niemz notes.
Lastly, he says, municipalities need to be supported and shielded against the impact of embedded generators, which, through self-consumed energy behind the meter, reduce the sales and, therefore, margins of the municipalities to cover their fixed costs.