Trend Micro to fight against ransomware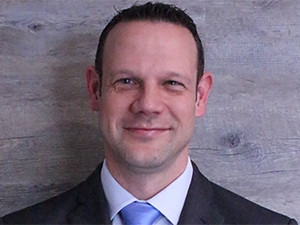 Internet and cloud security provider Trend Micro, has released a free tool - which it says will help Internet users and organisations fight back against the dangers of ransomware.
According to Darryn O'Brien, country manager at Trend Micro Southern Africa, the Trend Micro Ransomware File Decryptor tool attempts to decrypt files that have already been encrypted by certain ransomware families such as CryptXXX V1 - V3, TeslaCrypt V1 - V4 and SNSLocker.
These variants are targeted specifically towards Microsoft Windows operating systems, says O'Brien.
Similarly, Kaspersky Lab also recently says it has created a tool named RannohDecryptor that can help users to restore files than have been encrypted by CryptXXX ransomware. ESET has also released a decryptor for TeslaCrypt ransomware.
CSIR says although crypto or ransomware started in 2005, it has been skyrocketing from 2013 through to 2015. The company believes it will continue to see different organisations rolling out new products and tools to fight it.
O'Brien adds that ransomware infection was initially limited to Russia but due to its popularity as well as profitable business model it quickly spread around the globe and is now a common issue among enterprises and consumers.
Ransomware is one of the most prolific cyber threats affecting corporations across many verticals, says Trend Micro.
ESET agrees, saying ransomware remains one of the most dangerous computer threats at this moment and prevention is essential to keep users safe.
Therefore, users should keep operating systems and software updated, use reliable security solutions with multiple layers of protection, and regularly back up all important and valuable data at an offline location (such as external storage), it adds.
"South African organisations and users can generally attest to the pain and complexity of trying to recover from a ransomware attack on a near daily basis and this is due to poor user awareness training, unpatched systems and outdated security controls," says O'Brien.
There is no silver bullet when it comes to ransomware - it requires a multi-layered approach, says Trend Micro.
"We're offering these tools to empower users and organisations to be able to rise above the ransom fee, says Christopher Budd, global threat communications manager for Trend Micro.
"...Don't succumb to hackers' demands, because there's no guarantee paying will retrieve any stolen data.
In fact, there are cases when the perpetrators will ask again for another ransom after the initial payment, says Budd.
Increased user awareness and vigilance around ransomware can save a potential victim time and money in the unfortunate event of an attack, says O'Brien. Preventing the attack in the first place is still the most effective way of dealing with this threat, he adds.