ArchiMate modelling language now available in SA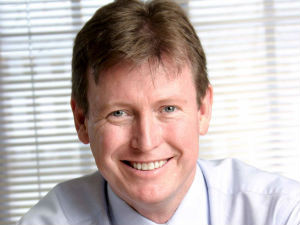 The latest version of the ArchiMate Enterprise Architecture (EA) modelling language is now freely available to SA companies.
Unveiled at the IRM UK Enterprise Architecture Europe Conference in London, the language is now officially available for use internally within any local organisation, free of charge, says The Open Group.
The Open Group is the global vendor-neutral IT consortium aimed at furthering adoption of open architecture, as well as creating EA standards.
The group says the third major revision to the EA modelling language represents an enhanced way for technology professionals to visually depict EA strategy and transformation.
The ArchiMate 3.0 Specification, an Open Group standard, was developed by The Open Group ArchiMate Forum. This is the first major update to the ArchiMate language since the ArchiMate 2.1 Specification was published in 2013.
It includes elements for modelling the enterprise at a strategic level, such as capability, resource, and outcome; as well as support to describe the Internet of things and the systems of the physical world (most notably in areas like manufacturing and logistics), says The Open Group.
Stuart Macgregor, CEO of The Open Group SA, says The ArchiMate 3.0 standard represents a maturing of the EA discipline.
At the heart of digital transformation lies improved collaboration and knowledge-sharing, says Macgregor.
In this regard, ArchiMate 3.0 allows different team members to understand each other across various domains, he adds.
"The common language of ArchiMate enables the business analyst to better translate the directives of the strategic planning function into activities. Business architects and chief strategy officers can now converse with a common language."
This collaboration and communication between roles, functions and domains lays the foundation for a business-appropriate and sustainable enterprise architecture practice that serves the entire organisation, explains Macgregor.
The ArchiMate Specification enables enterprise architects to describe, analyse and visualise relationships among architecture domains using easy-to-understand visual representation, he adds.
"It provides a common language for describing how various parts of the enterprise are constructed and how they operate, including business processes, organisational structures, information flows, IT systems, and technical and physical infrastructures, he says.
In a time when many enterprises are undergoing rapid change, ArchiMate models help stakeholders design, assess and communicate those changes within and between architecture domains, explains Macgregor.
It also helps in examining the potential consequences and impact of decisions throughout an organisation, he adds.
ArchiMate 3.0 certification programmes will be available through accredited training providers towards the end of 2016, giving architects an opportunity to update their skill sets and capitalise on the benefits of the updated ArchiMate language, says The Open Group.