Eskom shelves R50bn renewable energy deal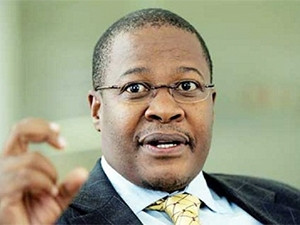 Power utility Eskom has postponed a 20-year power purchase agreement it was supposed to have signed with Redstone Solar Thermal Power Project last week.
Eskom chief executive Brian Molefe was scheduled to sign the multibillion-rand agreement with Redstone last week in Johannesburg, but the deal was called off at the eleventh hour.
The suspension comes after Eskom last month announced its decision to no longer sign power purchase agreements (PPAs) with independent power producers (IPPs) after the current round is finalised.
The power utility expressed concerns that private producers, from which it is compelled by government to buy at prices it does not negotiate, will undermine its future revenue streams.
The renewables industry has since blasted Eskom, saying the decision will derail its efforts in bringing investment as well as clean energy to the country. Opposition party, the Democratic Alliance, also weighed in, saying Eskom's decision could lead to electricity shortages and blackouts.
Finance minister Pravin Gordhan also appeared to be taking a swipe at Molefe, saying the utility boss was "not qualified to make policy statements" and the IPPs programme was still a key state policy.
In a statement following the suspension of the Redstone deal, Eskom says the postponement "is purely on conditions precedent not being met".
The agreement would have seen Eskom buy 100MW from the project for an estimated R50 billion for the duration of the contract.
Located in Postmasburg, near Kimberley in the Northern Cape, the Redstone Solar Thermal Power Project is led by SolarReserve, a global developer of utility-scale solar power projects and advanced solar thermal technology, and International Company for Water and Power Projects. Redstone's developers planned to start construction in September.
Eskom has signed renewable IPP contracts for 3 901MW, with 2 145MW already hooked to the grid. It expects 1 030MW, mostly wind and solar, to be commissioned in 2016/17.
The project was selected within the 3.5 bid window under SA's Renewable Energy Independent Power Producer Procurement Programme (REIPPPP), which aims to add 3 725MW of clean power to the country's energy generation mix.
The Department of Energy (DOE) launched the REIPPP in 2011, which called for 3 725MW of renewable energy technologies. Capacity under existing signed agreements is expected to be in commercial operation by the end of 2018.
Eskom says it has concluded power purchase agreements with successful bidders. "We have received assurance from the National Energy Regulator of SA (Nersa) that these PPAs costs will be treated as a pass-through for revenue regulation purposes, and will be recovered through the regulatory clearing account process," the power utility says.
"To date, we have contracted for 3 901MW of renewable IPP capacity, of which 2 145MW has been connected to the grid. We expect 1 030MW from the REIPPP to be commissioned during 2016/17, including 504MW wind, 510MW solar PV, 4MW hydro and 11MW landfill. Under the DOE gas peaker programme, the 670MW from Avon came into commercial operation last week. Furthermore, the contracts awarded under bid windows 3.5, 4 and 4.5 are expected to be concluded during the 2016/17 financial year."