Civil registration and vital statistics systems
An analysis of the challenges and potential solutions to overcome them.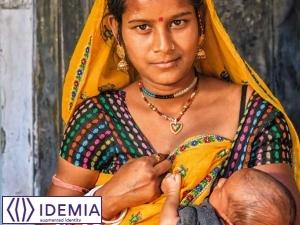 Compared to the dizzying pace of technological change in recent decades, civil registration and vital statistics (CRVS) systems appear to be almost at a standstill. Registration processes and procedures in many countries are painfully inadequate or non-existent, leaving key vital events, such as births and deaths, unrecorded. The lack of timely and reliable data complicates planning and policymaking and prevents informed decision-making, which in turn makes tackling social problems and improving quality of life all the more difficult.
Therefore, it is critical that researchers and policymakers have an in-depth understanding of the issues that prevent the CRVS system in question from recording and outputting high-quality, reliable data. This white paper aims at helping governments to carry out a status quo analysis and implement a strategy to improve the existing CRVS solution. To do so, IDEMIA analyses obstacles to a well-functioning CRVS system along with potential solutions to overcome them. This white paper also features case studies to provide concrete examples of how governments around the world successfully responded to those same challenges by putting in place pragmatic solutions.
On a final note, as stated above it is crucial to look at CRVS output data quality and reliability as this influences policymakers' decisions. However, CRVS is more than this. At the individual level, the official registration of life events, such as births and marriages, enables individuals to establish legal identity, civil status and family relationships, to participate in modern society, and to exercise their civil and political rights. In other words, the civil registry (CR) generates identities and updates credentials. As a consequence, although it is key that the CRVS properly works as a stand-alone system, this is not sufficient. CRVS should be considered as part of and integrated within a national ID management system. White Paper 2 will analyse this further aspect of CRVS.