Avoid long-term digital equipment service contracts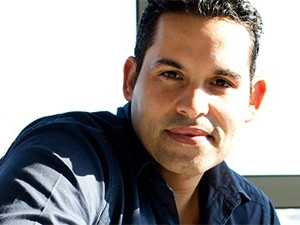 While companies should embrace leasing digital business services and equipment in order to benefit from them, they should avoid long-term contracts which are bundled with services.
This is according to Euphoria Telecom CEO George Golding, who advises companies to understand exactly what they are paying for when entering into long-term leasing contracts for office equipment, servicing and maintenance of equipment and business services.
He adds the best scenario is to only pay for a business service or servicing of office equipment as needed.
"What is traditionally known as office automation digital equipment, like; printers, fax machines, scanners or on site PBX systems, are generally very expensive items.
"It's important for companies to get clarity on which long-term contracts are beneficial and which ones are dangerous," he explains.
He says oftentimes the option to rent or lease costly onsite office equipment is the only option for smaller businesses that do not have capital to spend on once-off purchases.
However, he warns signing long-term contracts for the servicing and maintenance of this equipment is risky and should be avoided.
He adds business services on the other hand, which are non-physical business intelligence tools that enable your business to run more effectively, such as business management software, ERP systems, CRM systems, content management platforms, cloud business solutions, should be offered as month-to-month contracts and not long-term contracts.
"Companies must ensure their technology service providers are contractually committed to delivering good customer service on a consistent basis.
"One way of doing this, he says, is through month-to-month service contracts which he says should be the first option that companies should consider, prior to committing themselves to a long-term contract with their service provider.
Different contracts
The biggest problem with a long-term service contract is that there is no way out. "It is advisable to make once-off purchases for expensive items, or lease expensive items and then only pay to service those items when servicing is needed," continues Golding.
He says in the case of business services, it is advisable to only pay for the service when you need it instead of entering into a long-term contract.
"This gives businesses the control and flexibility to take on new and better services as they become available," he explains.
CEO of The Notebook Company, Christopher Riley, agrees, saying digital equipment becomes outdated day-by-day and short-term leasing contracts allow the cost to be spread over the useful life of the equipment.
"Short-term contracts enable the business operator to keep pace with the latest technology and avoid capital outlay on depreciating equipment while ensuring maximum productivity and efficiency.
"The risks of ownership are removed, including costs of disposal (including sale at a loss) if the equipment becomes obsolete," he reveals.
Riley adds through leasing equipment, cash flow is also streamlinedand easily managed. As business equipment and associated services can be bundled into a single short-term contract with more convenient rental payment, explains Riley.
Comparing leasing contracts to ownership, Riley says renting enables faster return on investment.
"With cash purchases, it takes much longer before the cost benefits match, let alone overtake the expenditure, flexibility is another key benefit: equipment can be upgraded during the rental agreement or at the end of it," he advises.
Golding warns the danger with investing in expensive onsite equipment is when businesses are not aware of alternative solutions that do not require expensive onsite equipment. He notes businesses should make the decision carefully.
"The biggest problem with expensive onsite equipment is the cost of maintenance and the limitations of the hardware itself. More importantly, these systems also require specialised and trained experts for maintenance and upgrades."
Golding says these resources are scarce and it is an unnecessary cost to one's business, adding companies should never opt for proprietary locked down hardware that only works with a specific brand.
"It is actually healthier to have a flexible financial relationship with your service provider, this ensures that they are committed to delivering excellent customer service and a product that actually works as promised," he explains.
He adds examples of such good office services which offer great month-to-month or short-term contracts include cloud-based customer support software such as Freshdesk, Zendesk - (customer service software), Proworkflow - (project Management software) and Sateria Backup (sync tool) etc.
"Contracts do not enforce consistent or quality service. A service provider that is committed to delivering great customer service consistently will not require long-term contracts, as they are not afraid of losing business," notes Golding.
Business transformation
In today's fast-paced business environment, one cannot predict business requirements over a three-to-five-year period, says Golding.
He adds this is due to the fact that businesses change and evolve, therefore business tools used should be able to adapt to the new changes.
"Technology moves at a rapid pace, being in a flexible contract allows your business to reap the benefits of newer technology every year. Instead of being tied into long contracts, you can move service providers when you need to.
In conclusion, Golding warns: "Once a company has signed off on a long-term service contract, there is no guarantee that their service provider will actually deliver on contractual promises. If they don't, he continues, organisations are left with very little but to put up with poor service, an incompetent system or a system that is unable to fulfil the needs of a business needs."
"Before signing long-term contracts, evaluate the alternatives and make sure you are paying for either an ongoing service that will live up to agreed terms, or you are paying for business equipment that it serving a long-term business need," warns Golding.