Cape hosts Startupbootcamp's local start-up programme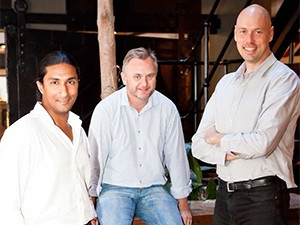 International industry-focused accelerator group Startupbootcamp has unveiled its first Africa-based programme, to be run in Cape Town.
With 18 programmes across 13 countries, Startupbootcamp says it sees value in setting up a footprint in Africa.
The launch of the Cape Town accelerator programme comes on the back of a trend analysis that found 161 applications to the global programme originated from African teams in 2016, according to Startupbootcamp.
Startupbootcamp Cape Town aims to bring together top start-ups from around the world, a mentor network of industry experts, entrepreneurs and major players in banking, insurance, consultancy, leasing and technology as founding partners, says the accelerator group.
From a pool of hundreds of applications, it will select the 10 most promising teams, and provide each team with EUR15 000, free office space, a convertible note, access to funding, and a network of industry partners, investors and venture capital firms.
The three-month programme will begin accelerating start-ups in September.
Zach George, co-MD of the Cape Town programme, says: "We are thrilled that for the very first time in Africa, a comprehensive integrated programme exists to provide corporations across multiple industries the ability to engage directly with innovative technology-focused ventures, establish commercial engagements and explore direct investment opportunities."
Philip Kiracofe, co-MD of Startupbootcamp Cape Town, adds: "The African tech and digital landscape is growing exponentially, and we firmly believe the future of innovation will come from Africa. Cape Town is one of the most vibrant and creative hubs on the continent, and we are both excited and humbled to contribute by attracting global expertise here."
The Cape Town accelerator is backed by corporate sponsors that will support and grow the programme and selected start-ups. Global sponsors include Google Cloud, Amazon Web Services, Intel and Cisco.
Commenting on the programme, Alan Winde, minister of economic opportunities in the Western Cape, welcomed the foreign direct investment.
"Startupbootcamp's decision to launch their African programme in Cape Town speaks to the business confidence they have in the Western Cape. The region has emerged as a centre for venture capital activity in South Africa. The majority of the country's start-ups are based here and 75% of venture capital deals were concluded in this province."
He adds: "We have prioritised the support of entrepreneurs in the Western Cape, and expanding access to affordable public Internet. Startupbootcamp will play an important role in growing innovative entrepreneurs."
Interested start-ups can apply now.