Cartrack looks to R9.5m US expansion deal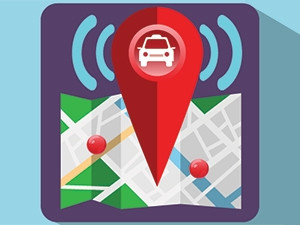 JSE-listed tech company Cartrack is set to spread its wings to the US following American media reports that it may set up shop in Central Florida, bringing with it more than 100 job opportunities.
Cartrack is a GSM technology-driven vehicle telematics, communication, and stolen vehicle recovery business unit, servicing more than 450 000 vehicles worldwide.
It uses vehicle tracking technology with Internet-based vehicle and driver monitoring software, in-vehicle navigation with two-way texting communication, as well as vehicle cost management software.
According to the Orlando Business Journal, the state of Florida hopes to land the company by offering an incentive package of $720 000 (R9 526 860). If approved, Cartrack would create 120 jobs by 31 December 2018, with an average annual pay of $63 906, according to City of Orlando.
"The board of directors is pleased to announce the company is planning to launch a start-up operation in Orlando, USA by the end of this calendar year," Cartrack informed investors recently.
Orlando will provide 20% of the total package, or $144 000, which amounts to $1 200 for each job created, according to the incentive deal. The deal is up for approval by the Orlando City Council this month.
Founded in SA in 2001, Cartrack commenced its operations in 2004. The company has a strong presence in Africa and Europe, and recently opened operations in South-East Asia.
In SA, the company claims a 94% recovery rate for stolen vehicles. Cartrack says its technology solutions have so far helped to recover stolen vehicles in SA valued at R450 million.
According to the country's latest crime stats, in 2014/15, each day, on average, 151 vehicles were stolen, although theft of motor vehicles decreased by 2.7% in 2014/15 when compared to 2013/14.
The company competes with the likes of JSE-listed Digicore, which was recently acquired by US-based technology firm Novatel for R1.1 billion.
In the US, 699 594 vehicles were reported stolen in 2013, down 3.3% from 2012, according to the FBI.