Orange seeks smartphone crown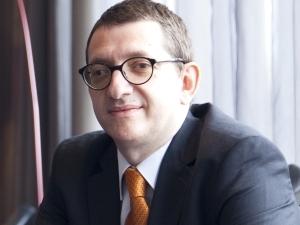 French telecoms giant Orange has fine-tuned its mobile ambitions in SA and wants to become a major player in the smartphone retail space, with Apple's iPhone - which has quickly become the status piece BlackBerry once was - next on its list.
This comes about two-and-a-half years after Orange - which has a long-established local presence in terms of business services - launched its consumer foray in SA with the introduction of an online shop. The portal offers a range of mainly top-end devices, many of which are otherwise unavailable locally.
Orange Horizons MD S'ebastien Crozier yesterday confirmed the company was looking at adding the iPhone to its portfolio of products, which was last week given its first brick-and-mortar platform, in Cape Town. As it stands, Orange only sells refurbished iPhones.
He says Orange aims to offer Apple products "as soon as possible".
Orange country manager Blake Levitan says the move comes in response to consumer demand. The company will seek to reach a partner agreement with Apple that involves both parties settling on "mutually beneficial conditions", says Levitan.
The top-selling devices from Orange's online store are Google, Motorola, Sony, Samsung and Nokia.
BMI-TechKnowledge (BMI-T) analyst Brian Neilson notes the appeal of Apple's iPhone is growing considerably in SA. According to BMI-T's recent Digital Lifestyle Predictor consumer survey, while only 3% of SA's metro citizens have an Apple phone now, 16% would like one as their next phone. This puts Apple in third place overall - ahead of Nokia - in terms of future desire.
"Clearly the buzz surrounding the new iPhone models has captured the imagination enough to significantly impact consumer aspirations."
Mobile moves
But the official addition of iPhone is only a means to an end for the company, which already has a significant African presence and has long been eyeing SA as a key market going forward. Crozier says Orange "wants to become a global player in the South African market".
Potentially the most promising means of achieving this, say analysts, is via the mobile market - specifically, according to Crozier, the smartphone market.
"Smartphones are the future of the mobile market. [They] will increase the use of the data, and are one of the most exciting developments."
Crozier sees the selling of devices as a way to create and foster customer relationships, and notes Orange has plans to secure Orange apps on the phones sold through the company's stores. Bundling smartphones with Orange WiFi access is another future possibility, he says.
Africa Analysis analyst Ofentse Mopedi says first prize for Orange would be a focus on the mobile market.
The company initially planned to launch as a fully-fledged mobile virtual network operator (MVNO) in SA, but has cited regulatory issues as the reason this ambition is on ice.
Mopedi says the decision to delay the launch of an MVNO could harm the potential success of the operator in this space. "Given its extensive experience in other African markets and their proven ability to compete with established operators in those markets, they really should be prioritising the mobile market."
He points out Orange can, however, also become a major player by purchasing an already existing market player like Cell C, which "understands the SA market conditions much better".
Orange has long been the subject of merger and acquisition rumours, with industry watchers pointing to a buyout of third operator Cell C as potentially a key investment and brand accelerator.
Ovum analyst Richard Hurst notes Orange has taken a cautious approach to the South African market. "There are probably several reasons for this: one, as cited by the Orange MD, the less than favourable regulatory environment, and [secondly], the current competitive landscape in a saturated mobile cellular environment."
A real and meaningful entry into the market will be gained via a significant investment, probably along the lines of a merger or acquisition in the service provider space, says Hurst.
He adds Orange's smartphone strategy is likely being used as a means of gaining some access to the market.
"Orange is already an established consumer brand in many markets elsewhere in the world, and there is no reason why they should specifically fail in SA. However, they need a more national-wide presence to start appealing to a greater number of consumers, and it looks like this is where they are going," says Mopedi.