HPE announces Axiz as distributor of the year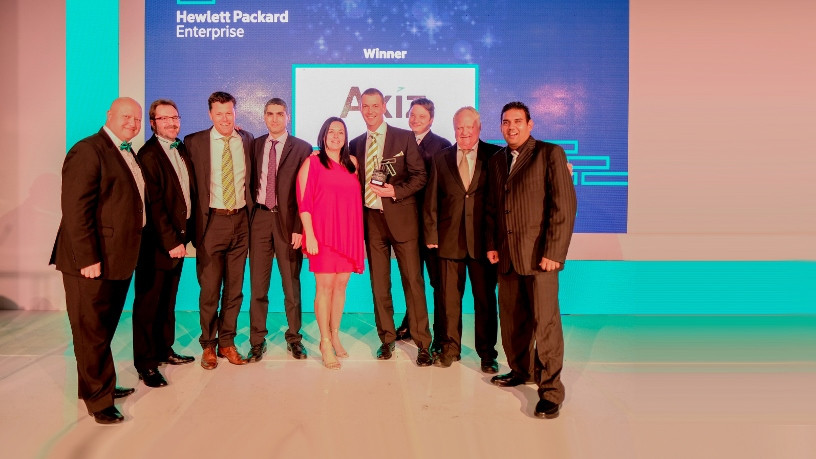 The annual HPE Partner Awards Celebration 2017 recognised the achievements of its partners at an event in Johannesburg.
Axiz was announced HPE's distributor of the year and Datacentrix as partner of the year.
Gold Partner of the year went to Dimension Data while Datacentrix took the Platinum partner of the year award.
The criterion was based on year-on-year growth, revenue and net new business.
Acting MD Kena Setshogoe, unable to attend due to a meeting in Dubai, stated via a video presentation that its partners are an essential part of the success of HPE's business.
"We cannot grow our business without the valued input from our partners and we will continue investing in them as HPE's strategy going forward cannot be executed without these partnerships."
Prior to presenting the awards, country manager: channel and territory sales, Leon Erasmus, said: "Over the past few months we have focused on optimising our structures for agility, and with the core elements of our strategy and partner systems in place, are now ready to help our partners move faster to market and find new ways of adding value to customers."
Setshogoe added: "Our strategy going forward is based on the view that the world of IT is going hybrid with industrial IOT as the next business revolution."
Ammar Lababidy, MEMA channel and territory director for HPE, agreed, stating: "We need to alter the game to become relevant, which is happening through digitalisation and IOT, which is where HPE fits in with supporting businesses in evolving and transforming technology."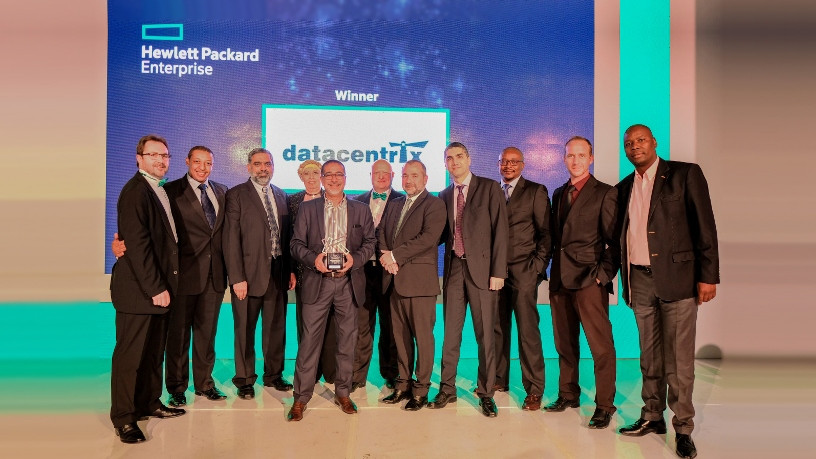 Partner awards:
HPE Aruba Partner of the Year Dimension Data
HPE Storage Partner of the Year Aptronics
HPE Servers Partner of the Year Datacentrix
HPE Delivery Partner of the Year EOH
HPE Services Partner of the Year Datacentrix
HPE Simplivity Partner of the Year EOH
HPE Partner Ready Individual Awards
HPE BEST Award Merwe Erasmus -Datacentrix
HPE Distribution Product Manager of the Year Warren Gordon -Duxbury
HPE EG Sales Person of the Year Colin Balliram -EOH
HPE Delivery Engineer of the Year Bhavin Bhaga - Aptronics
HPE Distribution Sales Person of the year Nathan Tierney - Tarsus
HPE Aruba Sales Person of the year Sergio Filipe - EOH
Alliances Partner of the Year Awards
HPE Alliance Partner of the Year Accenture
Coastal Partner Awards Category
HPE Coastal Ambassador of the Year Koos van der Merwe BCX
HPE Partner Ready Membership Category Awards
HPE Proximity Partner of the Year Compaq Computers
HPE Business Partner of the Year Nambiti
HPE Silver Partner of the Year Velocity
HPE Gold Partner of the Year Dimension Data
HPE Platinum Partner of the Year Datacentrix
Overall HPE Partner of the Year Awards
HPE Distributor of the Year 2017 Axiz
HPE Partner of the Year 2017 Datacentrix