Loftus highlights SA's NFC growth
Near-field communication turnstiles at Loftus Stadium demonstrate SA's progress in this space, but the technology still has a long way to go.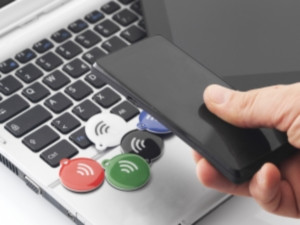 Last weekend, Loftus Versveld Stadium, in Pretoria, became the first stadium in SA to offer spectators near-field communication (NFC)-enabled turnstiles and access with the tap of a card.
The paperless NFC ticketing project is a collaborated effort by Blue Label Telecoms, Ticketpros and liquidNFC. It allows supporters to purchase their tickets on their mobile phones or from the Web site, and tap their NFC cards to gain access to the stadium.
The NFC turnstile access-control and ticketing systems were installed at all 100 of Loftus' gates. On the first day, about 700 fans, issued with cards containing the game ticket and other event information, successfully used NFC ticketing.
Dr David Fraser, CTO at Blue Label Telecoms, says the conversion of the turnstiles was a reasonably painless process. "One of the companies that we've acquired, Ticketpros, has the rights to the tickets for Loftus, as well as for Cricket SA, Soccer City and a number of other properties. Together with them, we were able to do a refit of all of the turnstiles."
He says the NFC card offers more than just access to a live match, but also extends to parking, VIP access, in-stadium purchases, promotions, competitions, and loyalty rewards.
Fraser adds that this is only the beginning for NFC technology adoption in the ticketing sphere. "It can be applied equally into other stadiums so there's really no limitation on the type of turnstiles that people have. It obviously just requires more technical insights and you have to look at the needs analysis."
Not quite there
While NFC technology has been successful in the ticketing sector, World Wide Worx MD Arthur Goldstuck says it is at a purely experimental phase in SA, as in most places in the world. "Most roll-outs have been more of a demonstration than a practical business implementation. We have seen it used in pilot projects in the transport environment, in ticketing and simply as a file-transfer mechanism between phones."
He says the Loftus roll-out looks like a great proof of concept, but still appears to require handing out dedicated cards for the purpose. "That means it's not very different from loyalty cards that have an access component built-in. Once you can simply download the ticketing information onto the phone and use the phone without a card, NFC will have arrived in full."
Fuseware CEO Mike Wronski adds there is a lot of investment in NFC technology, especially in the consumer banking sector, which will offer contactless payments built into clients' credit and cheque cards.
"Investments are also being made into the point-of-sale infrastructure needed to read such NFC chips. The next generation of smartphones, such as the Samsung Galaxy S4, support reading NFC tags."
Money matters
Goldstuck says the fact that NFC has been driven mainly as a payments solution, rather than a communications and sharing solution, is what is holding it back.
"As a payments solution, it requires standardised payment processes, which is not going to happen as long as every bank or retailer rolls out its own proprietary approach."
Fraser says implementing NFC technology for payments alone is almost like a solution looking for a problem. "It doesn't solve many needs for customers and it doesn't solve many needs for merchants. We are seeing the growth in NFC payment services like ticketing, vouchers, coupons, access, loyalty and identification."
He says, when compared to traditional NFC, which is being used as a replacement for a magstripe on a card, the proposition is not high at all for anybody. "But when you do things like Loftus Stadium, it's massive."
Fraser says it's risky trying to change a technology and behaviour at the same time. "People are worried about their money, but when you show them the usefulness and utilisation of NFC in something that is secure, painless and gives them the advantage, they'll go for it in a big way."
Goldstuck says the real take-off of NFC will happen when it becomes pervasive in smartphones, and people begin using it naturally as part of everyday activities. "At that point, financial and payment solutions can be built on top of such everyday use, rather than using payments as the foundation for NFC."
Wronski says the NFC functionality in smartphones will also see the relevant sectors investing in app development that provide all-in-one solutions for gift cards, loyalty cards and payments. "They will also gain access to a much richer set of data on their consumers, which can be used to provide personalised shopping experiences and give deep insight into the consumer's mind."